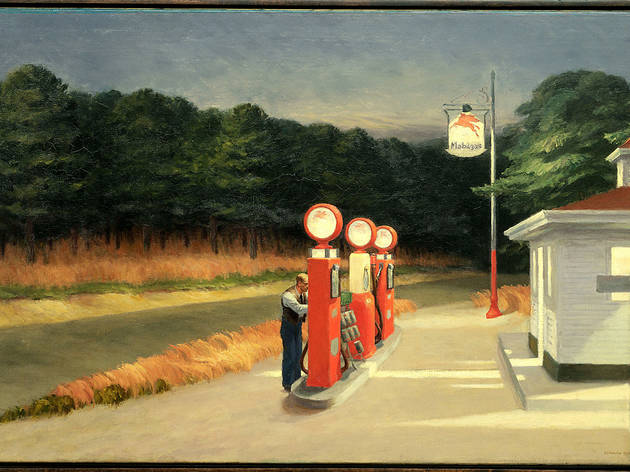 1/5
'Gas', 1940 / © 2012. Digital image, The Museum of Modern Art, New York/Scala, Florence
2/5
'Office at night', 1948 / © Walker Art Center, Minneapolis
3/5
'People in the sun', 1960 / © 2011 Photo Smithsonian American Art Museum/ Art resource / Scala Florence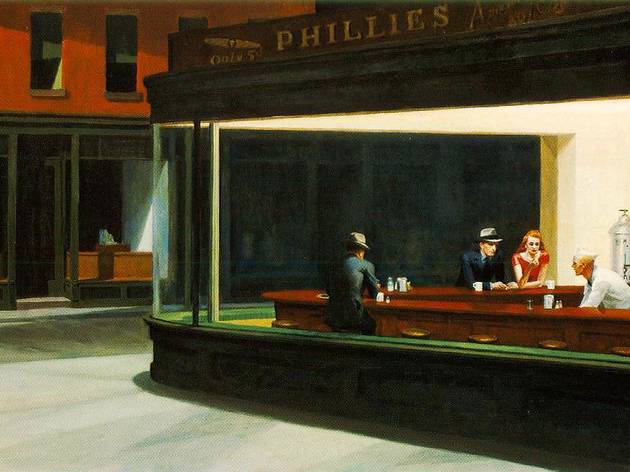 4/5
'Nighthawks', 1942 / Friends of American Art Collection © Art Institute of Chicago
'Nighthawks', 1942
5/5
'Lighthouse Hill' / © Image courtesy Dallas Museum of Art
The long-awaited Hopper retrospective at the Grand Palais has had all Paris in a fever, as if the museum's monumental doors were actually those of the bar in 'Nighthawks' or another of Hopper's nameless motorway diners. The reality doesn't disappoint; this exhaustive exploration of one of the most profound painters of 20th century America not only brings together those images of Bourbon-soaked, neon-lit New York nights, but also shows us his work on landscapes, illustration, architecture, nudes – and focuses on his love affair with Paris and Europe.

As a young student, Hopper visited Paris many times, and the exhibition brilliantly shows how he picked his way towards his acid-bright colours, cool perspectives and oblique use of light via the works of Manet, Pissarro, Degas, Sickert and photographer Eugène Atget. These artists' obsession with daily life, down-at-heel bars and shabby studios affected Hopper for life, and gives us the tools to understand his later, more iconic paintings.

This is the earlier part of the exhibition – down a floor are the big hitters, all the splendours of Hopper at his prolific best: the deserted stations, trains and theatres, fleapit bars full of lost souls: all the ingredients of the European avant-garde remixed by a brilliant American mind. Then the hills of Maine (a huge influence on Hitchcock), landscapes struck across with the red of service stations, impenetrable characters lurking in sharp-edged shadows.

His pieces aren't anecdotes, social criticism, or mere description: they are enigmas of the modern United States in the form of snapshots and truncated stories. With one foot in old Europe and the other in the brand new but already disillusioned America, the Grand Palais has put together an utterly bewitching display.