Hodler, Monet, Munch, peindre l'impossible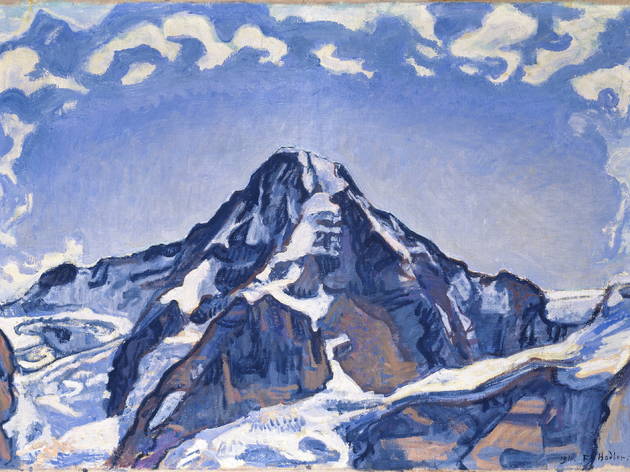 1/4
© Suisse, collection particulière
Ferdinand Hodler Le Mönch dans les nuages 1911
2/4
© Institut suisse pour l'histoire de l'art, Zurich
Ferdinand Hodler Le Promeneur à l'orée du bois vers 1885 Huile sur toile 55,5 x 70,5 cm Winterthour, Fondation pour l'art, la culture et l'histoire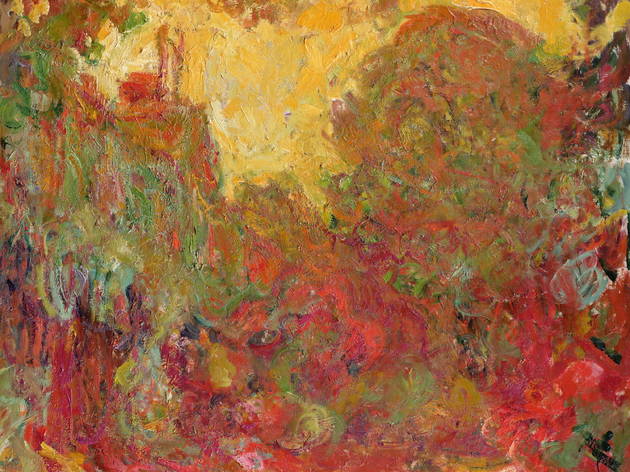 3/4
© The Bridgeman Art Library
Claude Monet La Maison vue du jardin aux roses 1922-1924
4/4
© Munch Museum Halvor Bjørngård
Edvard Munch Neige fraîche sur l'avenue 1906
Hodler, Monet and Munch come together for the first time in a sublime artist's battle against their own subject – nature.
'Peindre l'impossible' – painting the impossible – is a rather ambitious title for the Musée Marmottan's new exhibition. You'd expect some kind of artistic rendering of "the invisible" or something similarly wild. Instead, through this display of works by Monet, Hodler and Munch - an exceptional trio – it aims to reveal the "impossible" struggle faced by the three legendary artists in portraying the feelings evoked by nature and bringing life to their paintings; from the blinding sensation of the sun's harsh rays to the incessant undulations of water.
Gazing at the mountain ranges, sunsets and snowy landscapes, we see a standoff between the painter, his subject and his emotions. The brushstrokes reveal, not a desire to exactly replicate the subject, but rather what Munch describes as "an attempt to paint my relationship with life…" Monet's 'La Barque' (1887), for example, is exceptional in its personification of the water's anguished current, which seems to breathe with us as we peer into the canvas. As Munch goes on to explain, "I continue to hope that - through this - I will be able to help other people to understand themselves."
As we wander through Hodler's papery glaciers, Monet's velvet suns and Munch's aqueous landscapes, it's as if we're seeing them all for the very first time.
TRANSLATION: LEONIE CATER