Jacques Grinberg : la peinture sans concession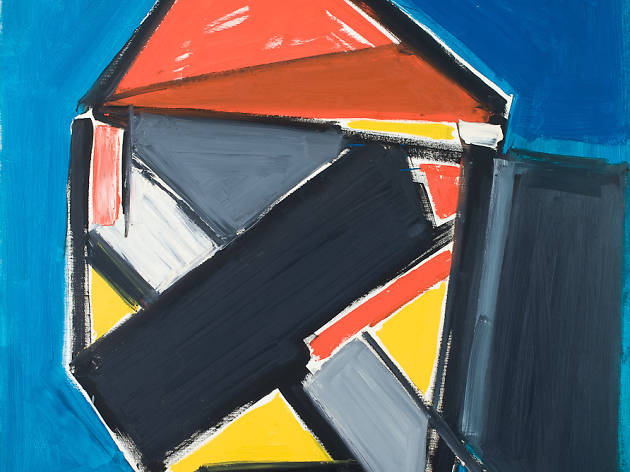 1/4
© Arnaud Legrain
La censure, 1993, Jacques Grinberg
2/4
© Sylla Grinberg
Fasciste (Tête de rat), 1985, Jacques Grinberg
3/4
© Arnaud Legrain
La mer, 1971, Jacques Grinberg
4/4
© Patrice Bouvier
Le Rhinocéros, vers 1968, Jacques Grinberg
It's the artist versus the world at this impressive, rage-filled retrospective.
The explosive, animalistic work of Jacques Grinberg is currently on show at the Musée d'Art Moderne, as part of a one-off retrospective on the painter. Through angry, assertive brushstrokes and strong, vivid colours the Bulgarian artist expresses an adamant rejection of all forms and historic interpretations of tyranny, from fascism and censorship to the pre-Revolution bourgeoisie.
The image Grinberg paints of mankind is not a kind one. Embodied by their many faults, such as violence and militarism, the human race is warped and twisted by the painter's brutal cubist lines. Their faces become obscured, unrecognisable almost, if it weren't for the occasional glimpse of the odd toothless jaw, while their facial features are muddled with those of cows and monsters. The human eye, however, is a frequent recurring motif, used as a symbol of the world's ever peace-less existence.
The artist rages against the neverending chaos engendered by the Second World War. Colour combinations of red, black and grey, blue, yellow and red, and red and black Indian ink, are all used to represent the blood spilled during the sinister clashes that have characterised this period of history. His undying anger always comes through loud and clear, even in the more abstract final years of this retrospective, and the extreme freedom he shows throughout is both uplifting and spellbinding.
TRANSLATION: LEONIE CATER