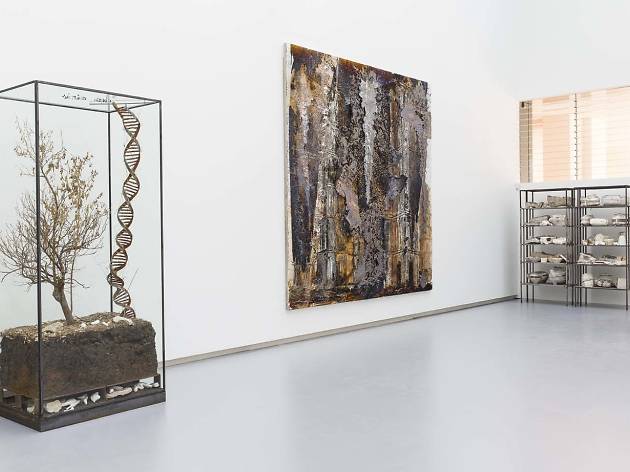 1/6
© Agence photographique du musée Rodin - Jérome Manoukian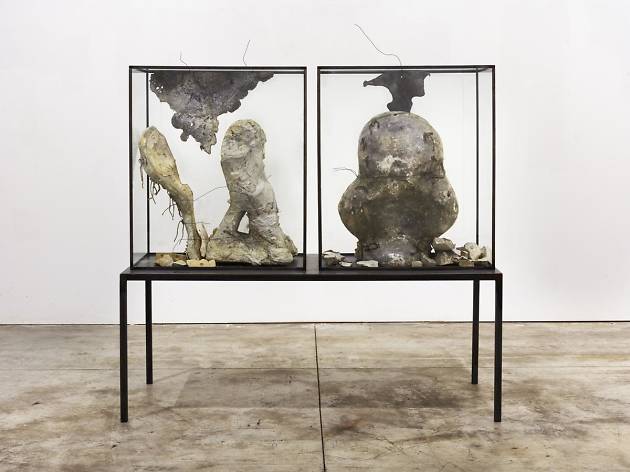 2/6
© Anselm Kiefer © Georges Poncet, Private collection
SANS TITRE 2016 170 x 190 x 70 cm 2 vitrines, chacune 100 x 85 x 50 cm table : 72 x 190 x 70 cm verre, metal, plâtre , ficelle, plomb, bois
3/6
Auguste Rodin, Les cathédrales de France, détail © Agence photographique du musée Rodin, Jérome Manoukian
4/6
Auguste Rodin les cathédrales de France détail © Agence photographique du musée Rodin, Jérome Manoukian
5/6
Ohne Title, détail, Kiefer © Agence photographique du musée Rodin, Jérome Manoukian
6/6
Auguste Rodin, Absolution © Agence photographique du musée Rodin, Jérome Manoukian
Kiefer transposes Rodin's heritage and reveals lesser known pieces, as well as unpublished, powerful and delicate masterpieces.
2017 sees the centenary of Rodin's death, and the eponymous museum has given the painter Anselm Kiefer free reign to make hommage to the sculptor. During this exhibition, the contemporary German artist Anselm Kiefer renowned for his XXL paintings inspired by the nation's darkest times. Having studied Rodin's work, Kiefer presents his most recent pieces as a modern interpretation or even a continuation of the master's remarkable universe.
Shaping authenticity, redefining beauty
It was notably the discovery of 'Les Cathédrales de France', published by Rodin himself that inspired the artist. The stone monuments which once fascinated the sculptor are painted by Kiefer in a way that highlights the grandeur and fragility of the materials used on the canvas. Looking as if they're crumbling, Kiefer's cathedrals are breathtaking.


An unexpected meeting
These towers remind us of the ones that were installed in his workshop in Barjac. The similarity between the two artists' work is made wonderfully clear through the exhibition. Drawings as well as sculptures, weave links between modern and contemporary art. Kiefer recreates Rodin's moulds with the same styles of beauty that is uneven, broken and even disturbing.
By embracing the defects of the stone and marble figures the artist opens up another dimension of another century. This exhibition makes you want to give Kiefer the archives of another famous master to see what else he could create.