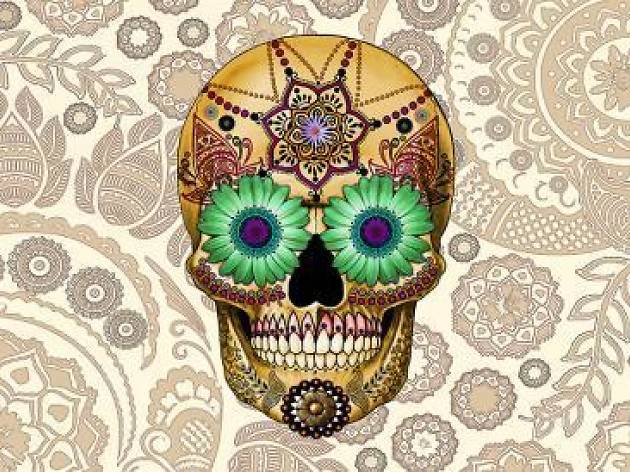 1/6
© Beikmann Chistopher
Bone Paisley, Beikmann Chistopher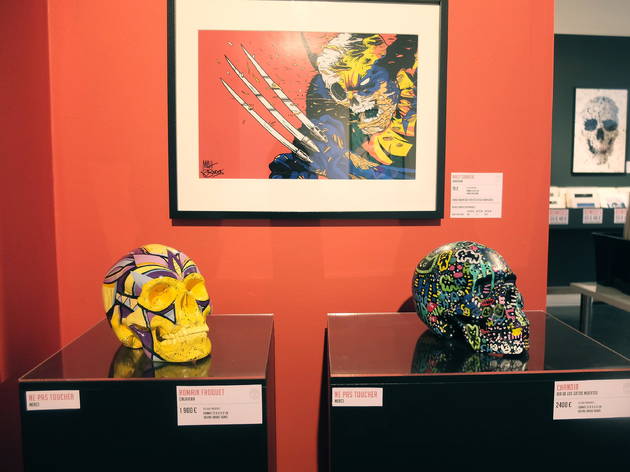 2/6
© C.Gaillard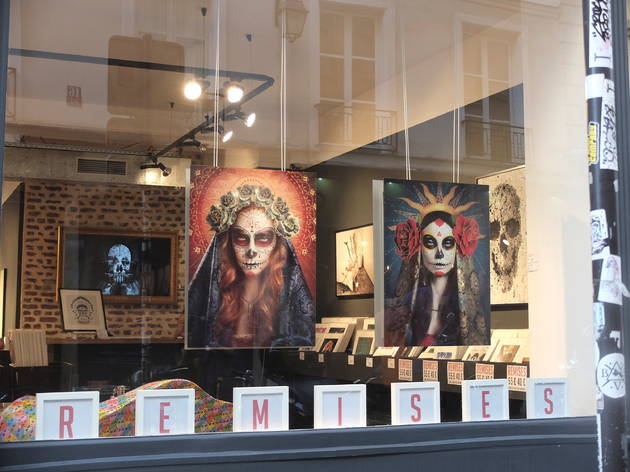 3/6
© C.Gaillard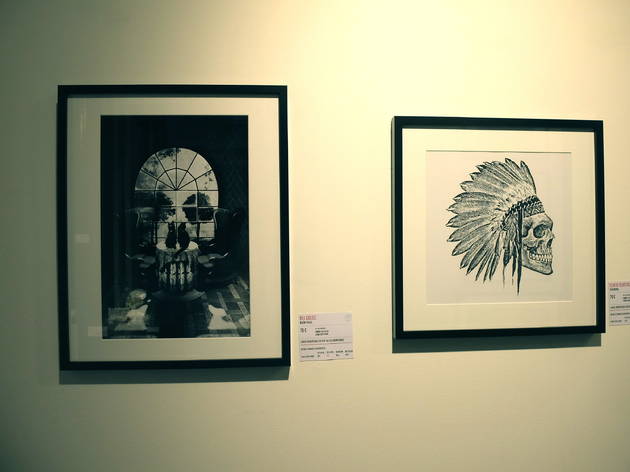 4/6
© C.Gaillard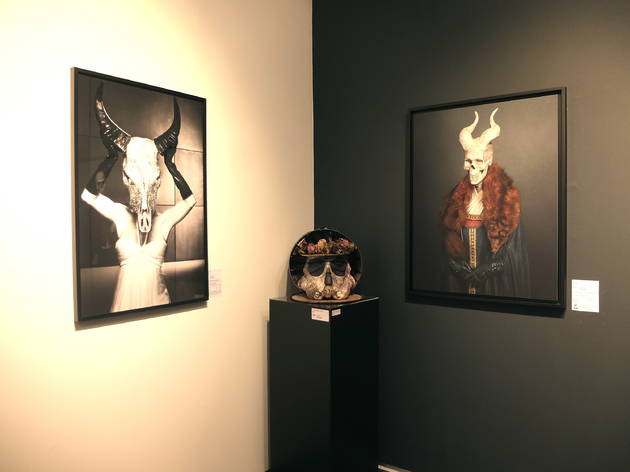 5/6
© C.Gaillard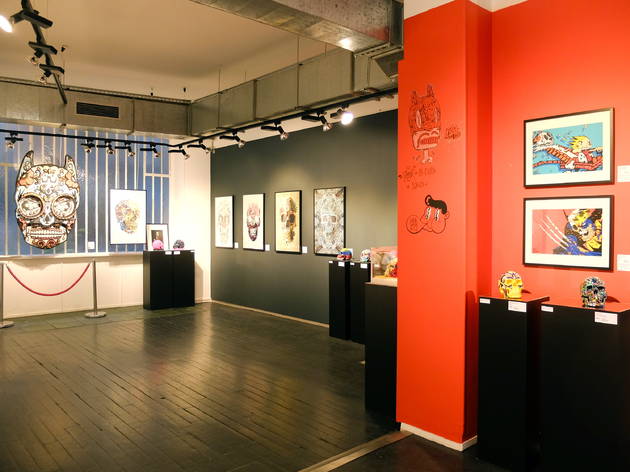 6/6
© C.Gaillard
This skull-themed exhibition will make your head spin.
If you find yourself wandering around rue du Bourg Tibourg in the Marais, you absolutely must stop by the galerie Sakura, where, it would seem, a load of skulls have taken over.
At the entrance, two statues of the Virgin Mary have been made up to resemble Mexican 'Day of the Dead' skulls, mixing modern and traditional culture. They fix us with a challenging stare. Dare we enter into their lair? Of course we do, especially since we're to be greeted by the work of renowned artists Lalasaidko, Jo Di Bona, Mister Pee, and Bebar - all of whom have designed their own skulls. We linger on one particular work by Johanne8 – the skull is completely pink, and sits atop a bird shitting out hash tags: full of derision and very relevant. We love it.
Contrary to popular opinion, skulls don't have to be morbid - which this exhibition demonstrates perfectly. Sure, there are Matt Gondek's cartoon drawings of Bugs Bunny's head exploding, amongst other rather disturbing things. But the majority of the works here are full of humour and colour. The creativity in the work of Travis Durden, for example – a reimagining of characters from pop culture (Dracula, Alien, Terminator) – remind us of Sacha Golberger's photography.
There are so many ways to interpret the works in this exhibition but one thing's for certain – you won't be able to get the images out of your head.
TRANSLATION: LEONIE CATER