Nicolas Darrot : règne analogue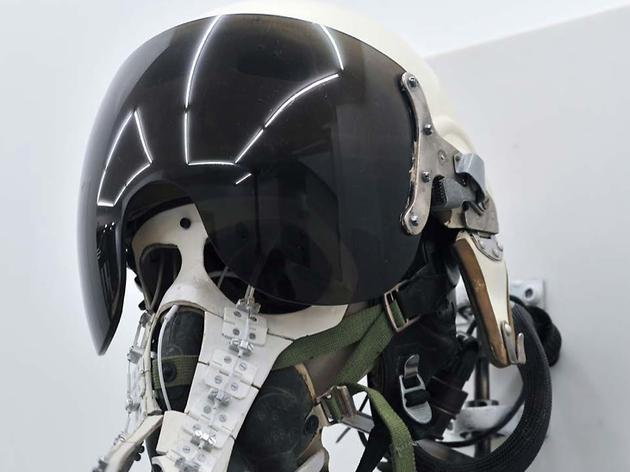 1/8
© Nicolas Darrot
2/8
© C.Gaillard
'Doña Miranda', Nicolas Darrot.
3/8
© C.Gaillard
4/8
© C.Gaillard
'La secte', Nicolas Darrot.
5/8
© C.Gaillard
6/8
© C.Gaillard
'La Maison Rouge', Nicolas Darrot
7/8
© C.Gaillard
'Curiosa', Nicolas Darrot
8/8
© C.Gaillard
A retrospective of 80 of Nicolas Darrot's unnerving sci-fi and mythology-inspired installations evokes a jumbled-up fictitious world.
French artist Nicolas Darrot is no stranger to the Maison Rouge. His monumental 2006 installation 'Passage au noir', after all, memorably transformed the gallery courtyard into what – to an outsider – appeared to be a giant marble run, menacingly watched over by mechanical ravens. Now, a decade later, Darrot has returned with 80 of his most baffling (and thought-provoking) pieces, many of which have never been exposed before.
Clearly obsessed with a world in which the living interact with the mechanical, Darrot invites us to explore his own invented realm, devoid of common sense, often full of anguish, yet never lacking in poetry. Taking in installations like two outsize phantom sculptures, a lamb with downy fur engulfed in a golden curtain and a synthetic fibre beehive with an 'infinite' cascade of honey, the exhibition blends elements from science, mythology and the dark literature of horror and sci-fi pioneers H.P. Lovecraft and Philip K. Dick to head-rubbingly perplexing effect.
TRANSLATION: FLORA HUDSON