Paul McCarthy: Chocolate Factory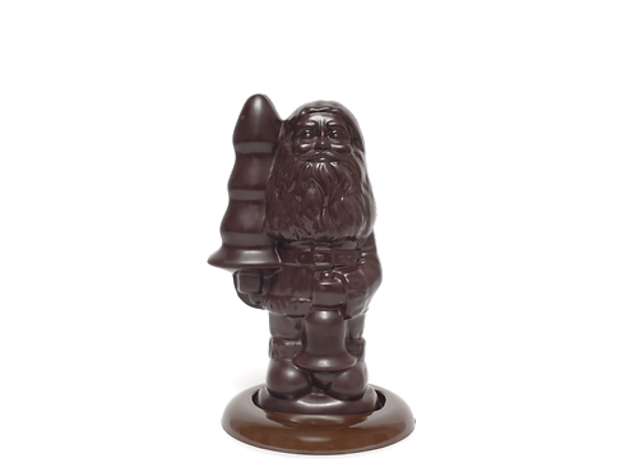 Paris's former minting facility, the Monnaie de Paris, is being re-launched as a key culture hub for the city. Before the end of 2014, three Michelin-starred chef Guy Savoy will open a restaurant in the building. But until then, the Palais has been turned into a chocolate factory – chocolate chosen by Guy Savoy and sculpted by Paul McCarthy, the renowned, subversive American artist who knows how to kick up a fuss (the vandalisation and subsequent removal of his sex toy-shaped Christmas tree from a Paris square has been the scandal of this autumn).
On the first floor, a Guillaume-Dupré Italian living room has been covered with prefabricated walls to create a cinema-style décor full of little chefs wearing blonde wigs and red uniforms, at work making McCarthy's Santa and Christmas tree-shaped chocolates. It's like Willy Wonka has landed in Paris. A series of elegant, classic rooms have been lined with shelves packed with (rather rude) chocolate figurines (available to purchase for €50). La Monnaie de Paris blends old and new, a reminder of its heritage despite its new appearance.