Philippe Ramette at Galeries Lafayette
A gravity-defying installation under the famous dome, August 14-30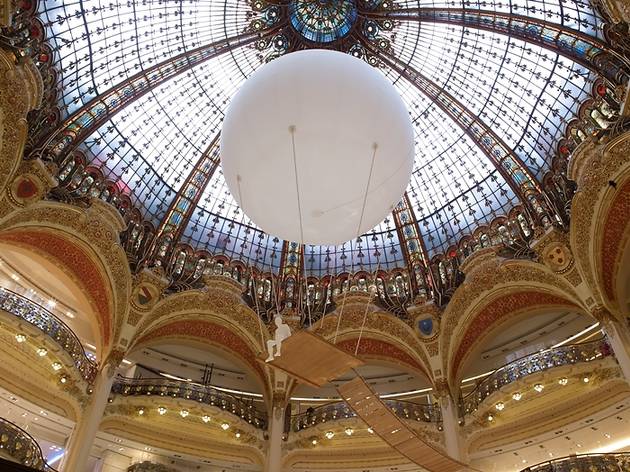 1/5
© Marc Domage
Philippe Ramette « Eloge de la contemplation (le temps suspendu) », 2014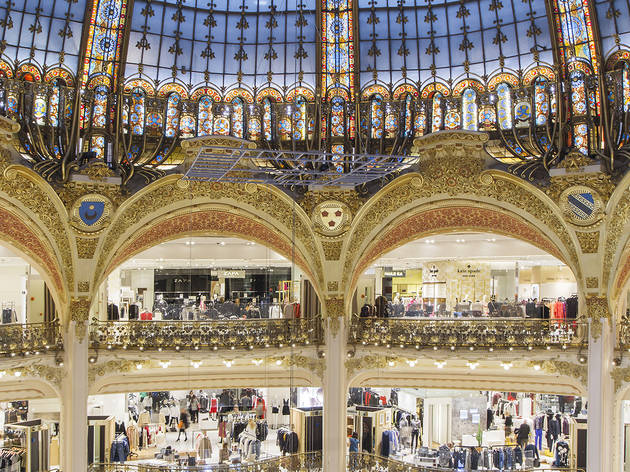 2/5
© Galeries Lafayette
Phillippe Ramette sous La Coupole: Installation at Galeries Lafayette, August 2014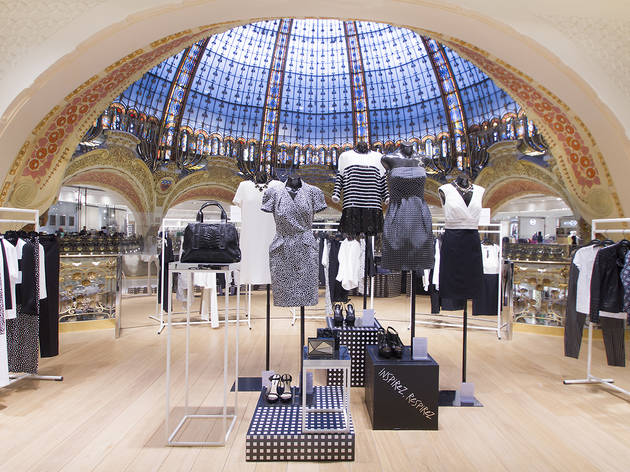 3/5
© Galeries Lafayette
Phillippe Ramette sous La Coupole: Installation at Galeries Lafayette, August 2014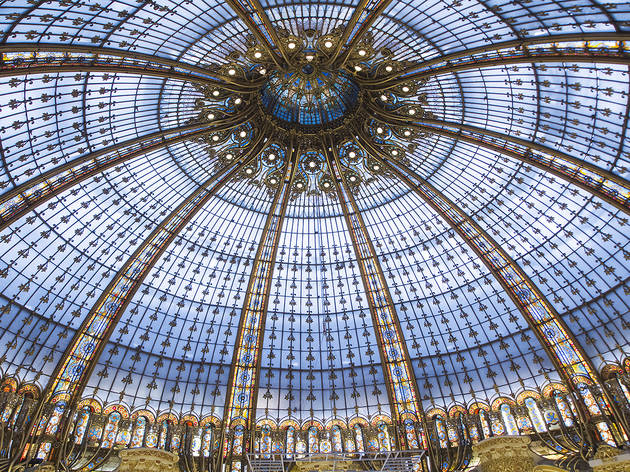 4/5
© Galeries Lafayette
Phillippe Ramette sous La Coupole: Installation at Galeries Lafayette, August 2014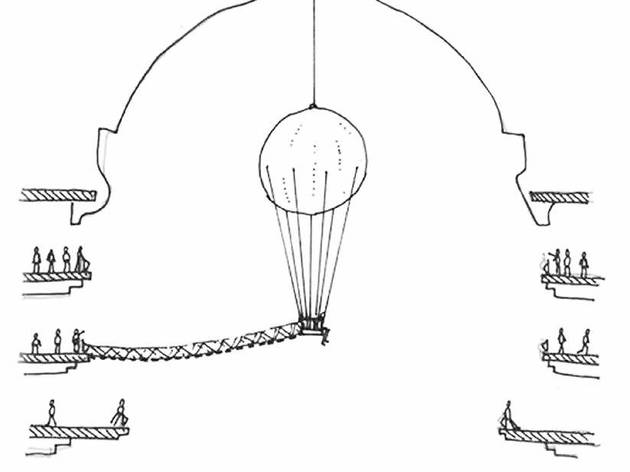 5/5
© Galeries Lafayette
Phillippe Ramette sous La Coupole: Installation at Galeries Lafayette, August 2014
As part of their Vitrines sur l'Art project, Galeries Lafayette is inviting French conceptual artist Philippe Ramette to create an artwork especially for the famous Belle Epoque dome in the centre of the store. If you've ever seen Ramette's work, and can imagine the wide, arching space of the dome, you'll already know what to expect.

Ramette's installation, 'Éloge de la contemplation (le temps suspendu)' draws on the same gravity-defying themes as his other works, particularly his photography. His sculptor background comes to the fore in this new piece, which is shown in parallel with the exhibition 'All That Falls' at the Palais de Tokyo, on until the 7th September.

A small gangway will extend out from one of the balconies of the Galeries Lafayette into the open space of the dome. It reaches the white sculpture of a man sitting on a platform, which is itself suspended by a huge balloon that fills the dome. The man will appear to have ripped up some of the planks of the gangway behind him, effectively scuppering any chance of return. But there's nothing hopeless about the artwork – Ramette's artworks always celebrate the serene bliss of solitary contemplation. We are only surprised that Ramette chose to create a sculpture rather than be that lone figure himself – the daring artist is known for putting himself in challenging scenarios for his art.

This is the first time that such an adventurous project has taken place in the dome. A staggering 43 metres high, it will be open to the public from August 14 to 30.

For more information, click here.