Roy Lichtenstein, 'Une rétrospective'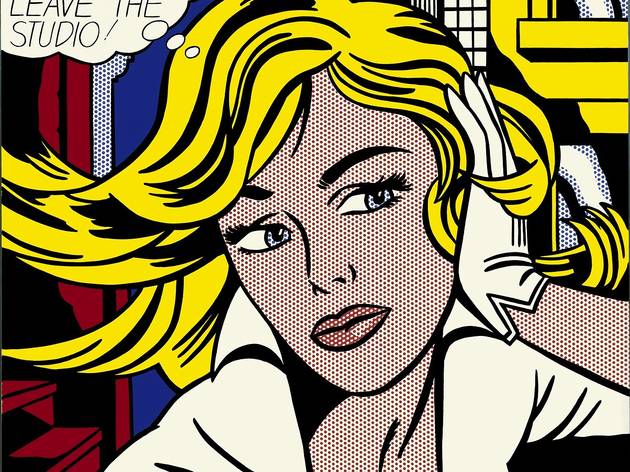 1/3
Roy Lichtenstein, 'M-Maybe', 1965 / © Estate of Roy Lichtenstein, New York / ADAGP, Paris, 2013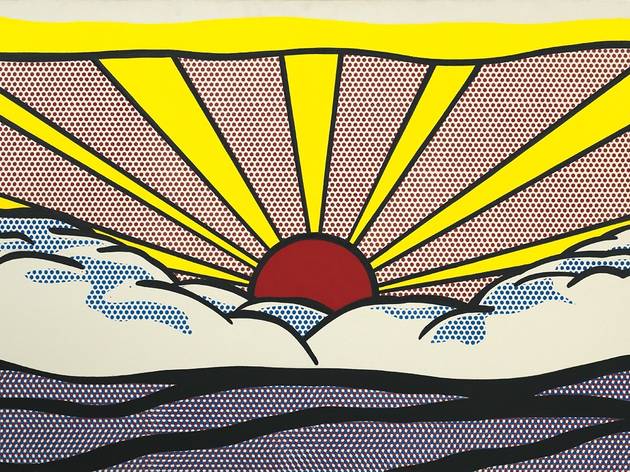 2/3
Roy Lichtenstein, 'Sunrise', 1965 / © Estate of Roy Lichtenstein, New York / ADAGP, Paris, 2013
3/3
Roy Lichtenstein, 'Whaam!', 1963 / © Estate of Roy Lichtenstein, New York / ADAGP, Paris, 2013
Lichtenstein's paintings have long been recognizable and accessible to museum audiences. Developed in the early '60s, his signature style elevated comic-book graphic techniques to high art. But the exhibition, curated by James Rondeau, moves beyond these familiar images to include the artist's lesser-known 'brass-n-glass' sculptures, riffs on art-history icons and landscapes in the Chinese style.
The show opens with classic works like Whaam! (1963). Masterpiece (1962) displays Lichtenstein's tongue-in-cheek humour: A beautiful blond croons to a chiseled-faced artist, 'Why, Brad darling, this painting is a masterpiece! Soon you'll have all of New York clamoring for your work!' Here Lichtenstein expresses his (and every artist's) ambitions in a self-deprecating, funny way.
Much of the work straddles the line between fine art and kitsch. Falling in the former category, Seascape (1964) eschews representational forms in favour of fields of dots that suggest traditional landscape elements. This painting is as sublime as any created by Mark Rothko. But for every Seascape, there's a Landscape with Figures and Rainbow (1980). Despite the latter's formidable scale and Old Master–influenced composition, the experiment falls flat, literally: It lacks the texture, depth and light of more successful works like the Monet-inspired Rouen Cathedral, Set 5 (1969).
Before his death in 1997, Lichtenstein experimented with the conventions of traditional Chinese landscapes. Till the end, he pushed the boundaries of his own comics-inspired visual language.
Average User Rating
4.5 / 5
Rating Breakdown
5 star:

1

4 star:

1

3 star:

0

2 star:

0

1 star:

0
Before going to this exhibition I didn't consired myself as a fan of Lichtenstein.. However, now I am inspired to write an article on him. Without pathos or false pretentiousness, simply and clearly the curators managed to show this artist from both - the common and popular point of view and from a very new, deeper angle. Well done curators team!