Toute photographie fait énigme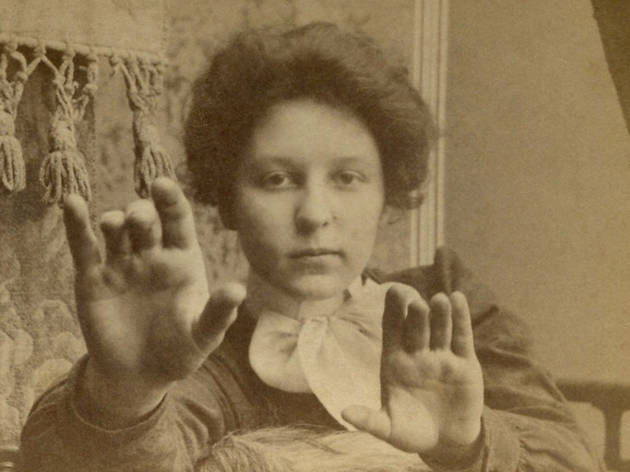 1/10
Vers 1900, (d'une vue stéréoscopique), Underwood and Underwood / © Collection particulière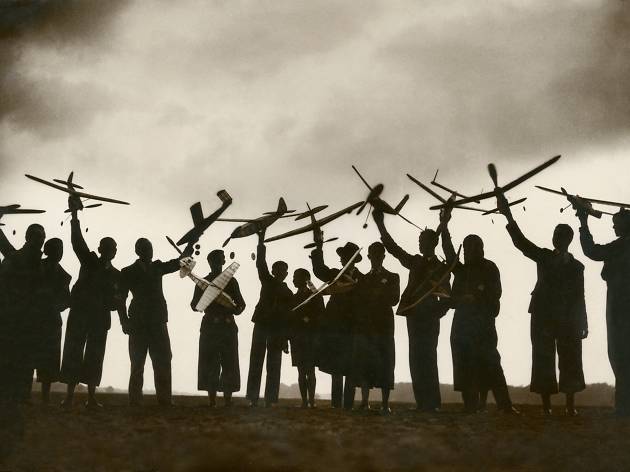 2/10
Réunion de modélistes, vers 1930 / Photo de presse / © Collection particulière
3/10
Amateur anonyme, 'Sans titre', Instamatic Kodak, vers 1970 / © Collection particulière
4/10
Amateur anonyme, vers 1955 / © Collection particulière
5/10
Avant l'ouverture du Salon des Surindépendants, Paris, 1952, Interpress / © Collection particulière
6/10
'Un bouquet de rocs et de boue', photo de presse, Californie, vers 1930 / © Collection particulière
7/10
Amateur anonyme, vers 1950 / © Collection particulière
8/10
Anonyme, vers 1910 / © Collection particulière
9/10
'C'est demain mardi-gras', 5 mars 1935, France-Presse / © Collection particulière
10/10
Photomontage, carte postale photographique, vers 1920 / © Collection particulière
Art historian Michel Frizot has created a photography exhibition that is refreshingly out of the ordinary. 'Toute photographie fait énigme' ('every photograph is an enigma') is an alternate history of photography: Frizot and his astute group of collectors rummaged around dusty attics, car boot sales, socio-historical archives and old family photo albums to find a selection of snaps that stand out from the rest.
If 'anonymous' art doesn't usually take your fancy, this exhibition might just change your mind. The pictures on display were taken by photographers whose identities have either been forgotten or were uncredited in the press, making them beautiful visual enigmas: from a picture of the Chalais Meudon wind tunnel (1935) to one of a businessman being kidnapped by fake policemen (1938) or an aerial view of Manhattan (1917). Plus, you can finish off your visit by grabbing some 3D glasses and enjoying a slideshow of aerial views of India's roads, Chicago's crowds, farms, quarries and factory scenes from the beginning of last century.
The spools of film hold many mysteries – unexplained events, eccentric characters and vague locations. The snapshots are primarily powerful because of their anonymity: detached from any specific identity, their intrinsic value as beautiful shots of fleeting moments is heightened.