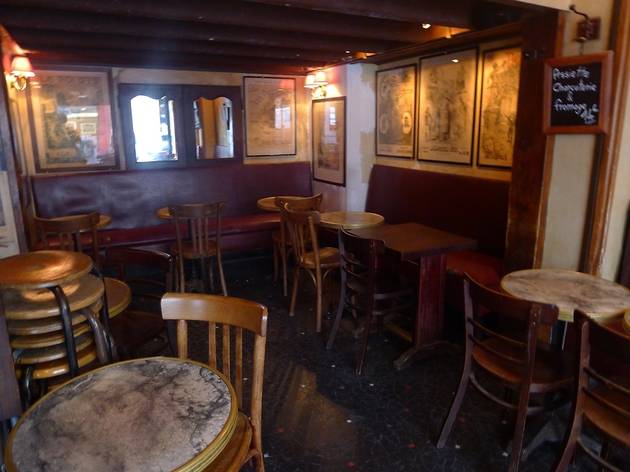 1/7
© Nicolas Hecht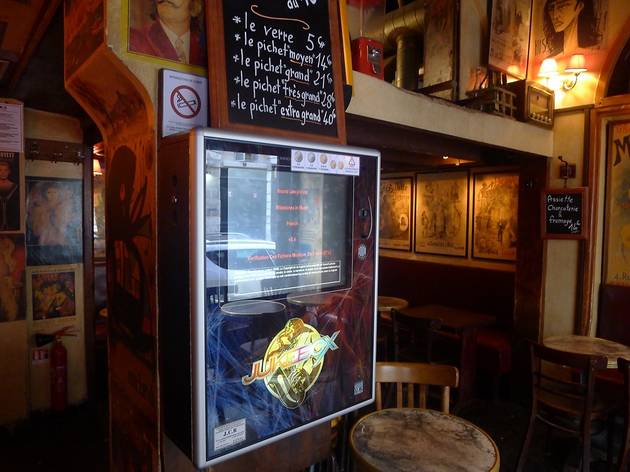 2/7
© Nicolas Hecht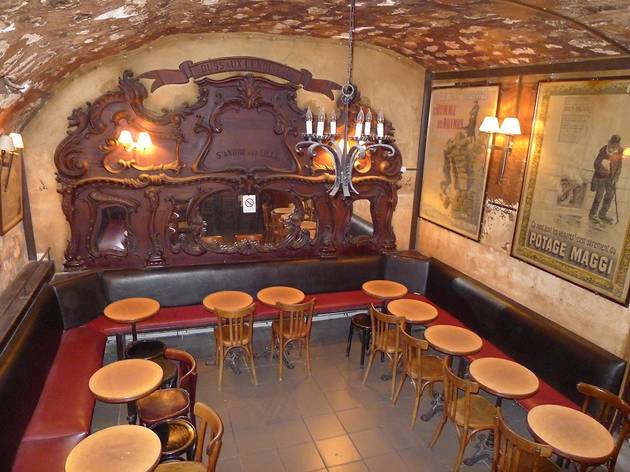 3/7
© Nicolas Hecht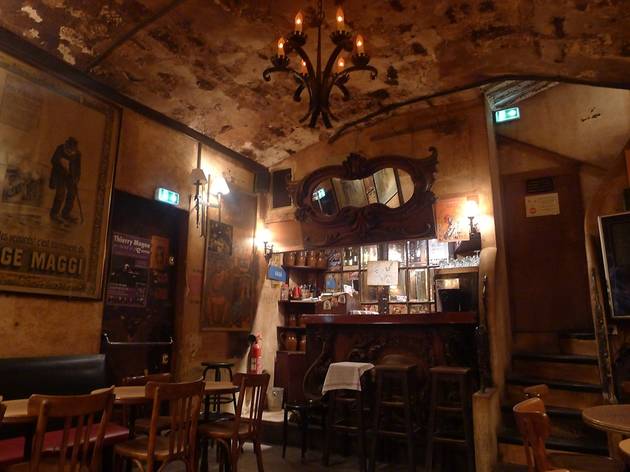 4/7
© Nicolas Hecht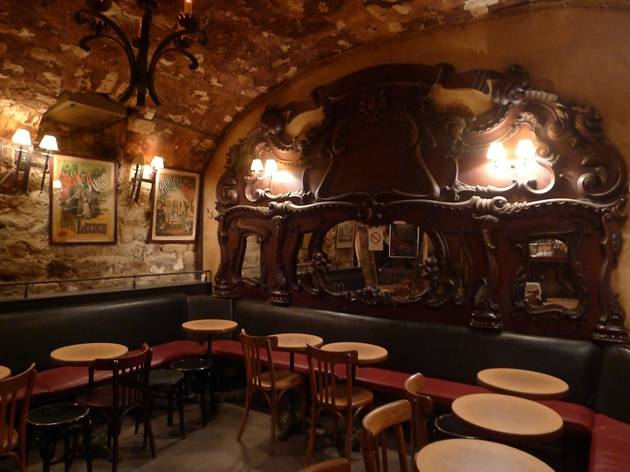 5/7
© Nicolas Hecht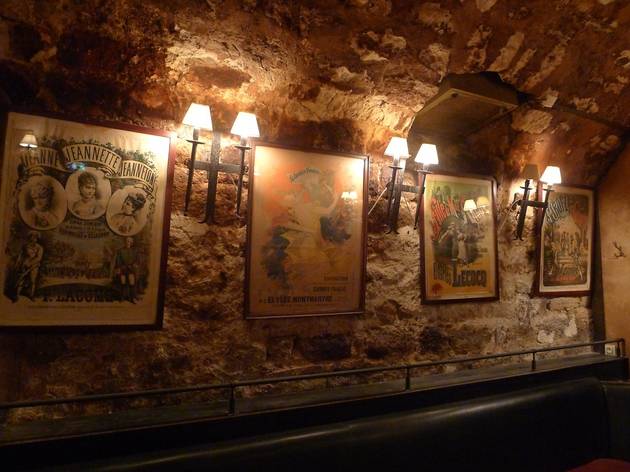 6/7
© Nicolas Hecht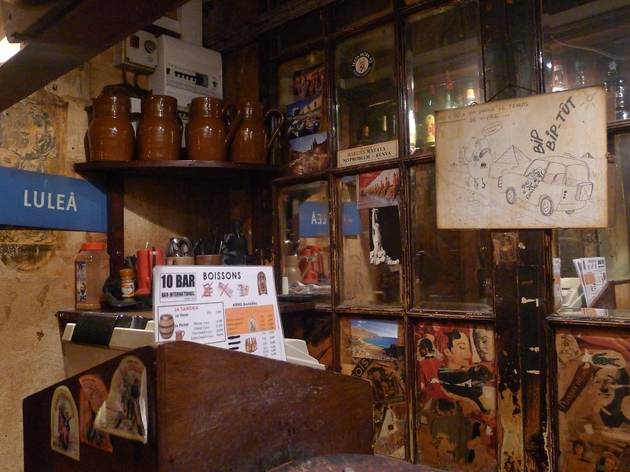 7/7
© Nicolas Hecht


This is one of Time Out's 100 best bars in Paris. Click here to see the full list.

This local dive has been miraculously preserved (in sangria) since 1955. You'd be hard put to find something more 'real' than this tiny venue – more of a musty-smelling cave covered with posters and a patina of nicotine. Its clients occupy their time slipping Euros into the slot of the collector's jukebox, awakening it to play tunes from the era of Goldman, Brassens and Ferré. The moustachioed barmen are frequently gruff but always charming, mostly there to rein in clients whose carousing threatens to compete with the music, and to mop up spillages of the house sangria as the evening wears on. The menu is much as you'd expect: apart from a few bottled beers and chorizo and cheese sandwiches, you'll mostly be ordering sangria or sangria. But it's good and fruity and cheap, and we all keep coming back for more.
Venue name:
Le Bar Dix
Address:
10 rue de l'Odéon
6e
Paris


Opening hours:
2pm-2am Mon-Sat; 4pm-midnight Sun
Rating Breakdown
5 star:

2

4 star:

0

3 star:

0

2 star:

0

1 star:

0
Always recommend this one to people. The sangria is excellent and although you might gasp when you walk in (the place is ancient) it has bags of charm. It's one of the few decent (and decently priced) bars in the area - come early to get a table.
The Sangria was about €3.50 and excellent. Beer was pricey at €4.50 for a 25cl 1664. The bar is like a timewarp with the same manager that's been there since the 60. I got in there at about 6pm and was one of two. The manager showed let me have a look around downstairs which is A fascinatingly decorated cellar/bunker preserved for years. By 7pm it was packed and I stayed until about 9pm having conversed with local, the manager and taken advantage of the juke box which has a great and varied selection. This is an awesome bar. The manager is 72 now, he looks a lot younger, run about 50 marathons. He says he's sold the bar and this is the last year he'll be there. He's not sure what the new proprietor will do but thinks it might change a lot. I hope not.