Isabelle Thomas's favourite Paris reads
This Parisienne wants to help you dress well, Saint-Germain style. Check out her book selection before you hit the boutiques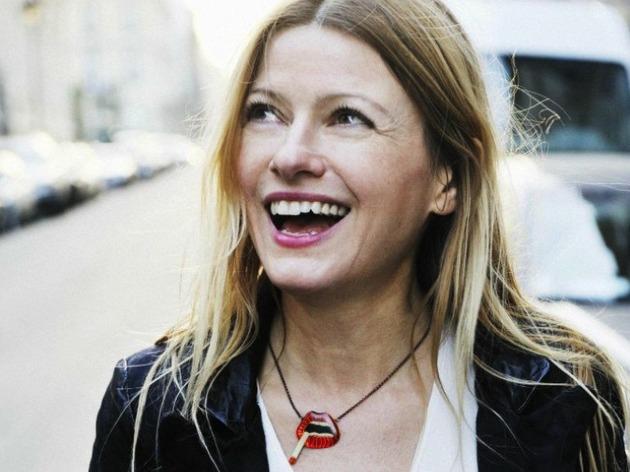 A personal stylist, author, fashion journalist and blogger, Isabelle Thomas is your go-to source for tips on how to emulate that elusive Parisian chic – not least via her books (co-authored with photographer Frédérique Veysset) 'Paris Street Style: A guide to effortless chic' (originally published as 'You're so French!'), and 'You're so French Men'. Check out more of her style advice on her website and blog.

'I was born and raised in eastern France,' she says, ' but I soon knew that I couldn't live anywhere but Paris. Even if – like all Parisians – I regularly complain about life here, I struggle to leave the périphérique. Unless it's to go to the other side of the world!' Right now, she loves eating at 'Higuma, a Japanese noodle soup canteen, because it's good, simple and authentic. Guilo Guilo is a Japanese restaurant that's about more than sushi – it's a pleasure in every sense, a stone's throw from the Abbesses neighbourhood. Maria Luisa for her to-die-for pizzas. Florence Kahn for its fabulous taramasalata and minced chicken livers... Paris is a cosmopolitan city after all!'
What Isabelle's reading right now:

'The Women' by TC Boyle.

Isabelle's recommended Paris reading:

'Au bonheur des dames' by Emile Zola
Written by one of our greatest classical authors, this novel from the end of the 19th century discusses the dazzling ascension of department stores in the capital, the end of small-time commerce and the cult of temptation. I devoured this book when I was 12 years old, and now every time I go to Bon Marché, I can't stop myself thinking about Zola's humming beehive. It seems like the fashionistas have barely changed since his time...
'La Parisienne' by Inès de la Fressange and Sophie Gachet
If you want to look like you belong in Saint-Germain-des-Près, Inès de la Fressange's taste is faultless. She shares her advice on fashion, beauty and interiors with humour and spontaneity, so that you can become a real 6th arrondissement girl. Her choices and tricks are a pleasure to explore ­– and even if Parisiennes already know their favourite places, others can use this guide in the hopes of hunting them down.
'Trésors du vintage' by Pénélope Blanckaert and Angèle Rincheval Hernu
Schiaparelli, Dior, Chanel, Poiret, Maison Martin Margiela... prepare to swoon before 1,000 wonders of 20th century fashion sold at auction in recent years. Under each photo there's a description of the piece's history, materials, finishings and auction price – you'll start to dream about holding your own...
'Les 5 saisons de Dee Dee' by Delphine Desneiges
Surely, if Parisians complain, they do it for a good reason. It's true: it rains all the time, the metro is packed, the bars are rammed, the waiters are rude... But there are just as many reasons ­– and not the same ones – to love our city. With her pen poised, the Desneiges generously shares her favourite hangouts, her new discoveries, and her rants about life all over Paris.
'Le détail qui tue' by Élisabeth Quin and François Armanet
It's called allure: the detail, the little thing that hits the spot and makes an outfit. The belt on a trenchcoat, the loosely knotted scarf, the transparency of a blouse, a high heel... from Marcel Proust to Kate Moss, these images dazzle with the attention to detail of 130 style heros, immortalised here by some of the greatest photographers. And so what – all the better! – if they're not all French...