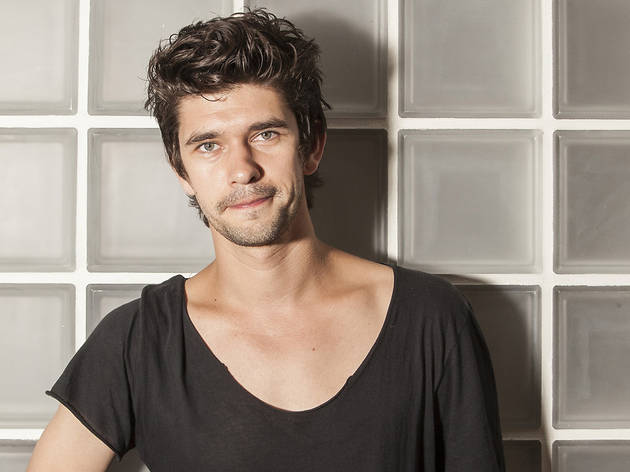 Ben Whishaw interview: 'The bear is very physical'
From a furry bear in 'Paddington' to Freddie Mercury in a new biopic, Ben Whishaw's roles keep getting wilder. But he's happiest out of the limelight
The week I meet Ben Whishaw, every media source from here to darkest Peru is shouting about the news that he's set to play Paddington Bear. In a forthcoming film from Harry Potter producer David Heyman, he'll be taking on a voice role surrendered by Colin Firth (who has left the film due to the 'maturity' of his voice). Whishaw will have no such problem – he speaks in a choirboy's alto when he greets me politely, if with trepidation, at his publicist's office in Victoria.
He's famously and obviously uncomfortable in interviews – apparently he struggles with the 'famous actor' role far more than he ever did with Hamlet or Sebastian Flyte. But behind his hesitancy is an earnestness to answer honestly and thoughtfully (although he'd probably rather not answer at all).
All considered, he's the perfect human to portray an assiduously polite bear. And being a slip of a thing with Bambi eyes, he eases naturally into the role of a young mourner in new British indie flick '
Lilting
', delicately attempting to establish a relationship with the mother of his deceased boyfriend. It's a typically sensitive performance, and he was the first and only choice for the character, according to director Hong Khaou.
But his roles haven't always been so in tune with his disposition – as well as starring as several rock stars, he shone as an i-Generation Q in the Bond movies and is set to play Freddie Mercury. The ultimate frontman is hard to square with the tremulous chap in front of me on a break from recording the voice of a duffel-coated ursine runaway.
What's it like in the Paddington sound booth? Is it a little like recording 'The Archers' – coconut shells and trays of gravel?
'A bit. I have to wear a helmet cam which films my face and my mouth. His mouth will move like mine, so they want bits of my expressions – that doesn't happen in radio. But it is quite lo-fi. I'm stood behind a lectern and I watch a screen, where Paddington's interacting with the other actors. Everyone else is real and it's just Paddington who's animated.'
For a physically expressive actor, it must be strange to rely on your voice alone. What made you take the role?
'I got asked. I've never done anything like this before. I didn't watch the original programmes so I don't really come with any baggage, unlike Paddington Bear.'
You won the role because Colin Firth's voice was 'too mature'.
'Paddington's a bit different in the film to the series from the '70s. Michael Hordern used to do all the voices, and he had a lovely, rich voice, but Paddington is now a bit younger.'
After doing action films like Bond, and emotionally intense performances like 'Lilting', is it refreshing to do something so straightforward?
'It isn't simple, it's actually quite difficult. A friend said, "Oh, you just roll out of bed," but it doesn't work like that. It's difficult to find the voice, and because the animation is evolving at the same time there's a lot of time to go over and over the same lines to get every breath and intonation right. It can be laborious.'
You're a physically demonstrative actor, but in this you can't use your body.
'But obviously the bear is very physical. It's tricky trying to put all of that into your voice. Very hard, actually.'
Another role I think would be a big leap for you is the Queen biopic. Are you ready for Freddie?
'Actually, I don't know what's happening, it seems to be on a back burner. It was going, then there were problems getting the script working.'
There's a misconception that you only play lovely poppets. But actually you've taken on an unusual mix, like the psychopath in last year's play 'Mojo'. What sort of character piques your interest?
'Really it's just if the story is interesting, and if the character is interesting to explore. That's actually the only thing that seems important to me. Sometimes it's exciting if you feel terrified and don't know how you're going to find that character or that person in yourself. The best is when you feel scared and uncertain.'
How does shooting a low-budget film like 'Lilting' compare to a blockbuster like Bond?
'They don't feel different, apart from obviously there's more money and time behind a James Bond film. But when you're there it's still more or less the same amount of people, and you still have to get the scene done by the end of the day, and there's never enough time and never enough money to do what you need to do. The wonderful thing about doing a budget film is you're just fulfilling one person's vision.'
Freddie Mercury is another in a series of gay roles for you, a gay actor. Do you worry about typecasting?
'It's not a consideration for me, because gay characters are as varied and different as heterosexual characters. I've played all sorts of different people, so I don't see the need to balance them out.'
But in the acting industry, which finds it hard to accept and place gay actors in straight roles, you've been courageous with your choices.
'What more can you do? It's only worth doing anything if you believe in the story and the experience, there's nothing else to think about.'
Are you ambitious about your career trajectory? Do you have a bucket list of roles?
'Ambitious in the sense that I really want to try things. I'd like to try directing. I'm ambitious about making things. I'm not ambitious about getting places, I don't know where there is to get to, really. I used to be but I don't feel that at all now.'
You're at a mid-point where people know who you are and you're getting big roles, but you're not at Hollywood megastar status yet.
'Oh I wouldn't seek that kind of life, I wouldn't be comfortable at all.'
But Bond is such a massive film. You might find yourself in that glare whether you like it or not…
'Well, you deal with it, and it's a part of the job. I'm so thrilled to be in those films, I never thought I would be, and it's wonderful and fun and people love them – and that's great. But I suppose my main interest is elsewhere.'
'Lilting' is set largely in Hackney, where you live. Did you enjoy filming here?
'The scenes that I could just walk across the park to film, yes. I love seeing London on screen, I think it's wonderful.'
'Lilting' is released in Paris on October 8. 'Paddington' will be out later this year.
Watch the 'Lilting' trailer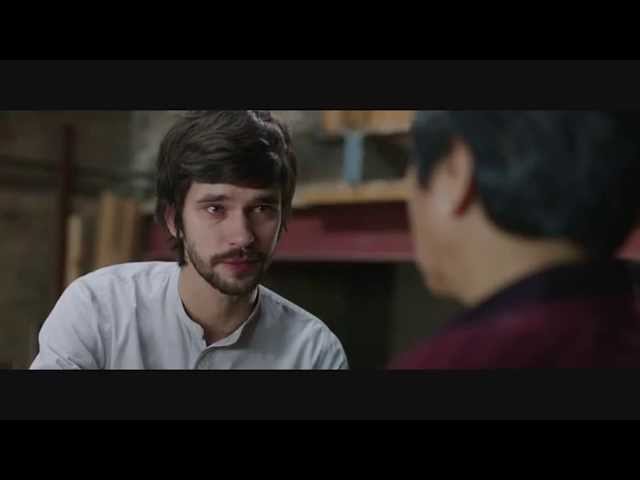 Read 'Lilting' review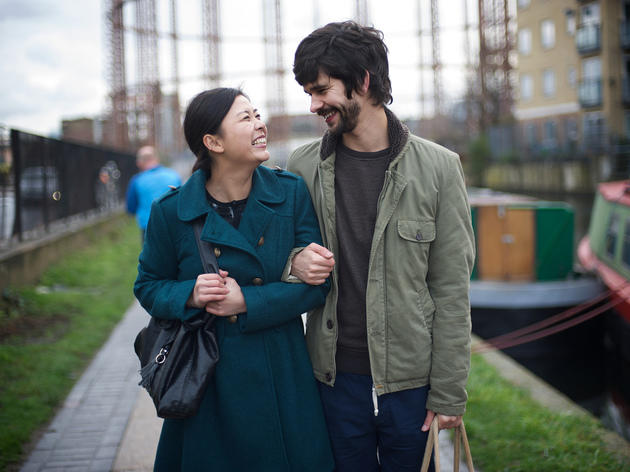 This is a quiet, thoughtful London-set study of love, grief and cultural differences from Cambodian-born, British-based filmmaker Hong Khaou. Ben Whishaw plays Richard, a fragile young man mourning the recent death of his partner, Kai (Andrew Leung), who forges an uneasy bond with Kai's mother, Junn (Pei-pei Cheng), an elderly woman in a home who speaks no English and may not have known her son was gay.
See the full 'Lilting' review