Heads up! We're working hard to be accurate – but these are unusual times, so please always check before heading out.
See also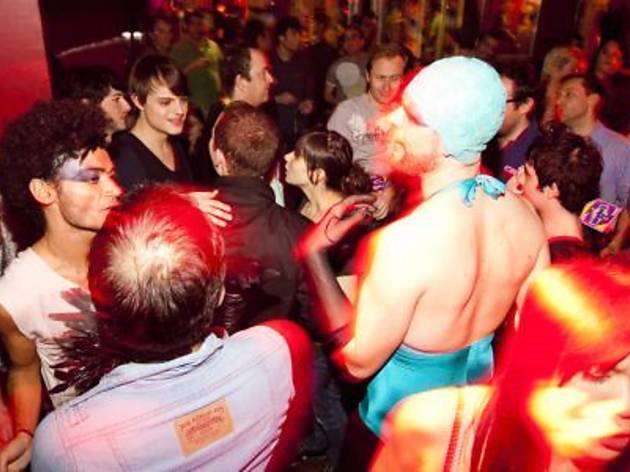 Cheesy fun? Hardcore leather? Step this way With most gay bars closing around 2am, even Paris's gay-friendly Marais can seem to lack a little je ne sais quoi. But fear not, late night options abound from the Bastille to the Champs-Elysées, so if you're looking for friendly dancing or more intimate encounters, there's a club or soirée for everyone. Searching a mix of Paris's many ethnicities in the old Red Light District? Got that. A thumping club full of pretty people? Got that, too. A nudist party without much light to care if they're pretty? Obviously. In general, prepare to shell out a cover charge and queue up to enter, but once inside, these parties are guaranteed all-nighters. Clubbing Le Club 18 One of the oldest clubs in Paris, Club 18 behind the gardens of the Palais Royal is a weekend hotspot for all things gay. Economizing on space, it's more of a dancing lounge than a proper club, with low ceilings and a limited dance floor, but themed soirées and seizure-inducing lights give it a distinctly clubby feel. What it lacks in space it makes up for in atmosphere – it's an extremely friendly venue, from the coat-check to the other patrons. The clientele is mostly... Le Tango (La Boîte à Frissons) Come too early in the evening and you'll be more than welcome to join the couple's tango class at this old dance hall. If that's not your thing, wait until around 1am when the theme switches over to an all-out dance party in this gay hot spot tucked away on the northern edge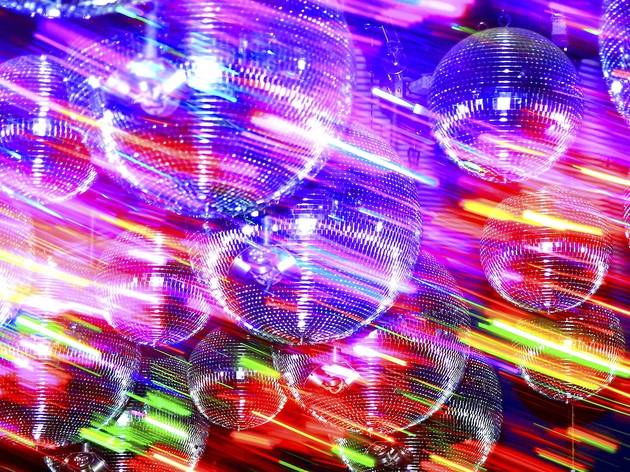 There's fun to be had any night of the week Paris is a European capital for all things gay and fabulous, from an out and proud mayor to a neighborhood teeming with addresses for a night of cavorting. The Marais, centrally-located just north of the Hotel de Ville and south of the Place de la République, is the epicenter for nightlife catering to boys and men of all walks, but it's just the beginning. Starting an evening in or around the Marais is the best way to find out from the locals what's going on around town. Whether you're looking to share casual drinks, to dance until dawn, or to have a brush with a local Parisian, there's fun to be had any night of the week. Top 10 bars for a gay old time Open Café Open Café is an institution in the Marais where the gay community congregates at night before heading off in all directions. Centrally-located among all other hotspots, it's a no-brainer to start a soirée, or to finish if the scene is good. Young and old, sporty and chic, local and foreign all collide for a happy hour (6-10pm) on pints followed by specials on Champagne until closing that provide the perfect social lubrication for the rest of the evening. A welcoming atmosphere makes this a good meeting point for friends or for a solo drink if you're looking to make new acquaintances. Grab a table on the sidewalk for some casual cruising and people-watching – and don't be afraid to have a coffee or light lunch during the day when Open embraces the 'café' aspect of its name.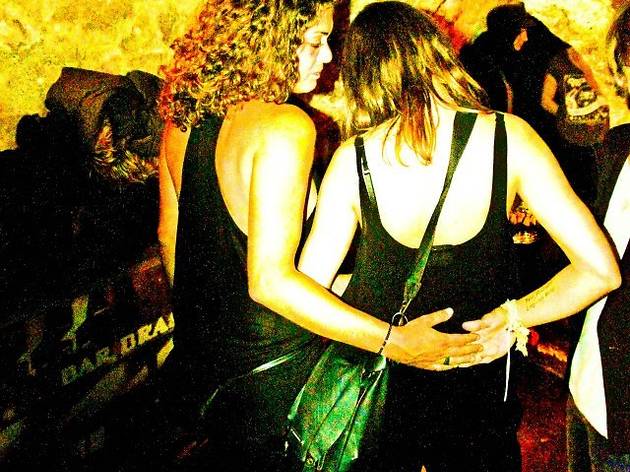 Rosa Bonheur This is one of Time Out's 100 best bars in Paris. Click here to see the full list.Bucolic delights reign at Rosa Bonheur, a bar set in a former guinguette in the heart of the Buttes Chaumont park. Its name loosely translates as 'pink happiness' but refers in particular to 19th-century French painter and sculptor 'Rosa Bonheur', famous for her depictions of animals and her role in the early feminist movement (alongside George Sand and Sarah Bernhardt). The bar is managed by Michelle Cassaro, aka Mimi, who used to run lesbian club Pulp – and the bar is a popular hangout with the lesbian crowd, especially on Sunday evenings. But the Bonheur is nothing if not relaxed in every sense, and for Parisians of all persuasions its terrace is the place to see and be seen in the summer – an idyllic spot in the park for wine and tapas with just the birds, bees and bobos for company. Les Taulières This is one of Time Out's 100 best bars in Paris. Click here to see the full list. "Welcome to Toto's! A bar where life pisses you off less" is how you are greeted by 'Les Taulieres' [the management], Catherine and Nathalie, a lesbian couple who manage this trendy micro-bar on the north face of the Montmartre mound. The regular clientele, straight and gay, are as rock 'n' roll as the cocktail menu: dive into the The Femme Fontaine [Juicy Lucy] (vodka-cranberry-strawberry-cointreau), and don't be afraid to announce the "Raymonde de Saint-Véran turns me on!" (vodka-strawberry-caramel wit