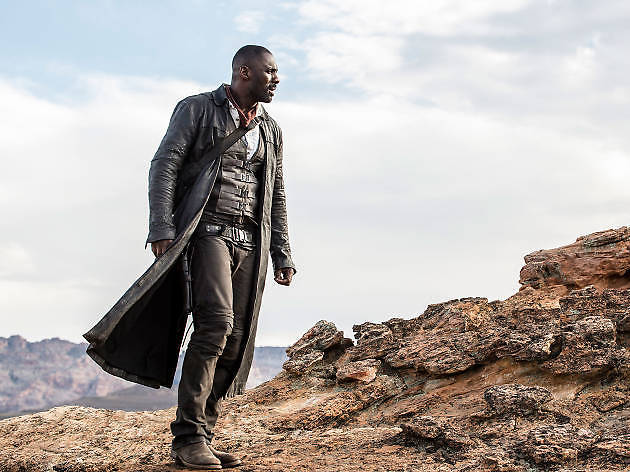 2017 movies we can't wait to see
Time Out picks the films to get excited about in 2017
Film buffs: hold on to your seats, 2017 is packed full of exciting cinematic treats. From superhero sequels and action flicks to silver screen book adaptations (including Trainspotting 2) and poignant drama... All coming to a French cinema near you.
Upcoming movies in 2017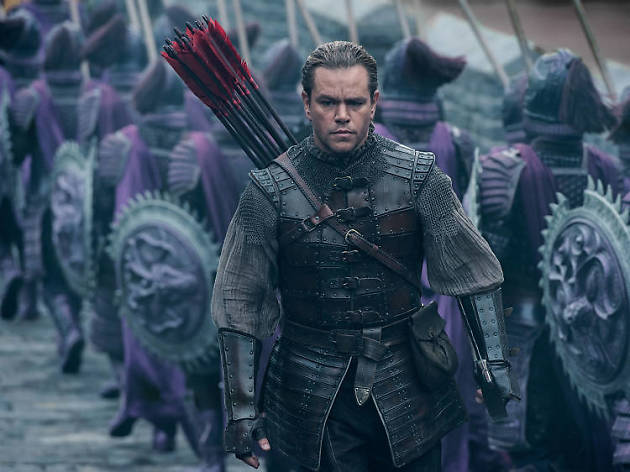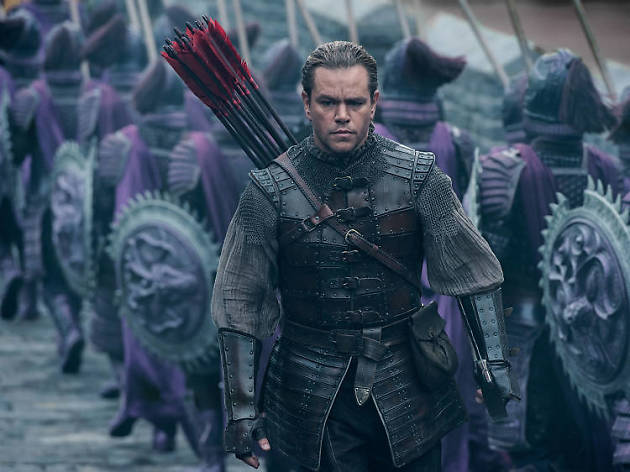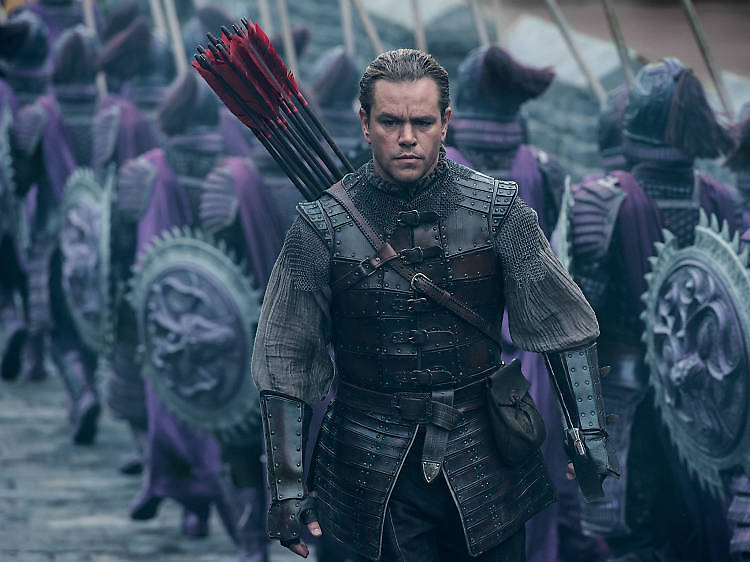 The Great Wall
Now here's a film we're intrigued by: directed by Chinese maestro Zhang Yimou ('House of Flying Daggers') and controversially starring Matt Damon, this epic action adventure is set in the medieval period, as the Chinese army tries to see off an invasion of monsters from beyond the wall.
In cinemas January 11 2017.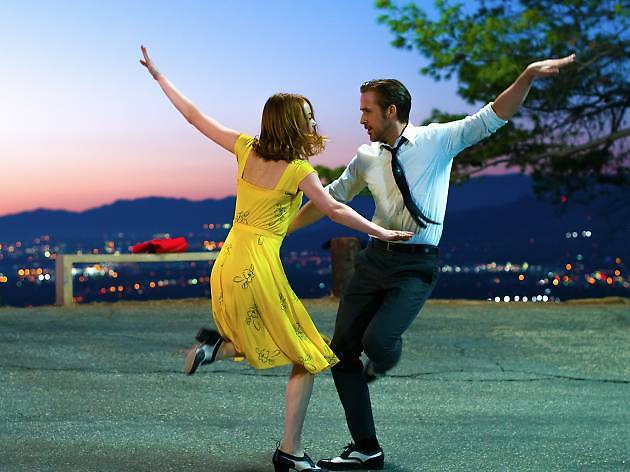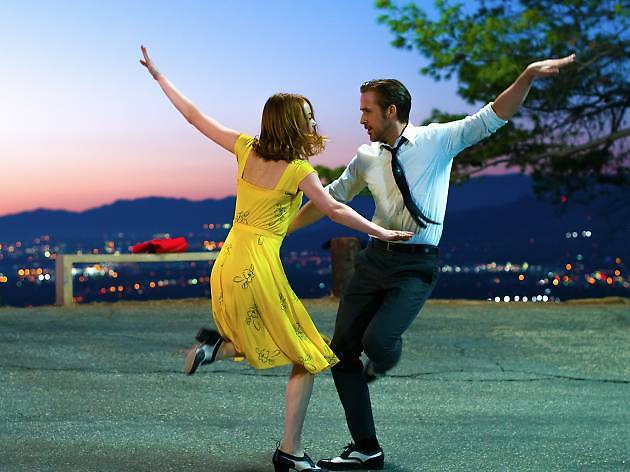 Ryan Gosling and Emma Stone reunite in this joyous modern day musical, set in the city of dreams. He's a brooding jazz pianist and she's an aspiring actress. 'La La Land' is heartbreaking and uplifting in equal measure – and definitely headed for the Academy Awards.
In cinemas January 25 2017.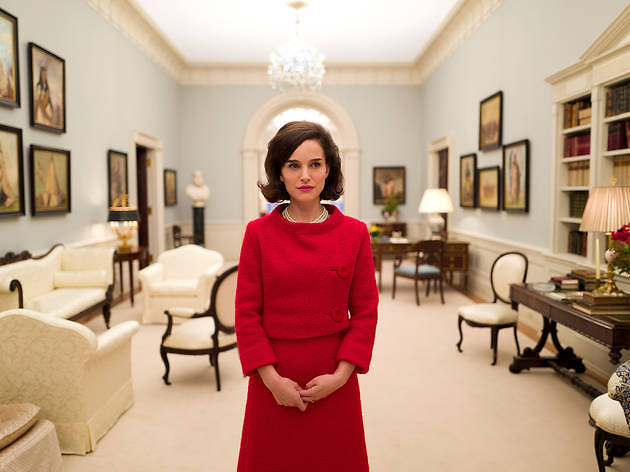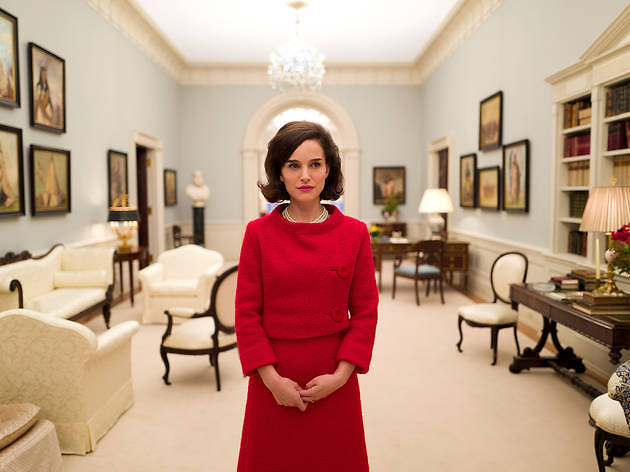 Jackie
The Oscars might as well get it over with and engrave Natalie Portman's name on the Best Actress statue. Everyone's agreed, she's got the category all sewn up with her performance in this drama directed by Chilean filmmaker Pablo Larraín. The film follows Jacqueline Bouvier Kennedy in her first days as a widow after the assassination of JFK in 1963.
In cinemas February 1 2017.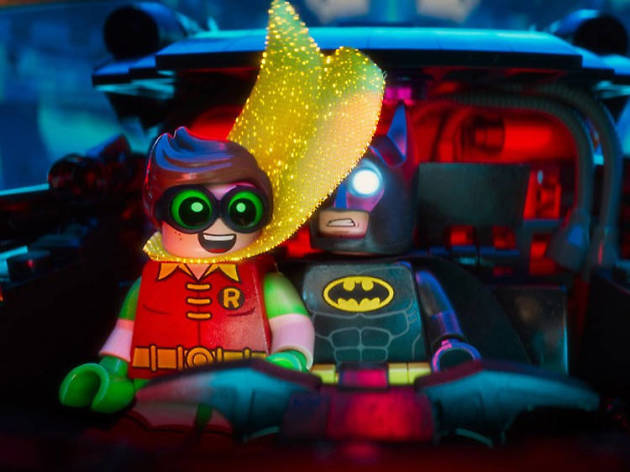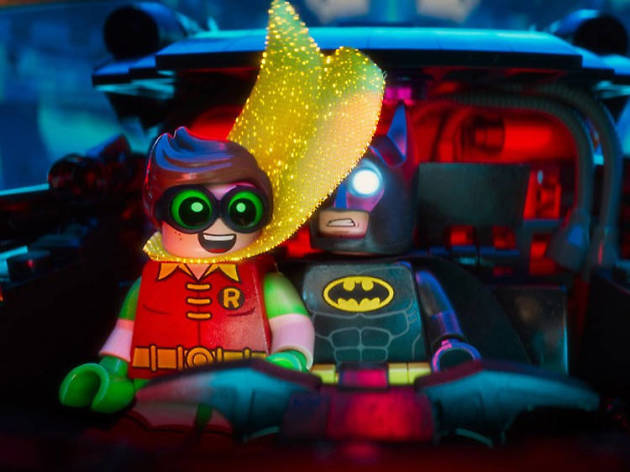 The Lego Batman Movie
He was the sneering, self-involved and utterly incompetent breakout star of 2014's 'The LEGO Movie'. So it's not a huge surprise that Batman has his own spin-off. The trailers are hilarious, pitching Bats (voiced by Will Arnett) against the joker (Zach Galifianakis), while also trying to deal with a new and annoying sidekick, Robin (Michael Cera).
In cinemas February 8 2017.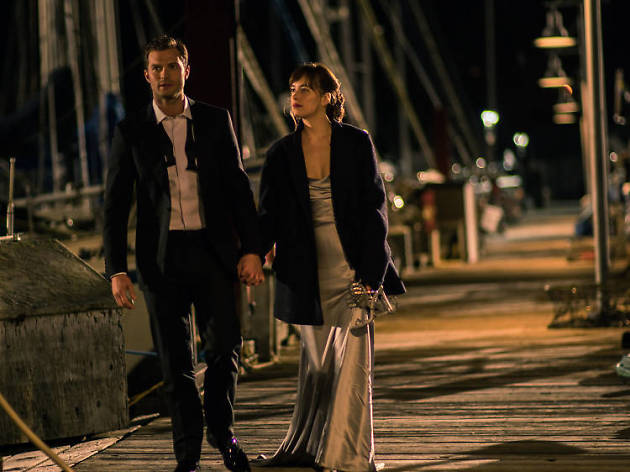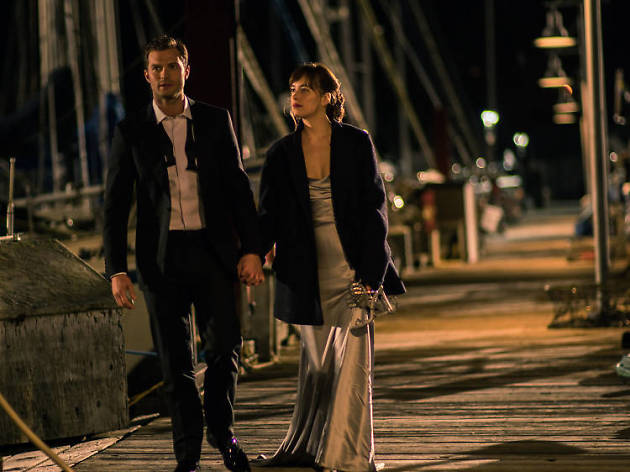 Fifty Shades Darker
Anastasia walked out on billionaire bottom slapper Christian Grey at the end of 'Fifty Shades of Grey'. But since the film made $500M, naturally they're back for a sequel in Feburary.
In cinemas February 8 2017.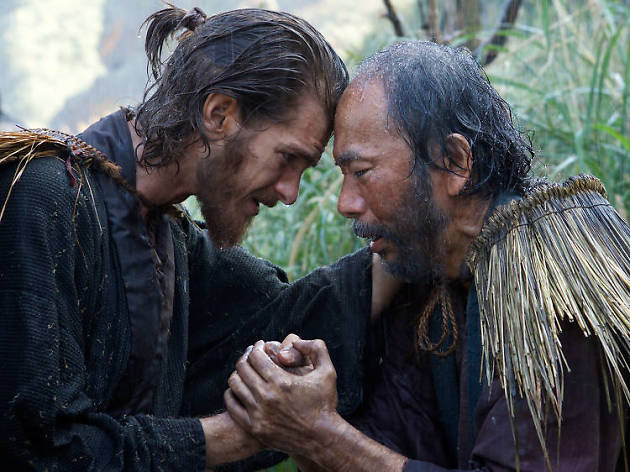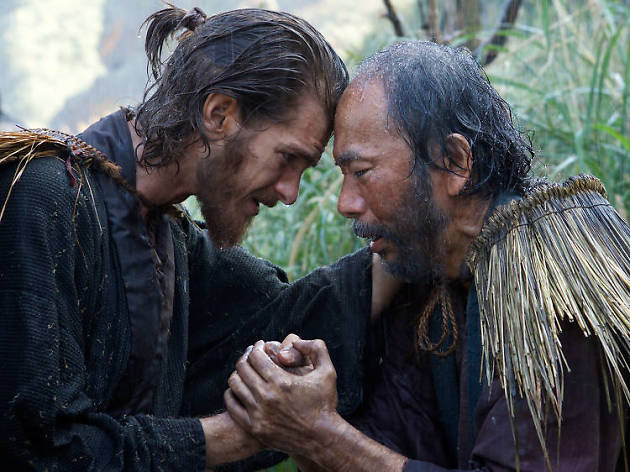 Silence
After the funny and outrageous 'The Wolf of Wall Street', Martin Scorsese is getting serious again with this tale of two seventeenth-century priests (Andrew Garfield and Adam Driver) who travel to Japan to find their mentor (Liam Neeson) and end up facing imprisonment and persecution. Expect inventive medieval torture.
In cinemas February 8 2017.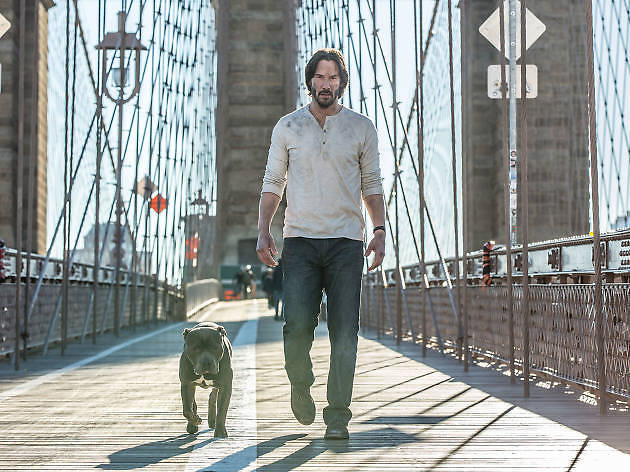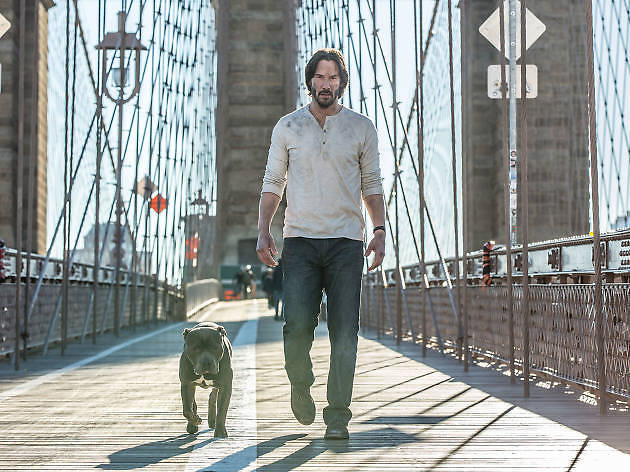 John Wick: Chapter Two
7. John Wick: Chapter Two
No one was expecting the 2014 action flick 'John Wick' – in which Keanu Reeves took revenge on the mobsters who killed his dog – to be any good. But it was (and what's more, it made money). So here's the inevitable sequel, in which our taciturn hero tools up and heads to Rome to take on mysterious assassins. Here's hoping it's totally rad and non-heinous.
In cinemas February 22 2017.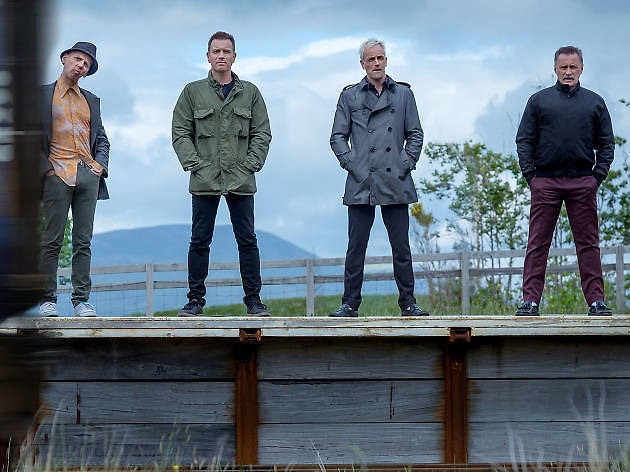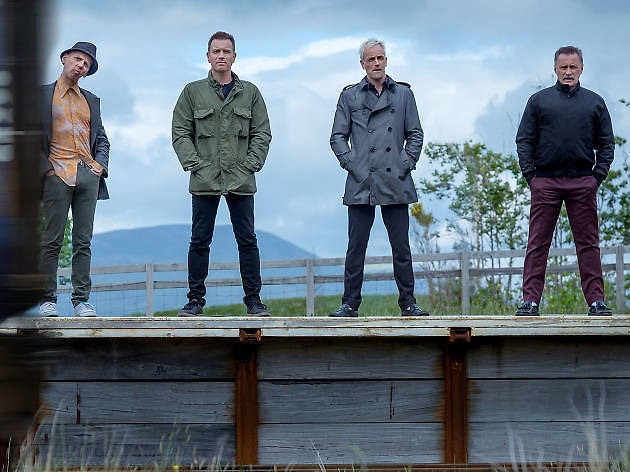 Trainspotting 2
Director Danny Boyle has brought the entire gang back for 'T2: Trainspotting': Ewan McGregor, Ewen Bremner, Jonny Lee Miller and Robert Carlyle. The plot is loosely inspired by 'Porno', Irvine Welsh's sequel and we can't wait. 'It's 20 years later and they have all moved on,' producer Andrew Macdonald has said of Renton et al. 'They are at different places in their lives and some of them may even have children.'
In cinemas March 1 2017.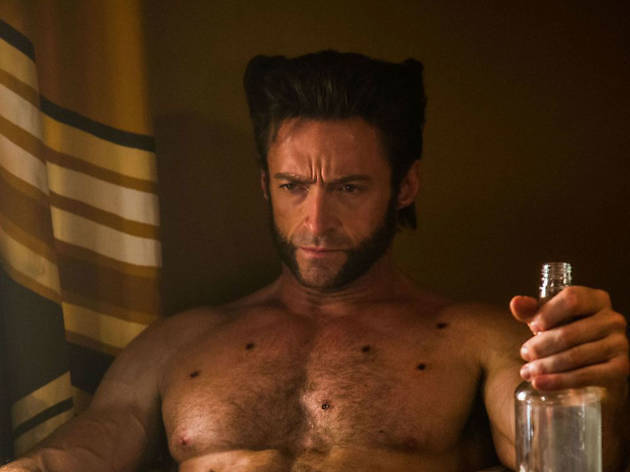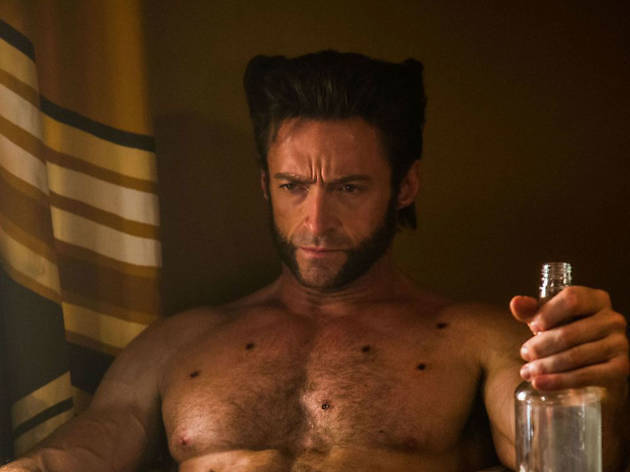 Logan
Yes, it's another bloody superhero sequel. Logan is the given name of the hairiest member of the X-Men, Wolverine (Hugh Jackman). His last movie, 'The Wolverine', was unexpectedly sensitive, and the trailer for 'Logan' will knock your socks off. Basically it looks like a mutant 'Thelma and Louise', in which Wolverine, an Alzheimer's-addled Professor X (Patrick Stewart) and a mysterious girl drift through a post-apocalyptic desert.
In cinemas March 1 2017.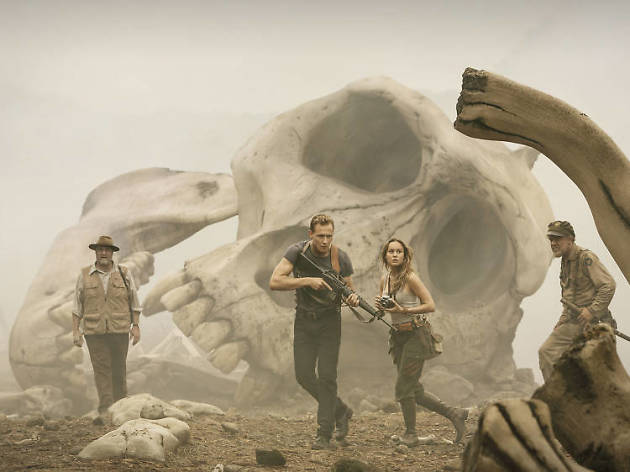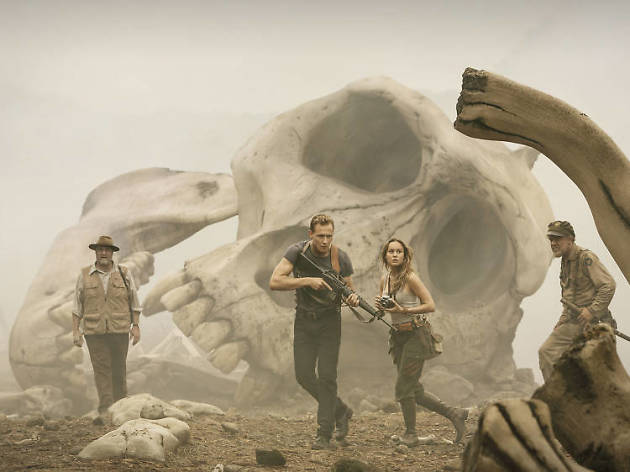 Kong: Skull Island
Tom Hiddleston v a massive ape? Where do we sign? Pitched as a King Kong origin story, this tale of mysterious islands and giant primates takes place in the 1970s, as a team of US Marines fresh from Vietnam join a band of explorers on a lost Pacific isle. The cast is terrific: Brie Larson, Samuel L Jackson, and John Goodman join Hiddles on his epic quest.
In cinemas March 8 2017.
'Is there life on Maaaaaars?' asked David Bowie, and by now he may know the answer. The rest of us are still wondering – hence this sci-fi horror, in which the crew of the international space station are the first to find proof of life on the red planet. This could go either way: director Daniel Espinosa was responsible for the unwatchable 'Child 44', but the presence of Jake Gyllenhaal and Ryan Reynolds in the cast gives us reason to hope.
In cinemas March 22 2017.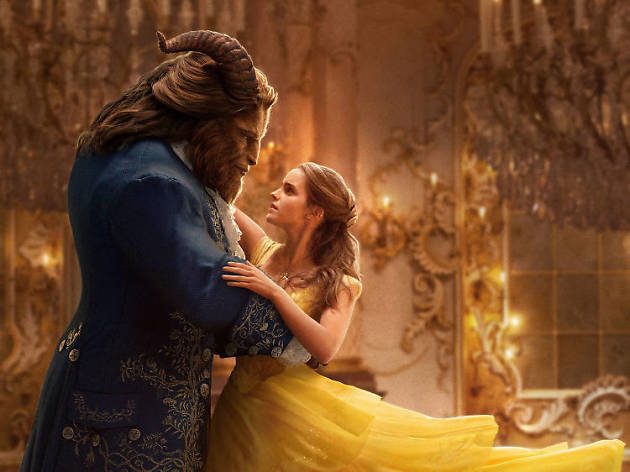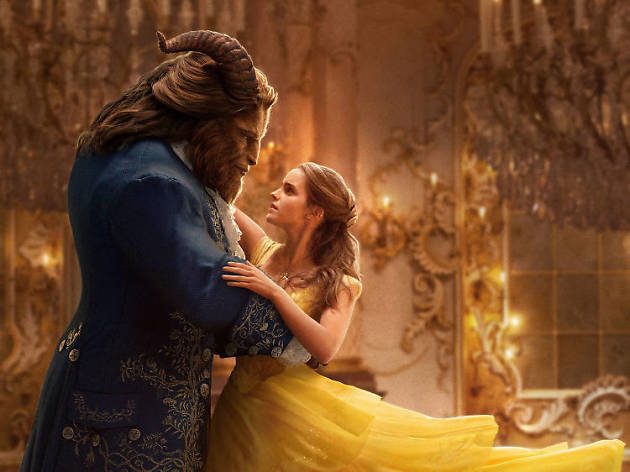 Beauty and the Beast
Emma Watson has collected more column inches for feminism than acting in the past couple of years – launching her HeForShe gender equality movement and starting a feminist book club. So don't go expecting her character Belle in Disney's live action remake of 'Beauty and the Beast' to be a damsel in distress.
In cinemas March 22 2017.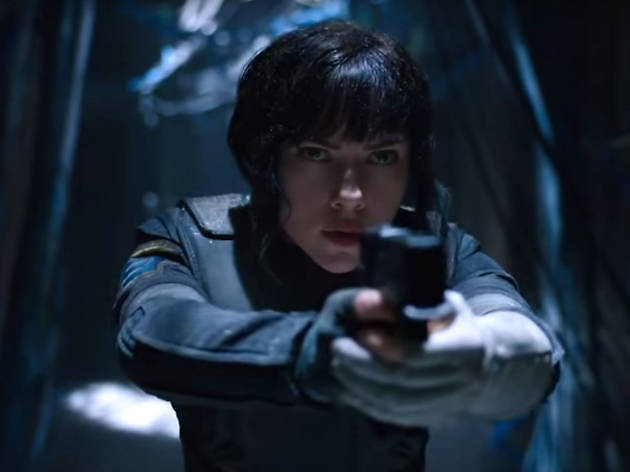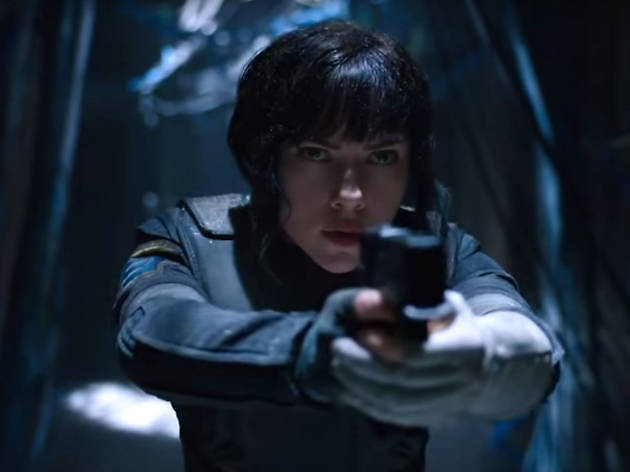 Ghost in the Shell
This live action remake of the stunning 1995 Japanese anime has been accused of 'whitewashing' after casting Scarlett Johansson as its protagonist. Will audiences give 'Ghost in the Shell' the benefit of the doubt? Possibily, if it sticks close to the original animation's dizzying blend of big ideas and hyper-speed action.
In cinemas March 29 2017.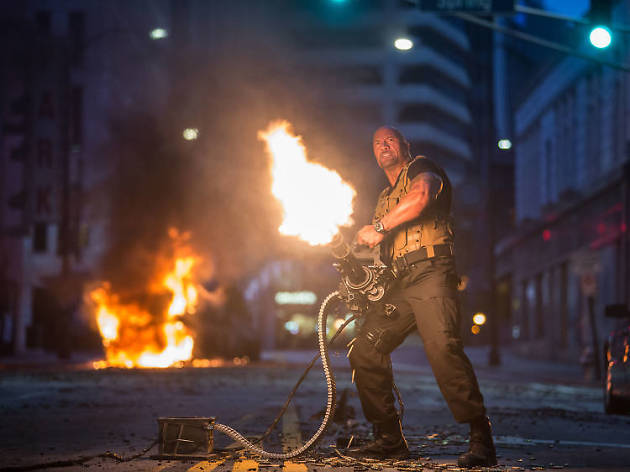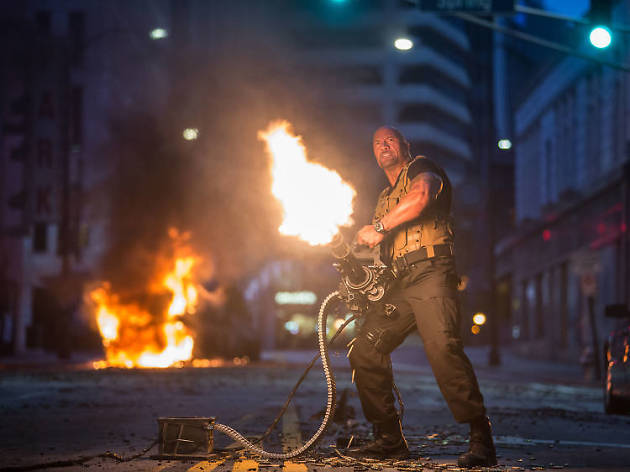 Fast 8
Not even the death of a leading cast member can put the brakes on this hot rod action series (we'll all be watching 'Fast 50' in our retirement homes – and Vin Diesel will still look exactly the same). This time the gang are headed to New York, Iceland and Havana, with 'Straight Outta Compton' director F Gary Gray calling the shots. Start 'er up!
In cinemas April 12 2017.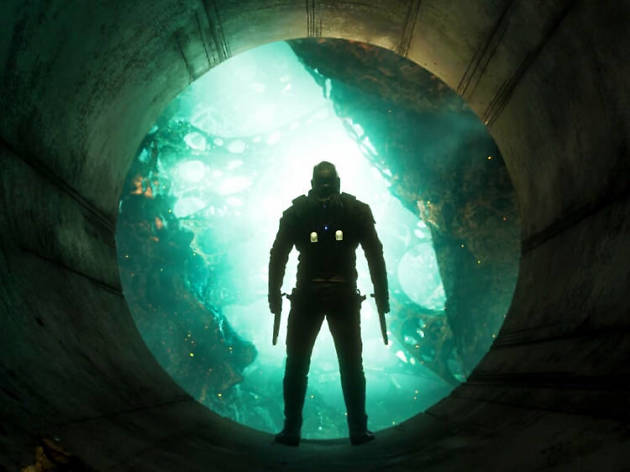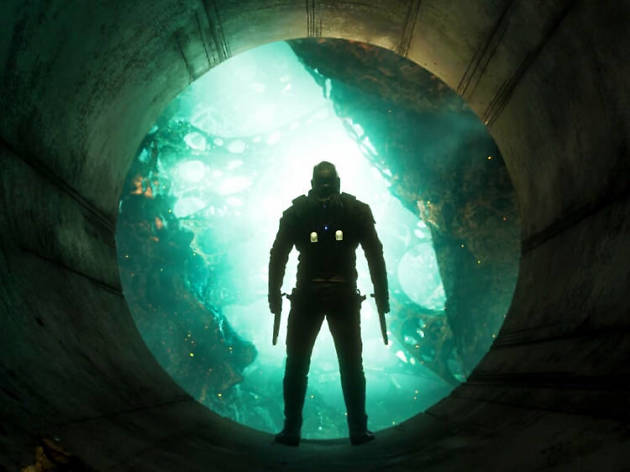 Guardians of the Galaxy Vol. 2
15. Guardians of the Galaxy Vol. 2
The original 'Guardians' was one of the most purely enjoyable blockbusters in years. Let's hope this sequel can keep the party going. Everyone from the first movie is back – the raccoon, the tree, the big angry guy, the green woman and Chris Pratt – and the story is set to focus on Star Lord's search for his mysterious Dad. That said, writer-director James Gunn has promised stronger female characters this time, promising that: 'We not only pass the Bechdel test, but run over it and back up over it again.'
In cinemas April 26 2017.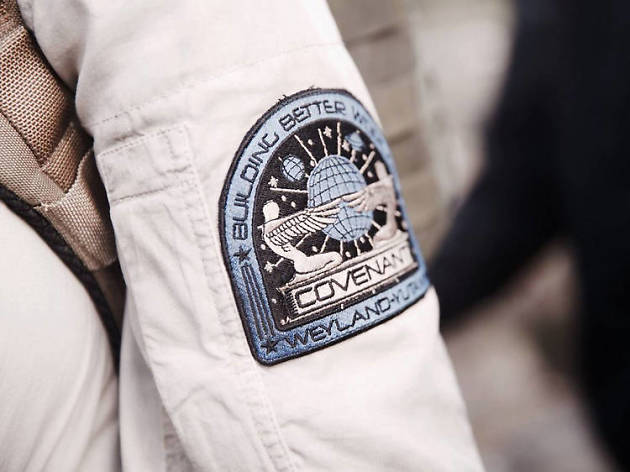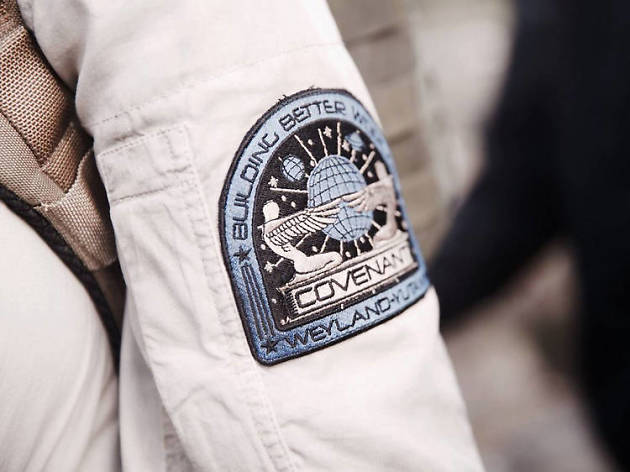 Alien: Covenant
Okay, so Ridley Scott's first 'Alien' prequel, 'Prometheus', was a total mess. Can this sequel-to- the-prequel get things back on track? On a voyage to a distant planet, the crew of the Covenant discover a mysterious world with one inhabitant: David the paranoid android (Michael Fassbender). The title implies there'll be a tad more xenomorph action this time around. Let's hope there's less waffle, too.
In cinemas May 10 2017.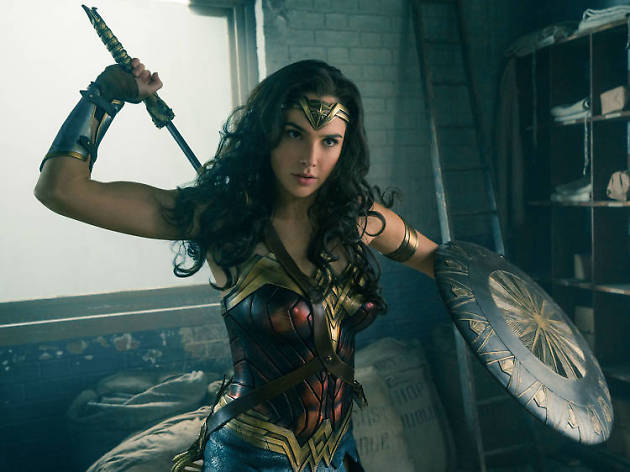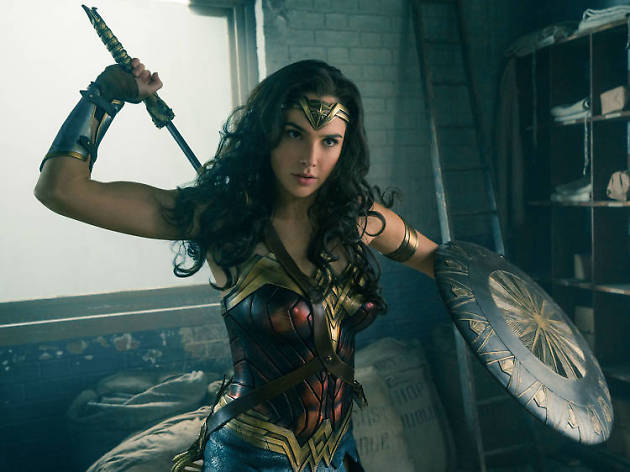 Wonder Woman
Wonder Woman made a guest appearance this year in 'Batman v Superman: Dawn of Justice'. In 2017, she gets her own movie, 70 years after making her comic book debut and played by Israeli actress Gal Gadot. This is the first ever superhero movie to be directed by a woman, Patty Jenkins ('Monster'), and the first since 'Elektra' in 2005 to feature a female lead.
In cinemas June 7 2017.
This is the sequel to the ferociously entertaining zombie flick starring Brad Pitt as the UN expert facing off a plague of zombies. Expect 'WWZ2' to reunite Bradley with his undead co-stars in a race around the world.
In cinemas June 7 2017.
Amy Schumer says she pestered Goldie Hawn for years to star in this roadtrip comedy, in which a woman takes her mum on a holiday to South America after being dumped by her boyfriend.
In cinemas June 28 2017.
20. Spider-man: Homecoming
His appearance in 'Captain America: Civil War' was a comic highlight, so we're officially into this reboot of the 'Spider-Man' franchise. Twenty-year-old Londoner Tom Holland is a nerdier, more weedy and loveable Spidey than we've seen before, and the choice of Michael Keaton to play the villain is a masterstroke.
In cinemas July 12 2017.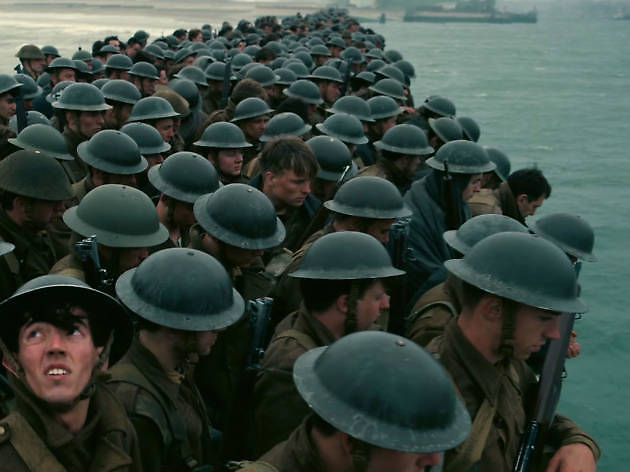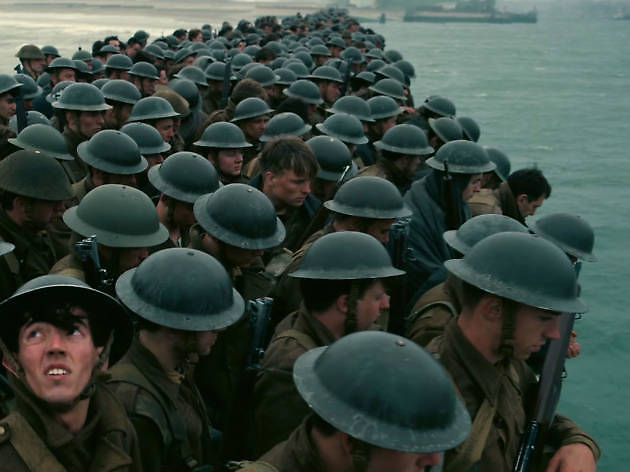 Dunkirk
Few filmmakers tell grander stories than Christopher Nolan, and stories don't come much grander than the British retreat from Dunkirk in the face of overwhelming Nazi forces. This looks like a modern-day version of one of those sprawling wartime epics you used to watch on bank holiday afternoons. The cast is typically impressive, with Cillian Murphy, Tom Hardy, Kenneth Branagh, Mark Rylance and One Direction moppet Harry Styles just the tip of a massive iceberg. Expect plenty of pluck, derring-do and explosions.
In cinemas July 19 2017.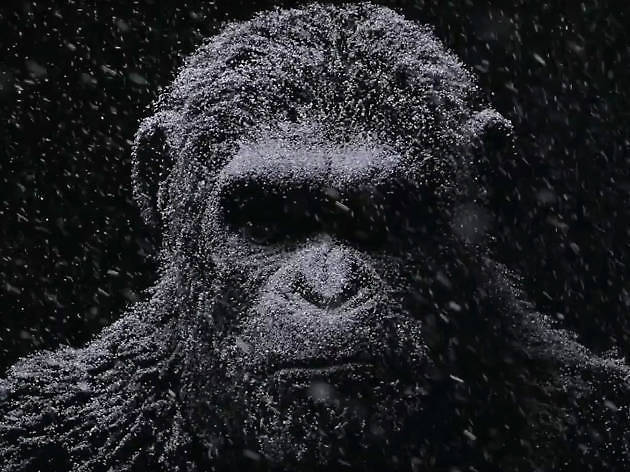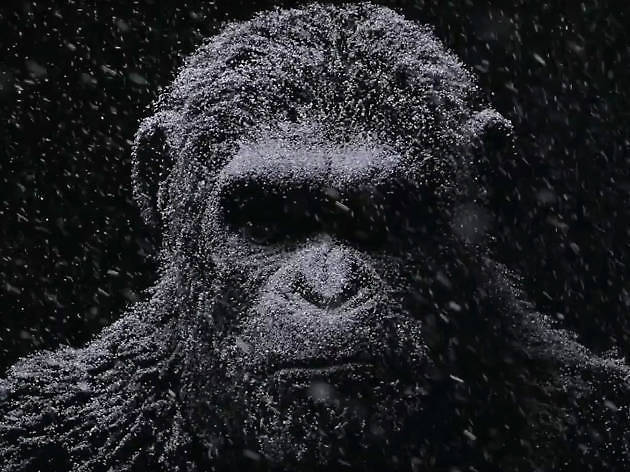 War for the Planet of the Apes
22. War for the Planet of the Apes
The first two films in the 'Planet of the Apes' reboot series were way better than they had any right to be: smart and serious, with beautiful special effects. Let's hope this third film continues that trend. Director Matt Reeves returns for what sounds like a more action-heavy instalment, as Caesar (Andy Serkis) and his ape kin take on a human army.
In cinemas August 2 2017.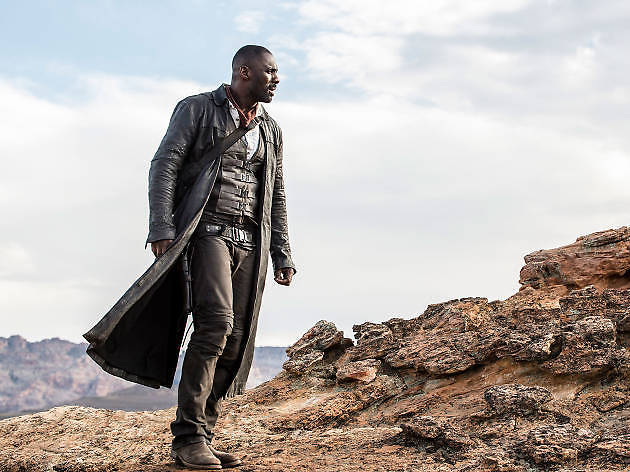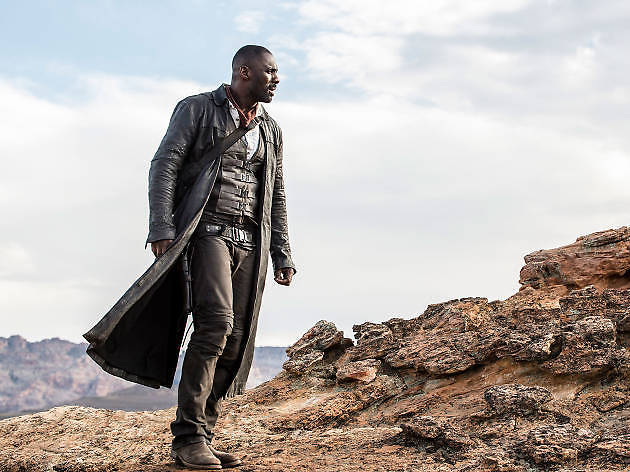 The Dark Tower
It's one of the longest-gestating projects in Hollywood – a big-screen adaptation of Stephen King's fantasy series set in a magical land inspired by the old west. The books are not exactly masterpieces, but if Ron Howard's film can tame King's scattershot imagination a little it might be something special. Oh, and the cast is great – Idris Elba plays the notorious Gunslinger, with Matthew McConnaughey as his nemesis, The Man in Black.
In cinemas August 16 2017.
He hasn't directed a film since 2013's 'The World's End', so we're more than ready to welcome 'Shaun of the Dead' genius Edgar Wright back. His new film sounds like a riot, a crime comedy about a getaway driver (Ansel Elgort) who finds himself in deep trouble when a bank heist goes wrong. Scripted by Wright and co-starring Jamie Foxx, Jon Hamm and Kevin Spacey, this looks like a hot blast of Tarantino-type fun.
In cinemas August 23 2017.
Tom Cruise in 'proper acting' shocker! It's been years since the Cruiser made a film that didn't involve him running about and saving the world. So we can't wait to see him stretching his thespian muscles in the true story of Barry Seal, a pilot recruited by the CIA who became a smuggler for the notorious Medellin drug cartel.
In cinemas September 13 2017.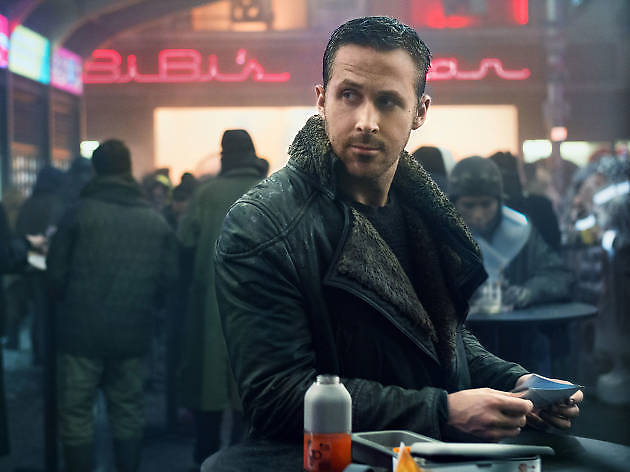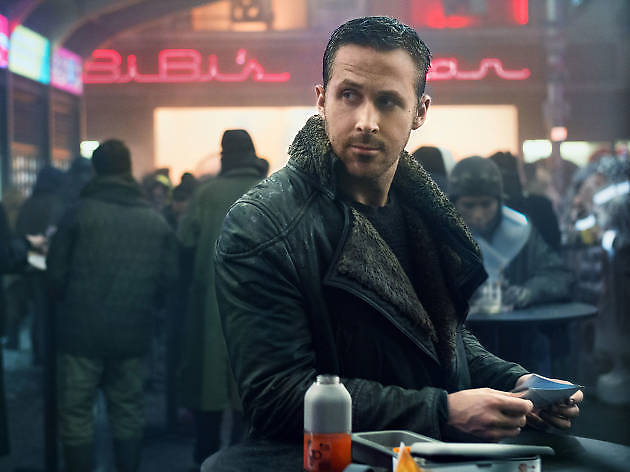 Blade Runner 2029
It was the sequel no one thought they wanted... until Harrison Ford signed up, Ryan Gosling got cast and 'Sicario' director Denis Villeneuve jumped on board. Now it's arguably the most anticipated film of the year, picking up the story of Ford's android-killer-who-might-be-one-himself 30 years after the events of the original sci-fi classic. If it's half as beautiful – stay away from that CGI, Denis! – we'll be satisfied.
In cinemas October 4 2017.
We've been hearing lots of interesting things about 'Ragnarok'. Taika Waititi, the New Zealand director and friend of the Conchords (whose last film 'Hunt for the Wilderpeople' was an absolute joy), was the perfect choice to bring a little humour to the Marvel-verse. He's promising a 'crazy' movie with an ''80s vibe', with stars Chris Hemsworth and Tom Hiddleston returning. The whole thing just screams fun.
In cinemas October 25 2017.
Jennifer Lawrence is playing a super spy. Frankly that's all we need to know (but then, we'd watch her read the phone book). 'Red Sparrow' reunites J-Law with 'Hunger Games: Catching Fire' director Francis Lawrence. Jen plays a Russian agent who hooks up with a CIA operative and must consider betraying her country. If she can pull off the accent – and that's a pretty big if – this should be all kinds of fun.
In cinemas November 8 2017.
If the early teaser footage is anything to go by, Zack Synder's hook up of DC Comics superheroes is looking a little less serious and gloomy than 'Batman vs Superman'. The Justice League gang include Ben Affleck's Batman and Gal Gadot as Wonder Woman, with Ezra Miller in the role of The Flash.
In cinemas November 15 2017.
30. Murder on the Orient Express
'Murder on the Orient Express' is one of Agatha Christie's greatest detective stories, finishing with the mother of all twists. This all-star new adaptation features Kenneth Branagh as moustache-twiddling Poirot, with Judi Dench, Johnny Depp and Daisy Ridley playing his fellow guests on the glamorous Orient Express.
In cinemas November 29 2017.
Animation studio Pixar is releasing two films in 2017: 'Cars 3' and this cartoon inspired by Mexico's Day of the Dead. Guess which we we're most excited about? 'Coco' follows a 12-year- old boy, Miguel, who 'sets off a chain of events relating to a century-old mystery'.
In cinemas November 29 2017.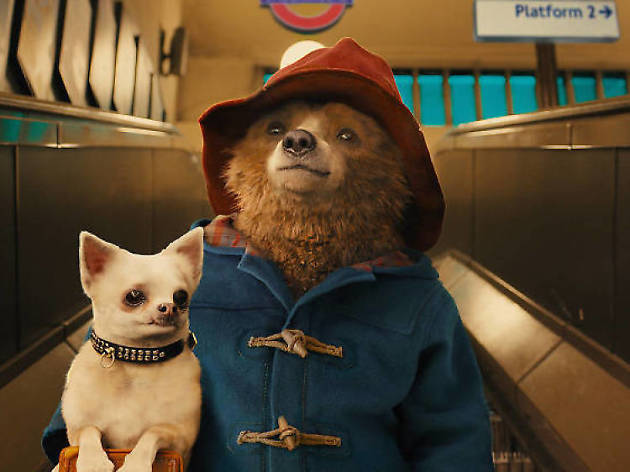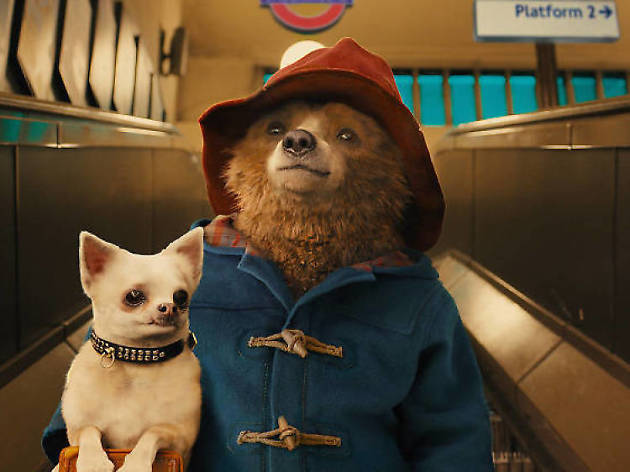 Paddington 2
London's favourite bear is coming back to cinemas. After 2014's gloriously eccentric film of Michael Bond's Paddington books, a sequel is on the cards for autumn 2017. Ben Whishaw returns as the voice of Paddington, who is now happily settled into Notting Hill, but gets into a spot of bother when a book he buys for Aunt Lucy's hundredth birthday is stolen. Hugh Grant joins the cast as a local west London celebrity – a vain and villainous actor.
In cinemas December 6 2017.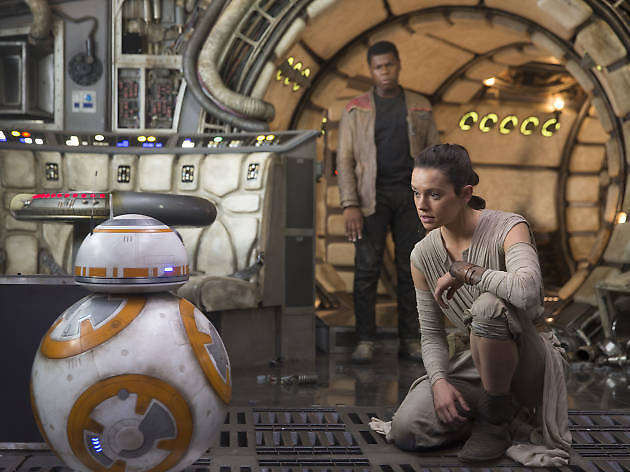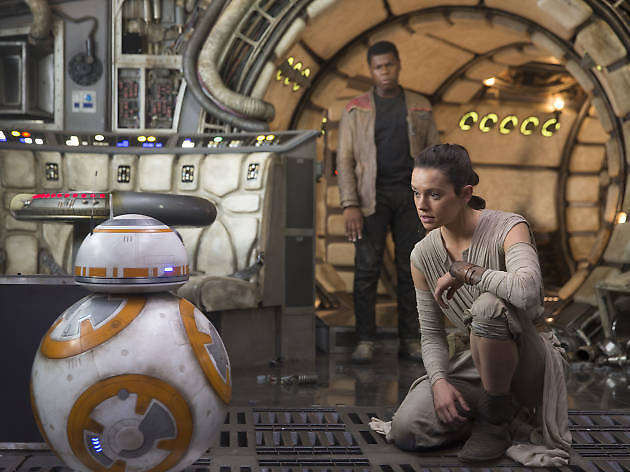 Star Wars: Episode VIII
33. Star Wars: Episode VIII
Will Luke train Rey as a Jedi? Will Chewie get over Han's death? Will Kylo Ren succeed in his quest to have the galaxy's most luxurious hair? Will Finn wake up from that coma and have a hot, steamy affair with Poe Dameron? All this, and much much more as the 'Star Wars' saga continues. Daisy Ridley has promised that Rey's parentage will be revealed, and the film couldn't be in safer hands than 'Looper' director Rian Johnson.
In cinemas December 15 2017.
34. The Kidnapping of Edgardo Mortara
He's busily working on his adaptation of epic sci-fi story 'Ready Player One', due out in 2018. But while that's brewing, Steven Spielberg has also found time to direct this small scale drama set in 1858, about a Jewish boy from Italy who was stolen from his family and raised Christian. Starring Oscar Isaac and Mark Rylance, it sounds like a smaller, more serious project than Spielberg has made in a while.
Release date to be confirmed.
Nope, not a Marvel movie based on the adventures of Iron Man's sidekick (thank God). Directed by David Michod ('Animal Kingdom') and starring Brad Pitt, this is a satire of America's involvement in Afghanistan. Pitt plays an American military man, believed to be based on the rise and fall of General Stanley McChrystal, who led the Afghan effort until he was recalled by Barack Obama in 2010. Tilda Swinton and Ben Kingsley co-star.
Release date to be confirmed.
George Clooney returns to directing with this 1950s-set black comedy crime caper set in the sleepy town of Suburbicon. Matt Damon stars as an ordinary guy plotting to kill his wife so that he can hook up with her sister (Julianne Moore). His plan goes awry when his eight-year-old son cottons on. Clooney wrote the script with the Coen brothers.
Release date to be confirmed.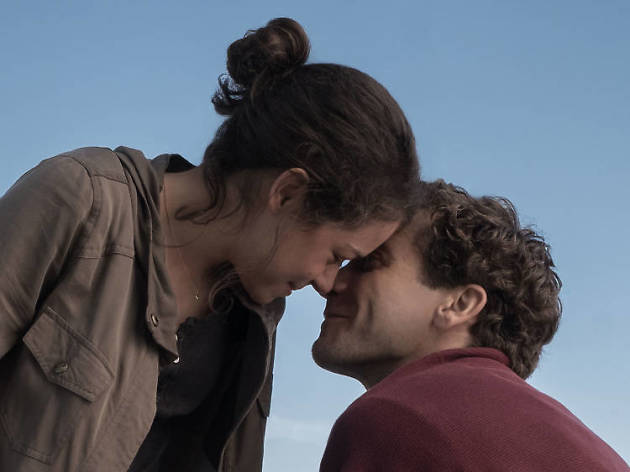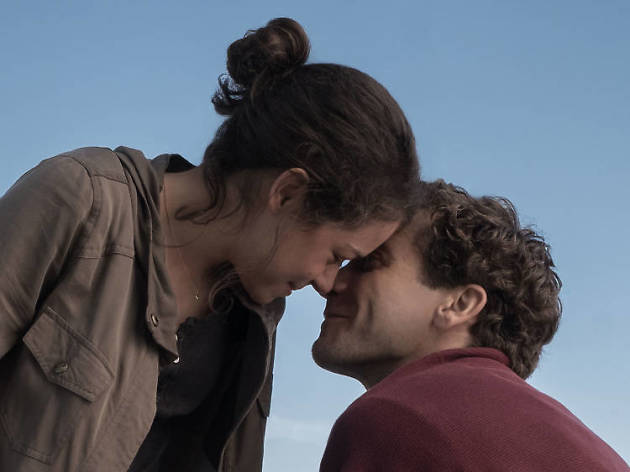 Stronger
It won't be the first film in 2017 to deal with the Boston Marathon bombing – that honour goes to Mark Wahlberg vehicle 'Patriots Day' – but it's the one we're most interested in. Based on the true story of survivor Jeff Bauman, who lost both legs in the attack, the film stars Jake Gyllenhaal and Miranda Richardson, and sounds like a fine slice of stirring real-life melodrama.
Release date to be confirmed.
The new drama by Austrian auteur Michael Haneke is said to be set against the backdrop of the European refugee crisis. This is Haneke's first film in five years after 'Amour' and reunites him with actors Isabelle Huppert and Jean-Louis Trintignant.
Release date to be confirmed.
A remake of Dario Argento's 1976 horror masterpiece? Sacrilege! But this is no ordinary horror reboot: the director is Luca Guadagnino, whose 2009 romance 'I Am Love' is a visual masterpiece, and he's bringing along that film's star Tilda Swinton to play the ballet school headmistress at the centre of a coven of witches. We're expecting a very different film from the original – but a worthwhile one, all the same.
Release date to be confirmed.
In 1973, obnoxious Donald Trump-like tennis champ Bobby Riggs claimed that, at 55 and well past his prime, he could still beat any female tennis player. Court legend Billie Jean King took that bet, and the stage was set for a titanic smackdown. With Emma Stone playing King and Steve Carell as Riggs, this promises to be a hugely entertaining take on a fascinating, still relevant true story.
Release date to be confirmed.
41. Three Billboards Outside Ebbing, Missouri
Playwright Martin McDonagh's debut 'In Bruges' shot him to the top of the A-list, but its forgettable follow-up 'Seven Psychopaths' brought him straight back down. Five years later, could this oddly titled new film be his triumphant comeback? It sounds more serious than its predecessors, with 'Fargo' star Frances McDormand playing a woman in small-town USA who takes on the local police force following the death of her daughter.
Release date to be confirmed.
In an unexpected move, Sofia Coppola is remaking a Clint Eastwood film, the faintly chauvinistic 1973 Civil War thriller 'The Beguiled' in which Eastwood played a wounded soldier nursed back to health in a girls' boarding school. Coppola's version is told from the female perspective, with an impressive cast that includes Elle Fanning, Kirsten Dunst and Nicole Kidman. Colin Farrell plays the wounded man.
Release date to be confirmed.
'The Dinner' was originally intended to mark the directorial debut of actor Cate Blanchett, but somewhere along the line she stepped aside and handed the reins to screenwriter Oren Moverman. Blanchett may have jumped ship, but the cast Moverman has assembled is still mightily impressive, with Richard Gere as a man meeting his brother, a politician played by Steve Coogan, to discuss a crime their children have committed.
Release date to be confirmed.