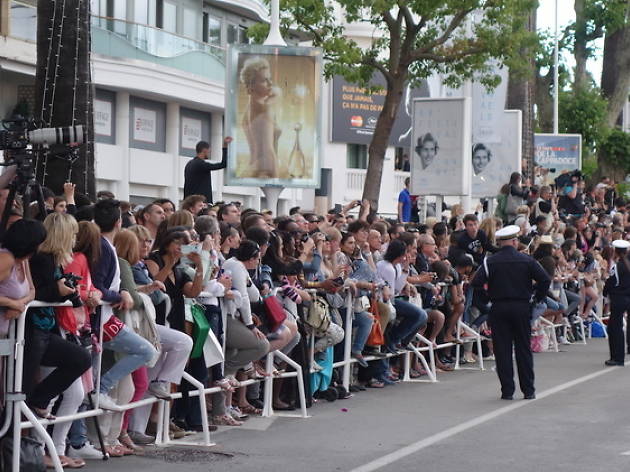 Cannes Film Festival 2016
All you need to know about this year's edition of the annual glitz-fest, May 11-22 2016
When? May 11-22 2016
What? One of the world's most renowned film events; the ultimate collision of cinema and celebrity.
Where? Cannes, near Nice, southeast France.
The Cannes Film Festival is one of the world's leading film festivals
–
you may have heard of it. Its top prize, the Palme d'Or, is the most prestigious award in world cinema. It was won in 2015 by Jacques Audiard for
'Dheepan'
and has previously been won by among others Terrence Malick, Ken Loach, Lars Von Trier, Quentin Tarantino and Jane Campion.
Which films will be showing?
This year's opening film is Woody Allen's latest, 'Café Society', starring a whole gamut of Hollywood's hottest stars, including Jesse Eisenberg, Kristen Stewart, Steve Carell and Blake Lively. Among the films going head to head in the festival's main competition (for prizes including the Palme d'Or and the Grand Prix) are 'Julieta' by Spanish director
Pedro Almodóvar, 'Personal Shopper' by French director Olivier Assayas, and 'Paterson' by the American filmmaker Jim Jarmusch.
What about VIPs?

Cannes is all about that delicate balance between art and celebrity. While critics are settling in for the latest Turkish masterpiece, you can guarantee that someone like Sacha Baron-Cohen will be executing an attention-grabbing publicity stunt for their latest film somewhere else in town. The world's media are always in Cannes - and the film industry does its very best to exploit that fact
.

Can I buy tickets?

Not yet. Not ever. Cannes is not a public film festival, although most of the films showing will be coming to cinemas in the months after the event. Crowds do flock to the coastal town to try to spot celebs or just soak up the atmosphere. And there are tickets available to see films in the two parallel events, Critics' Week and Directors' Fortnight, which are outside the Official Selection.
Check out the
official Cannes website
for more information.