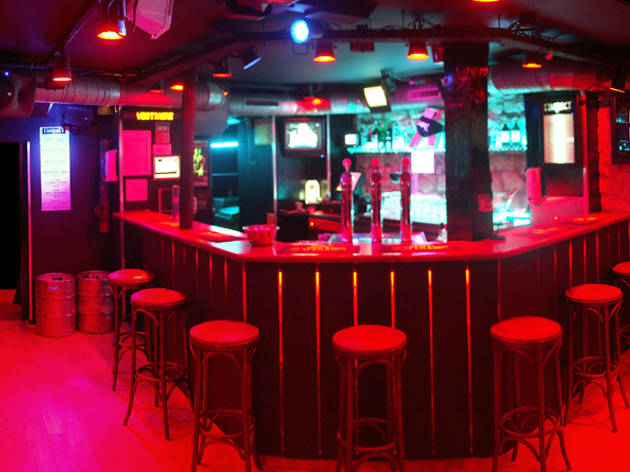 At first glance, soirée naturaliste seems like a tree-hugging sort of gay party, until you translate it. Welcome to Impact, Paris's premier gay nudist bar. Two floors of antics await you here. Upstairs, drinking and flat screen porn. Downstairs, well, any variety of impacting, depending on who's there. Check your pants at the door, literally, except on Thursday nights when they dare you to keep them on or Saturday and Friday nights when pants are permitted after 2am. But at that hour, what's the point, right? Celebrating 14 years of activity, one can only hope that the place is as clean as it purports to be, but the grab bag of clientele doesn't seem to mind. While not the place to make small talk or find true love, don't be surprised if you run into a familiar face or two looking for a quickie tryst. Entrance will set you back €15, or €10 if you are under 30, a small price to pay for an almost guaranteed good time. But if sex isn't your thing, there's a buffet on Sunday starting at 9pm. Bon appétit.
Venue name:
Impact
Contact:
Address:
18 rue Grenata, 2e
Paris


Opening hours:
Sat 10pm-6am (no dress code after 2am); Sun 3pm-3am
Price:
€€€€
Do you own this business?
You may be interested in: