Heads up! We're working hard to be accurate – but these are unusual times, so please always check before heading out.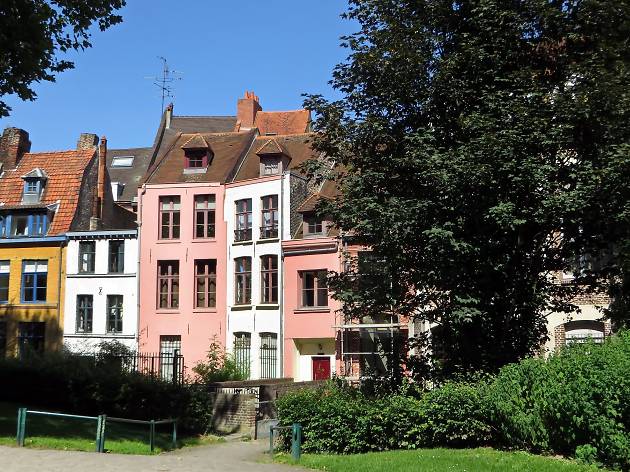 Lille
Where to explore, eat, sleep and go out in Lille, a dynamic former wool town just an hour from Paris
With its gabled brick houses, tall belfries, beer culture and mussels and chips, Lille is a fascinating blend of French and Flemish. But it is also a dynamic city with a young student population, an adventurous year-round cultural scene and plenty of lively bars and estaminets (a bistro-pub crossover). In short, it's an ideal and underrated destination for a day or weekend trip from Paris. Check out our favourite bits.
Central Lille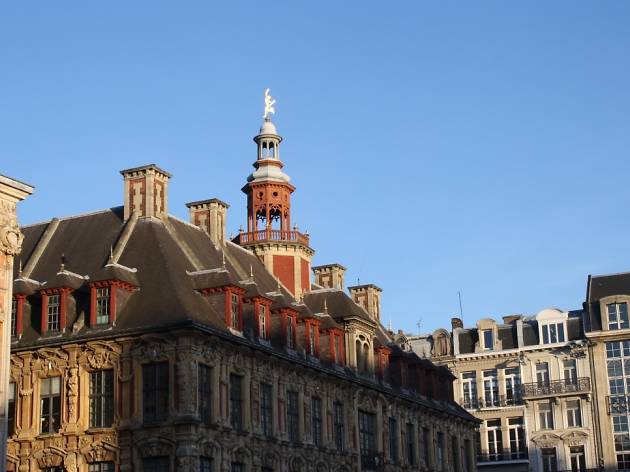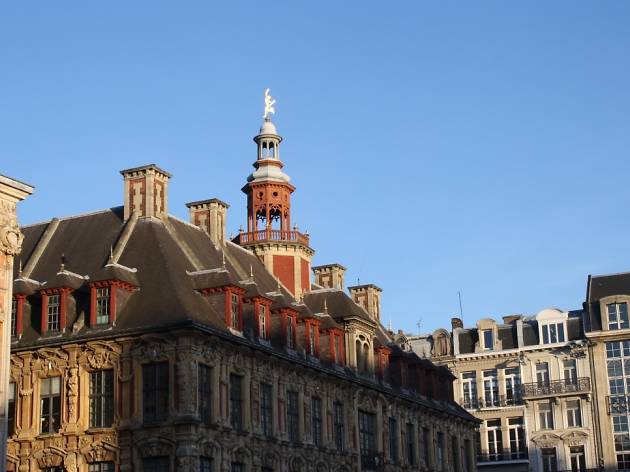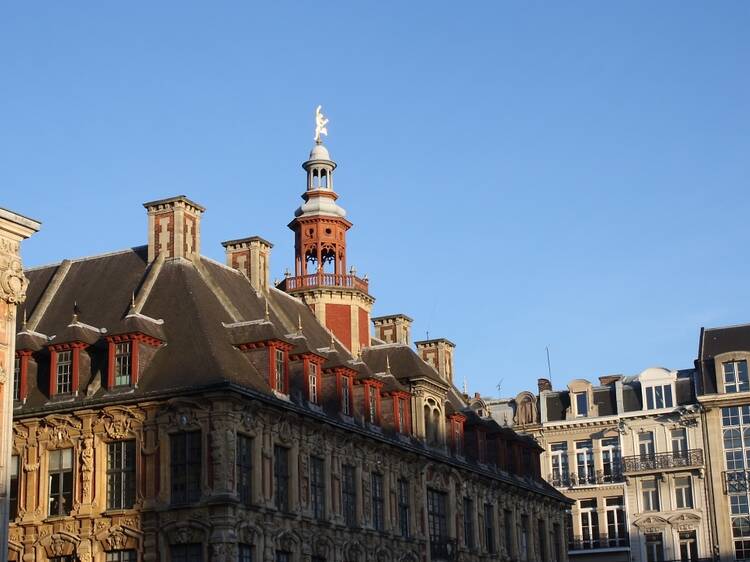 @ Megan Carnegie
In the heart of Lille is the beautiful Grand Place (officially named Place Charles de Gaulle), once the medieval market place and still a popular gathering spot. Its decorative brick houses, ornate Vieille Bourse and pavement brasseries around the fountain of the Déesse – the goddess said to have saved the town when it was besieged by Austria in 1792 – give it an elegant and patrician air. At one end the Grand Garde, now the Théâtre du Nord, once housed the royal guardsmen and bears the sun motif of Louis XIV. Behind the Vieille Bourse, on place du Théâtre, you'll find Lille's belle époque opera house, the neo-vernacular Chambre de Commerce and the Rang de Beauregard, an elegant terrace of tall decorative houses. Architecturally, it feels like you could be in Amsterdam, Cologne or even Berlin. Snake around all the connecting streets to get a proper feel of the place.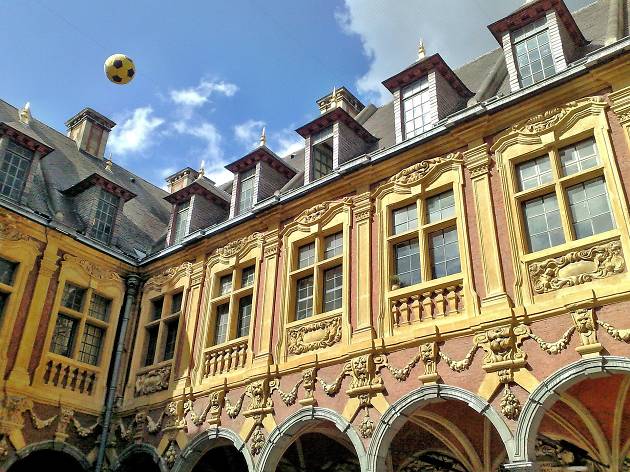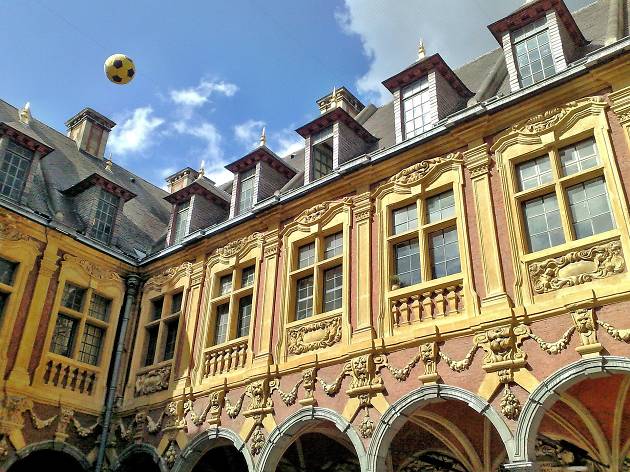 @ Megan Carnegie
Shopping wise, head to the winding Vieux Lille, which gives Paris a total run for its money on the boutique front. Expect all the big hitters: Hermès, Louis Vuitton, Printemps, Maje and Sandro, plus plenty of one-off stops like La Droguerie and Tilt Vintage.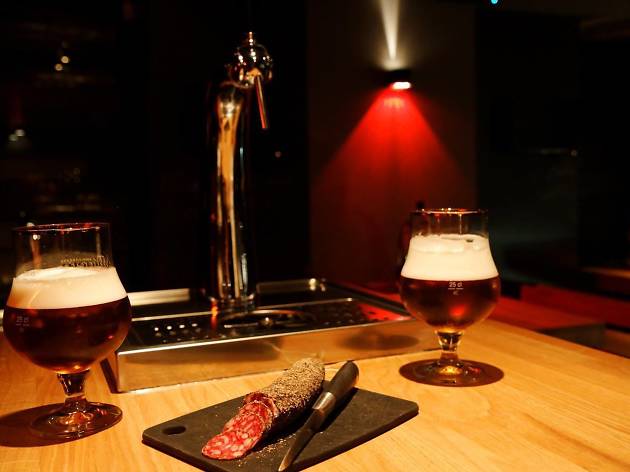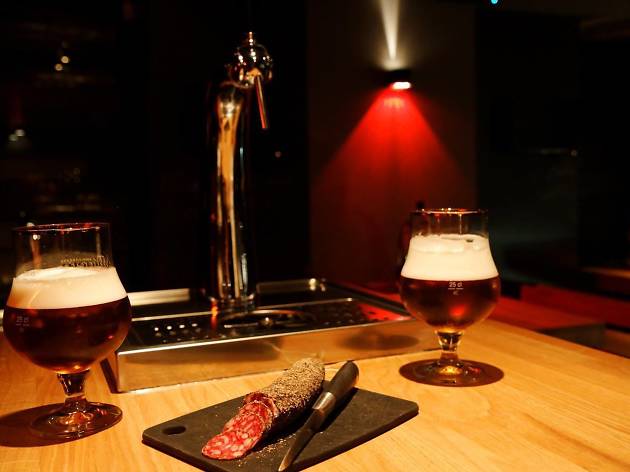 @ Au Fût et à mesure
If you want to hit the town, Rue Royale, rue Thiers and the studenty area around the former covered market on rue de Solférino are good places to check out Lille's bar culture, with many venues staying open late. Beer fans will be in heaven, acres of craft beers and plenty of Belgian brews too from blonde to dark, from hoppy to fruity. Au Fût et à mesure even features beer taps on each table - so you can play barman and serve yourself as you please.
Greater Lille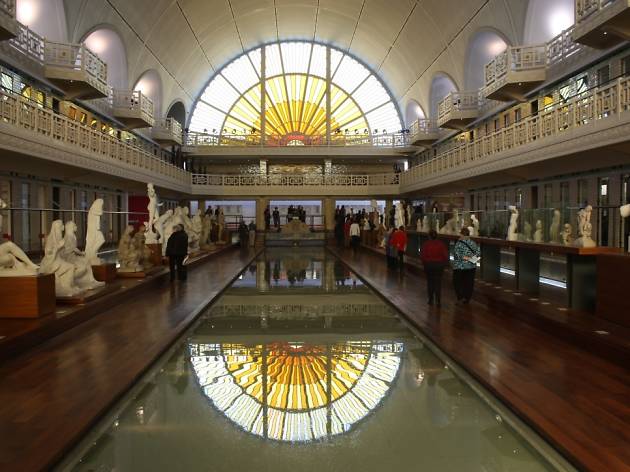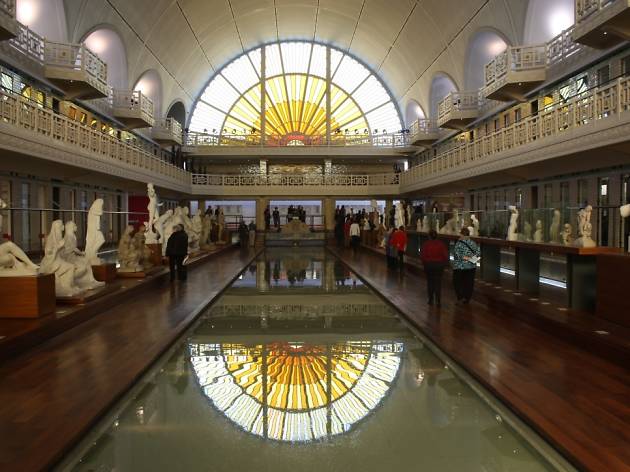 @ Megan Carnegie
On the outskirts of Lille, former industrial textile towns like Roubaix and Tourcoing alternate with smart suburbs, and if you have an afternoon to play with, Roubaix's La Piscine (Musée de l'Art de l'Industrie André Diligent) is a must. The 1920s swimming pool was imaginatively converted into an inspiring museum, with sculptures lined up on either side of the baths beneath a stunning art deco stained glass sunburst. Textiles, drawings and ceramics are displayed in the old changing cubicles. While the building is a major attraction in its own right, there is also a mishmash of worthwhile art from the mid-19th to mid-20th centuries, including Ingres's Angélique, Orientalist paintings, Camille Claudel's sculpture La Petite Châtelaine and Remy Cogghe's The Cockfight. The museum also has a Meert restaurant – perfect for an afternoon sugar fix (and conveniently nothing like the wait at the main boutique in Lille).
Where to eat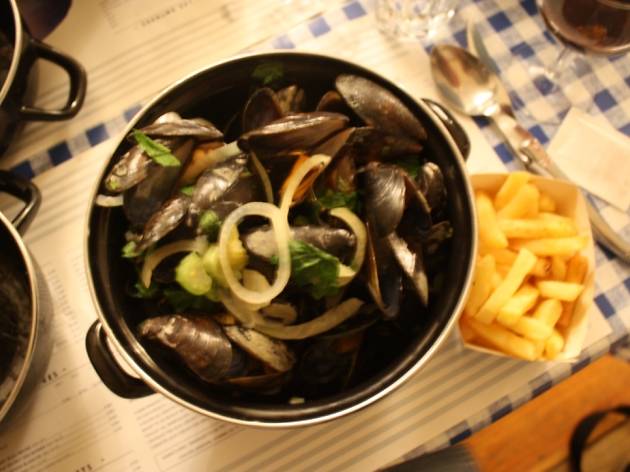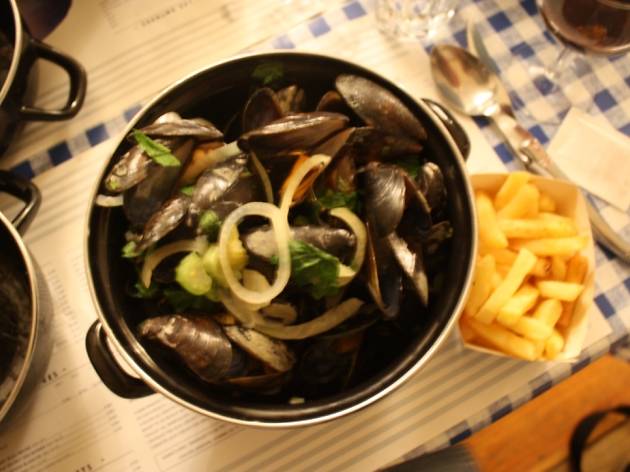 @ Megan Carnegie
Northern cuisine is one of the most underrated in France. Mussels, cooking in beer, houblon (hops) and chicory reflect the dual Franco-Flemish heritage. Typical dishes include carbonnade de boeuf (beef stewed with beer), coq à la bière, waterzoi (fish or chicken cooked with cream and vegetables), rabbit with prunes and the unpronounceable potjevleesch (a layered meat and vegetable terrine), plus excellent fish and shellfish from the nearby ports of Boulognesur-Mer and Dunkerque. Pungent maroilles cheese – not as strong as its smell would have you believe – gets into all sorts of things, from savoury tarts to sauces.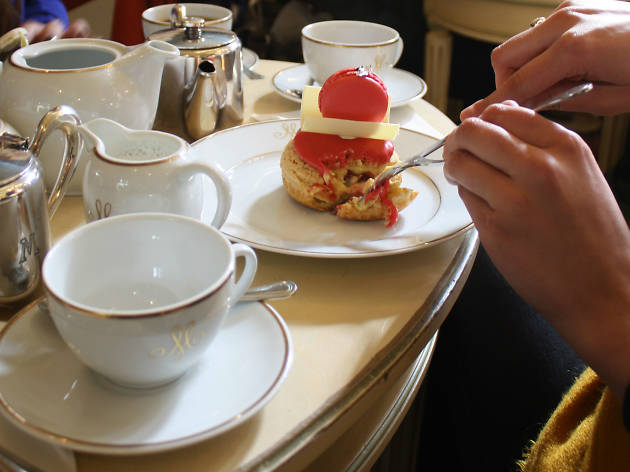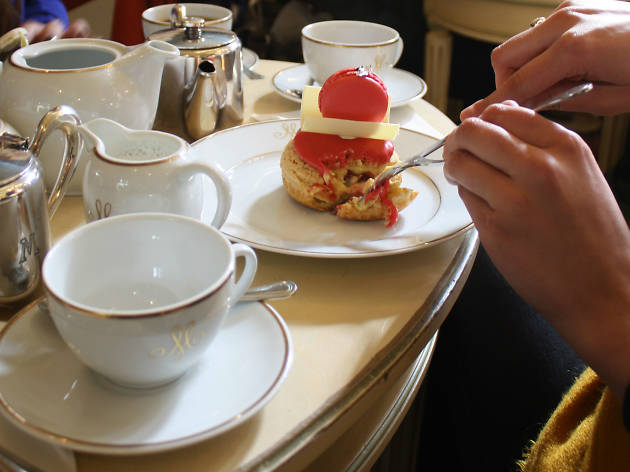 @ Megan Carnegie
If you only eat one thing, head to vintage pâtissier and chocolatier Meert for its famous gauffres fourrés, waffles stuffed with vanilla cream, although others also rave about the stripy tigrés and bitter chocolate tart. An elegant tearoom at the rear serves fullscale meals at lunchtime, and tea and cakes all afternoon. Estaminet Chez la Vieille is a thriving example of the estaminet revival: exposed bricks, tightly packed tables, a collection of old advertising plaques and prints, bar games and miscellaneous bric-a-brac. Hearty traditional regional specialities include leek tart and chicken with maroilles cheese, preferably accompanied by one of the wide choice of beers.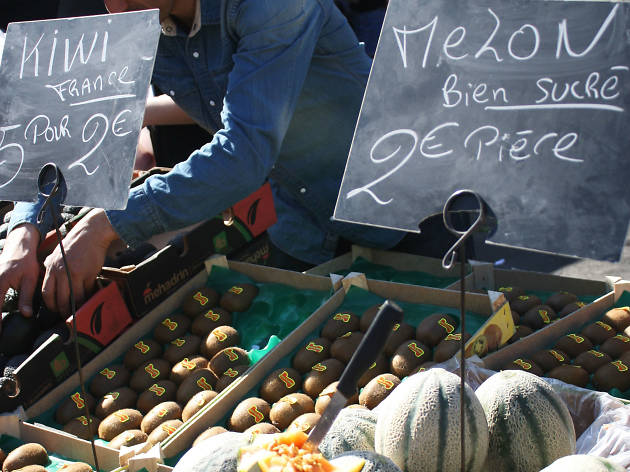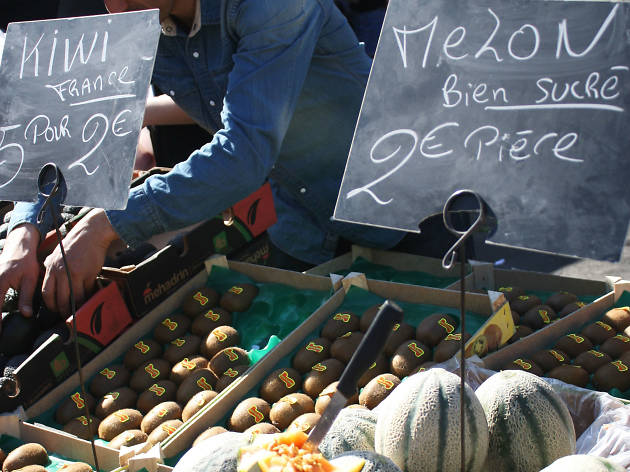 @ Megan Carnegie
Be warned though, there is very little by way of restaurants open on Sundays. Instead pick up a picnic from the oh-so-french Marché du Concert (Place du Concert) or the sprawling Marché de Wazemmes. It's actually one of the biggest in French, and sells food, flowers, fabrics and exotic products.
Where to stay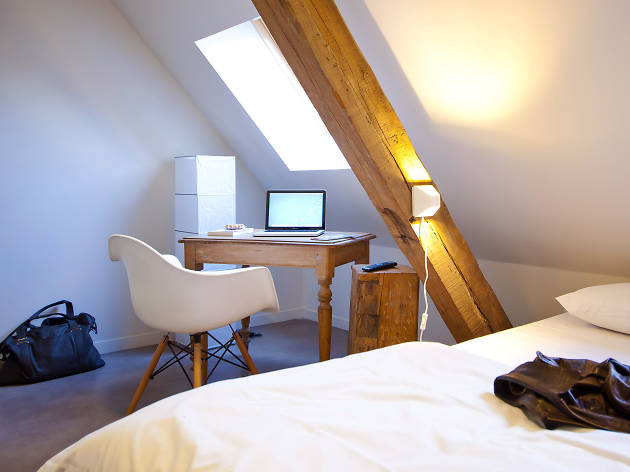 @ Hostel Gastama
You thought hostels involved lots of shrieking teenagers and a cramped, clammy bar? Think again. Hostel Gastama is more of a boutique hotel - with dorms. Set on a charming cobbled street in Vieux Lille, the hostel's industrial design combined with its recycled furniture makes for an inviting and easy-going atmosphere. Dorms are clean and filled with light, with plenty of storage, including lockable rolling drawers under each bunk bed (starting at €26 for groups of three, four, six or eight). This also the perfect spot for couples, with double attic rooms starting at €90. The cherry on the cake? It has one of the best hostel bars outside of Paris. With a staggering selection of different beers from Northern France, Belgium, UK and USA, it draws in locals and guests alike for rowdy nights (although you wouldn't tell a thing if you were tucked up for an early night). Find out more here.
How to get there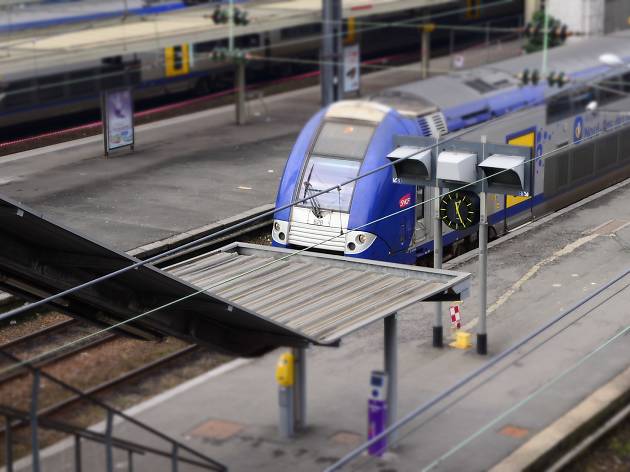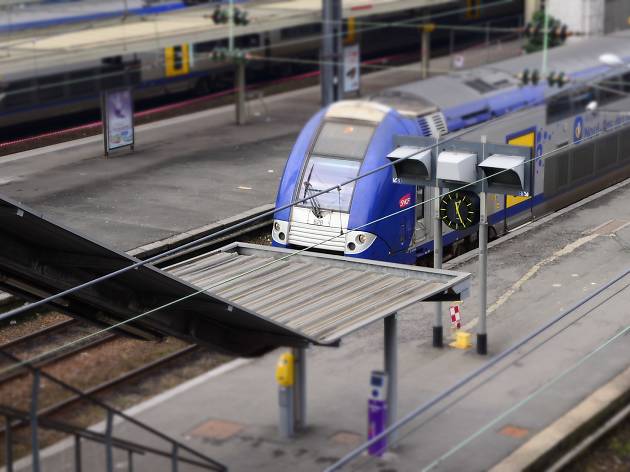 Hop on the hour-long train from Gare du Nord and book as far in advance as possible to get the best prices. Make sure to check your return ticket carefully, trains leave from either Lille-Flandres or Lille-Europe, which are 400m apart.
For a cheaper option, take the three-hour bus from Paris Bercy to Lille Europe.