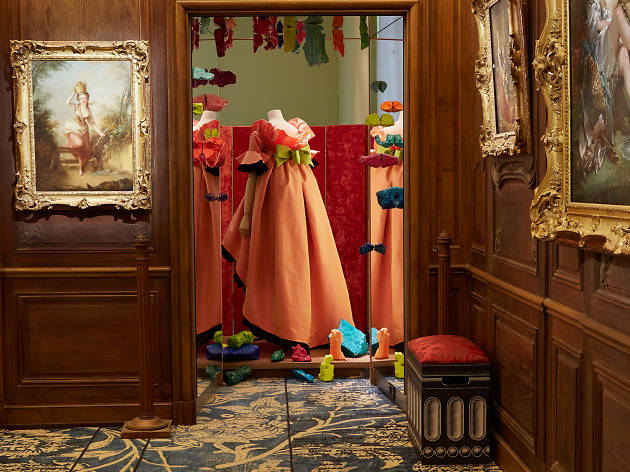 1/12
Vue du musée Cognacq-Jay dans le cadre de la carte blanche à Christian Lacroix, automne 2014 / Photo : © Raphaël Chipault & Benjamin Soligny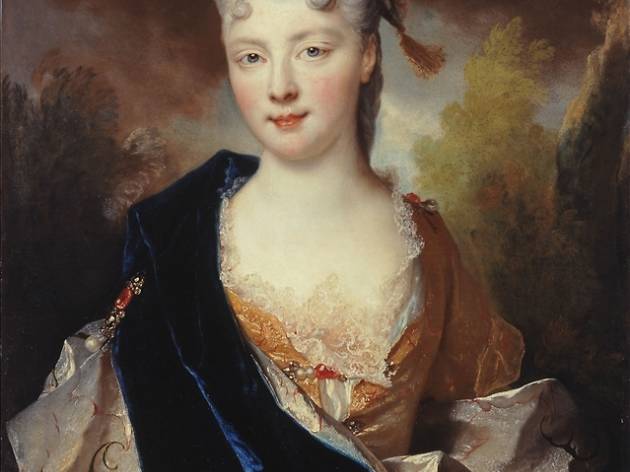 2/12
Nicolas de Largillière, 'Portrait présumé de Madame la duchesse de Beaufort', 1714 / © Musée Cognacq-Jay / Roger-Viollet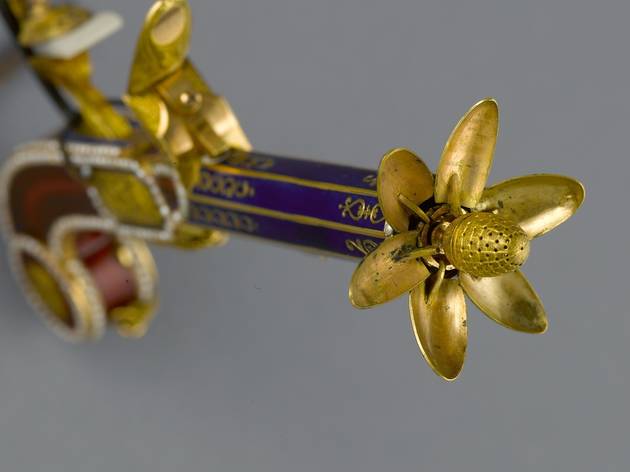 3/12
Anonyme, 'Pistolet à parfum', c. 1790 / © Musée Cognacq-Jay / Roger-Viollet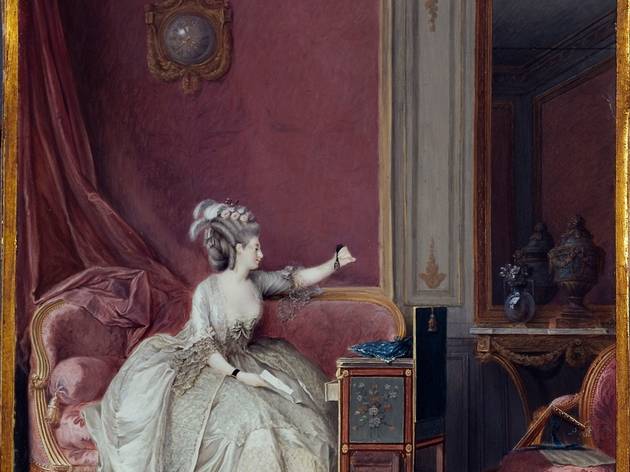 4/12
Niclas Lafrensen, dit Nicolas Lavreince, 'La Consolation de l'absence', c. 1785-1790 / © Musée Cognacq-Jay / Roger-Viollet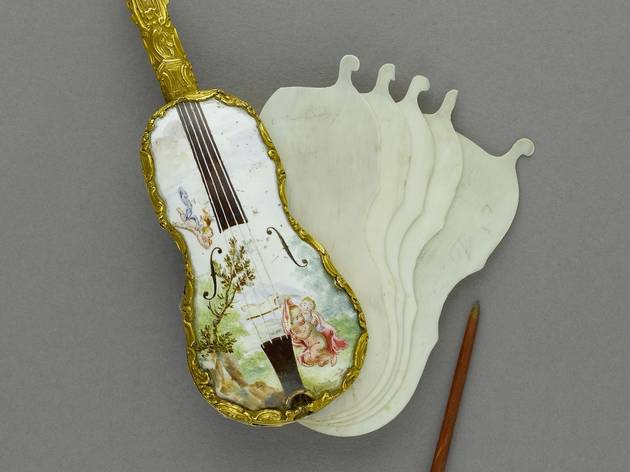 5/12
Anonyme, 'Carnets de bal en forme de violons', c. 1750 / © Carole Rabourdin / Musée Cognacq-Jay / Roger-Viollet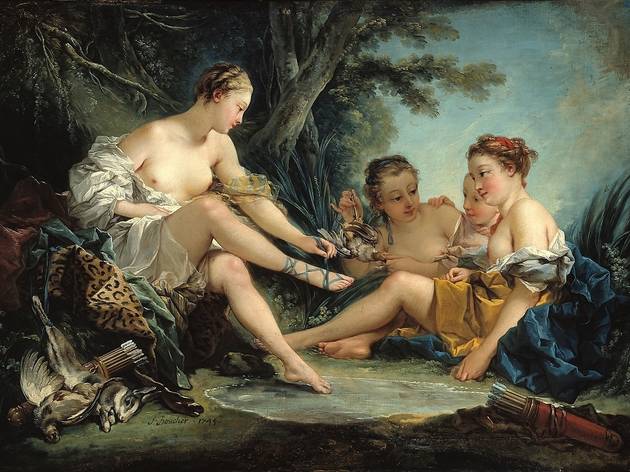 6/12
François Boucher, 'Le Retour de chasse de Diane', 1745 / © Musée Cognacq-Jay / Roger-Viollet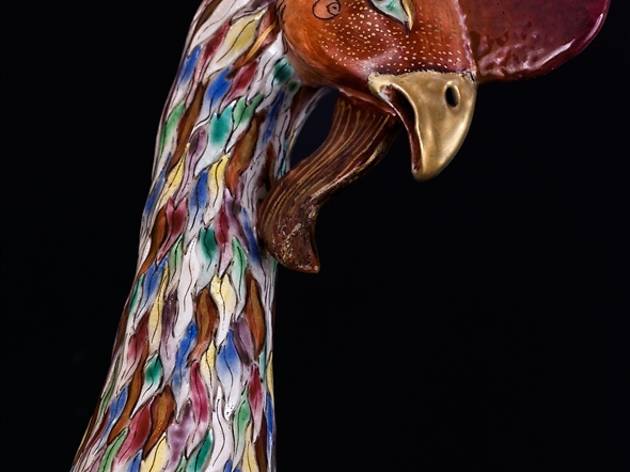 7/12
'Phénix sur un rocher', Dynastie des Qing, règne de Qianlong (1736-1796), c. 1750 / © Eric Emo / Musée Cognacq-Jay / Roger-Viollet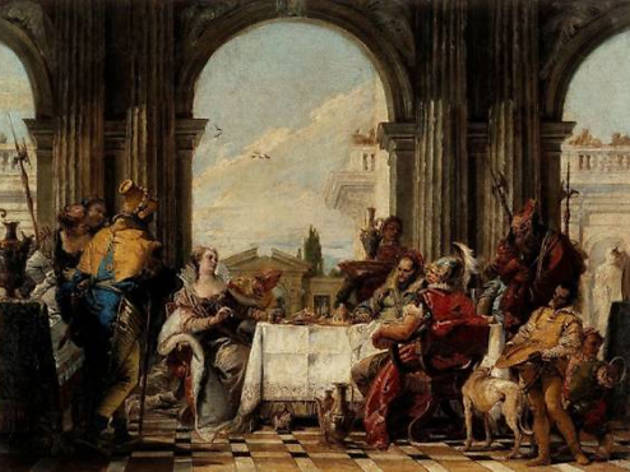 8/12
Giambattista Tiepolo, 'Le Banquet de Cléopâtre', c. 1742-43 / © Philippe Ladet / Musée Cognacq-Jay / Roger-Viollet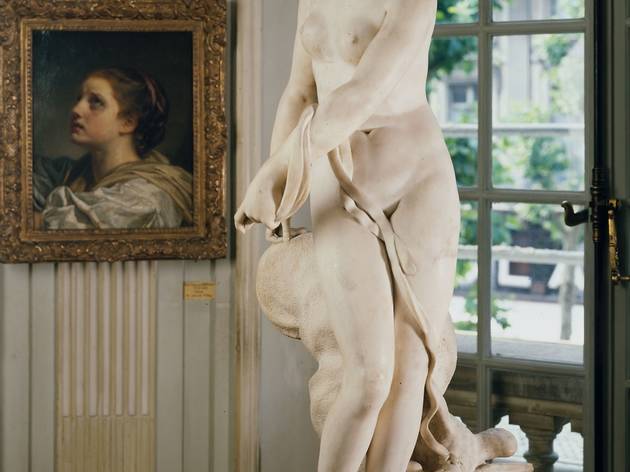 9/12
François-Marie Poncet, 'Vénus', 1778 / © Stéphane Piera / Musée Cognacq-Jay / Roger-Viollet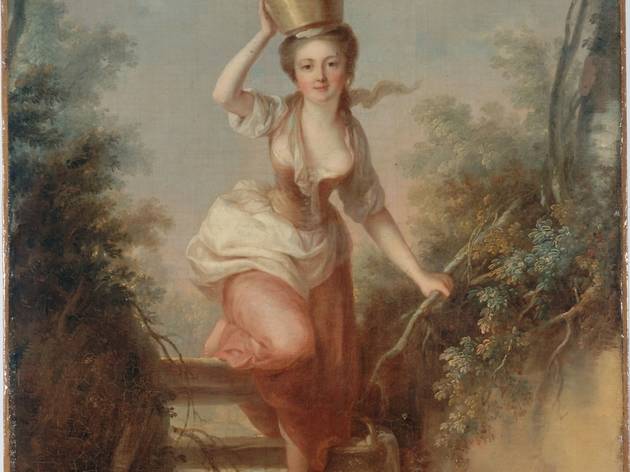 10/12
Jean-Baptiste Huet, 'La Laitière', 1769 / © Musée Cognacq-Jay / Roger-Viollet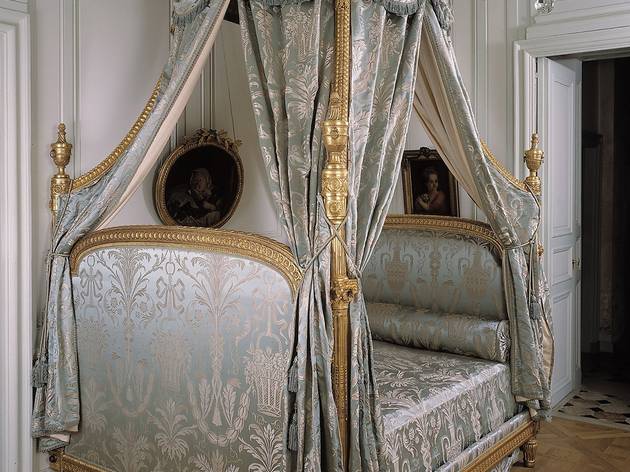 11/12
Attribué à Georges Jacob, 'Lit à la Polonaise', c. 1785 / © Musée Cognacq-Jay / Roger-Viollet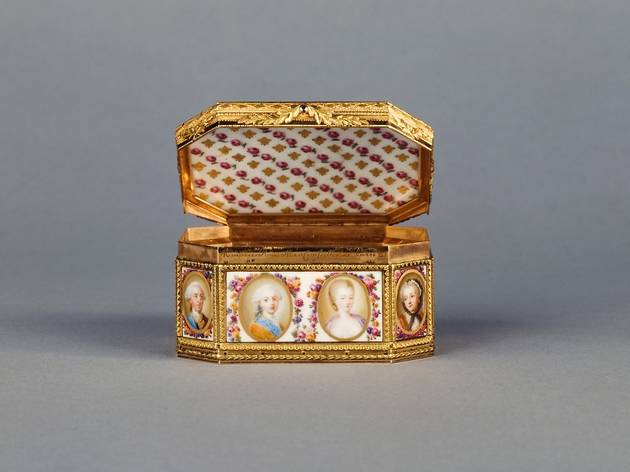 12/12
Paul-Nicolas Ménière, 'Tabatière ornée des portraits de la famille royale', 1775 / © Carole Rabourdin / Musée Cognacq-Jay / Roger-Viollet
This cosy museum houses a collection put together in the early 1900s by La Samaritaine founder Ernest Cognacq and his wife Marie-Louise Jay. They stuck mainly to 18th-century French works, focusing on rococo artists such as Watteau, Fragonard, Boucher, Greuze and pastellist Quentin de la Tour, though some English artists (Reynolds, Romney, Lawrence) and Dutch and Flemish names (an early Rembrandt, Ruysdael, Rubens), plus Canalettos and Guardis, have managed to slip in. Pictures are displayed in panelled rooms with furniture, porcelain, tapestries and sculpture of the same period.

The museum was fully renovated in 2015, with input from the fashion designer Christian Lacroix.
Venue name:
Musée Cognacq-Jay
Address:
Hôtel Donon
8 rue Elzévir
3e
Paris


Opening hours:
10am-6pm Tue-Sun
Transport:
Métro: Saint-Paul
Price:
Permanent collection free - Prices for temporary exhibitions vary
Do you own this business?
Sérénissime! Venise en fête, de Tiepolo à Guardi

Where? Musée Cognacq-Jay, 8 rue Elzevir, Paris 3rd When? February 25-June 25 2017 Set in parallel with the Carnival of Venice 2017, the floating city's biggest party has been born again in Paris, illustrated by a collection of around 60 works from masters...

Painting

Until Sunday June 25 2017