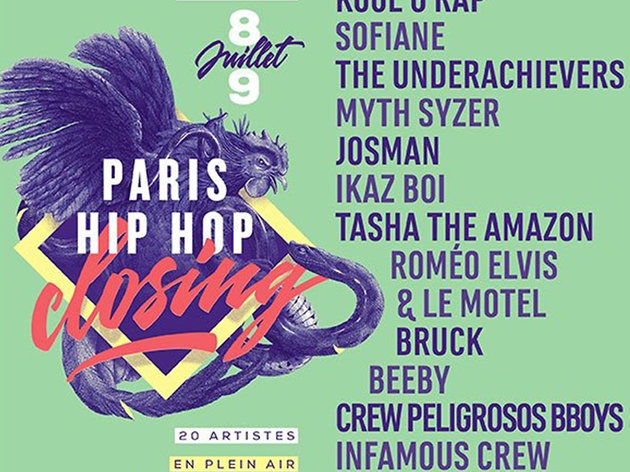 Paris Hip Hop Festival 2017
Paris's greatest celebration of hip hop and urban music returns, June 24-July 9 2017
When? June 24-July 9 2017
What? Classic and cutting edge new hip hop and urban acts.
Where? Venues across Paris.

Given that the Paris Hip Hop Festival's done nothing but grow since its inauguration in 2005, it's hardly a surprise that the 2017 event is shaping up to be the best yet – and now includes an 'OFF' programme of unofficial but affiliated gigs and events. On the star lineup, look out for the likes of Cut Killer, Kool G Rap and Sofiane – but the festival isn't just about music. Past years have also seen dance shows and dance-offs, exhibitions, film screenings, open-air block parties, street art and graffiti jams.
For the full programme and to buy tickets, click here.
See more Paris music festivals
It might not quite have the international clout of London or Berlin, but Paris is no musical slouch: from the legendary jazz clubs to the thriving independent and underground music scenes, plus some seriously sharp record stores, there's everything here for the connoisseur...