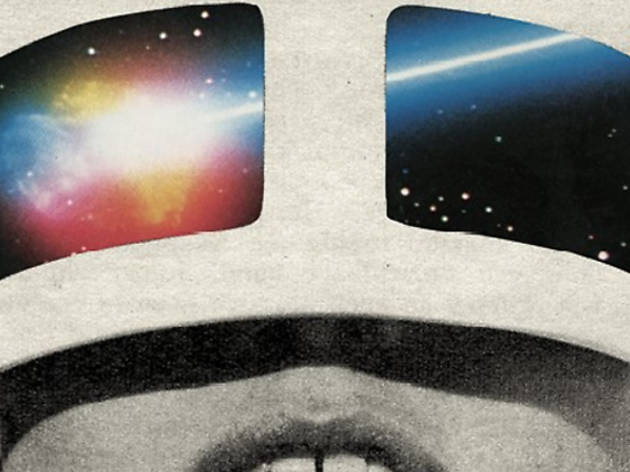 Villette Sonique
The epic rock and electro music festival returns to Parc de la Villette, May 25-May 31, 2017
When? May 25-31, 2017
What? Festival Villette Sonique
Where? Parc de la Villette, 19th.
For the last ten years, the Villette Sonique festival has brought the Parc de la Villette to life every spring, and since the renovations of the Grande Halle, it's become an unmissable rock and electro event for music-mad Parisians. As ever, the festival's trump card is its generous programme of free open-air gigs in the park, which take place on the Saturday and Sunday afternoons.
Thursday May 25:
Le Trabendo at 7.30pm: Keiji Haino & Merzbow & Balázs Pándi + Afrirampo + Puce Mary
Friday May 26:
Grande-Halle de la Villette at 7pm: Royal Trux + Group Doueh & Cheveu + Uranium Club + Bernardino Femminielli
Saturday May 27:
- Cité de la Musique / Philharmonie 2 at 8:30pm: Annette Peacock + OOIOO
- WIP from 10:30pm-6am : Red Bull Music Academy presents: Cabaret_sin~ avec Collectif_Sin : Flavien Berger • Quentin Caille • Gaspar Claus • Maya De Mondragon • Erwan Evin Juliette Gelli • Robin Lachenal • Guillaume Lantonnet • Cecile Lechevallier • Lis Thibault • Tristan Vallet
Sunday May 28:
Grande-Halle de la Villette from 8pm: Einstürzende Neubauten + Jenny Hval
Wednesday May 31:
Cabaret Sauvage at 19h30: The Make Up + The Blind Shake
Saturday May 27 and Sunday May 28:
Parc de la Villette free access from 2pm: Princess Nokia + Randomer + Marie Davidson + Doomsday Student + Mandolin Sister + The Goon Sax Pizza Noise Mafia + Deena Abdelwahed + Volition Immanent + Mdou Moctar
For more information, check the official website.
It might not quite have the international clout of London or Berlin, but Paris is no musical slouch: from the legendary jazz clubs to the thriving independent and underground music scenes, plus some seriously sharp record stores, there's everything here for the connoisseur...
See more Paris music festivals