We Love Green 2016
Summon your flower power for the two-day eco-friendly rock festival in the Bois de Vincennes, June 4-5 2016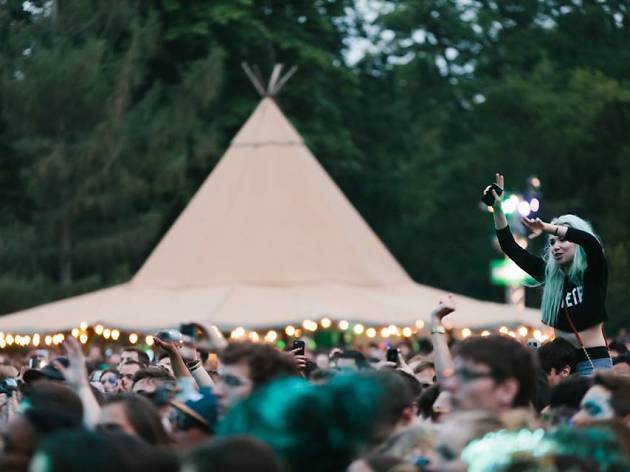 When? June 4-5 2016.
What? An eco-friendly rock festival with an impressive line-up of international artists.
Where? Bois de Vincennes
You'll need to summon every ounce of your flower power for this two-day rock festival in the fields. Since 2011, We Love Green has rented out the Parc de Bagatelle for an annual two-day jamboree that places equal emphasis on musical quality and eco credentials. This year, they'll be doing the same but in the Bois de Vincennes, on the eastern side of the Périph. As ever, the bins will be recyclable, the stages built from 100% natural material and the site dotted with the stands of tree-hugging NGOs, while the summery setting means that the beautiful young partiers can recharge their rave juice by basking in the sun. Tacky merchandising is replaced with organic food and wine stalls, and kids are catered for with a range of games and workshops. It's a far cry from the can-strewn mudbaths of Glastonbury.

The programme's gone from strength to strength since the inaugural festival five years ago, and the 2016 edition looks set to be the strongest yet, with headline performances from PJ Harvey and LCD Soundsystem, both making long-awaited comebacks to the international festival circuit. Also playing are French rappers of the moment PNL, legendary French Touch pioneers AIR, Kanye's go-to beatmaker Hudson Mohawke, British electro-poppers Hot Chip, cutting-edge R&B singer Kelela, and cerebral DJ Floating Points (playing one of his acclaimed jazz-infused live sets).

Check the website for more information, including full line-up information and ticket prices.