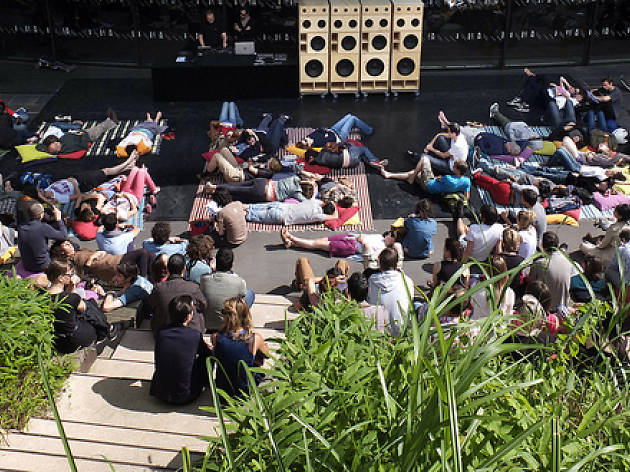 Les Siestes Electroniques
Catch some boundary-pushing DJ sets in the balmy surroundings of the Musée du Quai Branly gardens, every Sunday from July 8-9 2017
When? July 8-9 2017
What? Alternative summer festival incorporating world music archives.
Where? The Musée du Quai Branly.

Inaugurated in Toulouse and a regular fixture of the Parisian summer schedule since 2011, Les Siestes Electroniques – 'Electronic naps' – is far from the torpid affair that its name suggests. The concept is simple, yet strikingly fresh: upcoming DJ talent eschews the big summer hits in favour of sets that draw on the audio archives of the Musée du Quai Branly – in whose leafy gardens the festival is set. The result is an innovative programme of world music-inspired electro, carefully curated to shake your mind as well as move your feet. Oh yeah, and it's all free. One of the lesser-known gems of the festival scene.

For more information, including a full lineup, check out the official website.
It might not quite have the international clout of London or Berlin, but Paris is no musical slouch: from the legendary jazz clubs to the thriving independent and underground music scenes, plus some seriously sharp record stores, there's everything here for the connoisseur...