Heads up! We're working hard to be accurate – but these are unusual times, so please always check before heading out.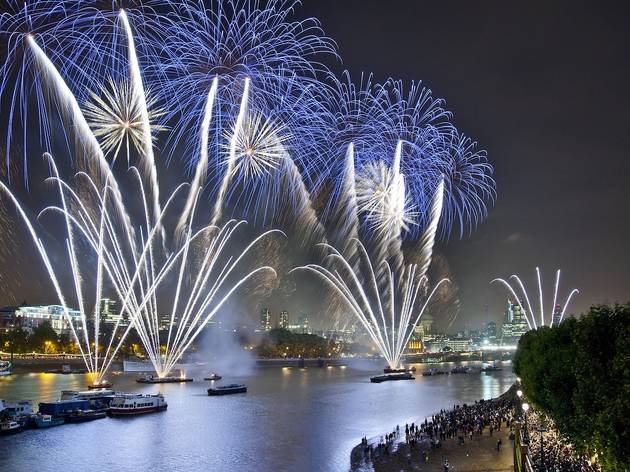 1/11
Ever wondered what it would be like to spend New Year's Eve somewhere other than singing 'Auld Lang Syne' with a bunch of lathered strangers in your local? Here's how some of the world's major cities welcome in the New Year...Click on the arrows above to see how countries around the world celebrate New Year's Eve. Photo credit: Peter Kindersley  
2/11
Take to the streets (and bars, many of which only open at midnight) to celebrate. This year's countdown to 2013 will take place in a large grassy square, in front of the Rijksmuseum on Museumplein. The best areas to visit are Nieuwmarkt and Dam Square; the latter often stages a big council-sponsored concert, with Dutch acts and DJs to help keep things moving. Happy New Year! Gelukkig Nieuwjaar!Photo credit m-gem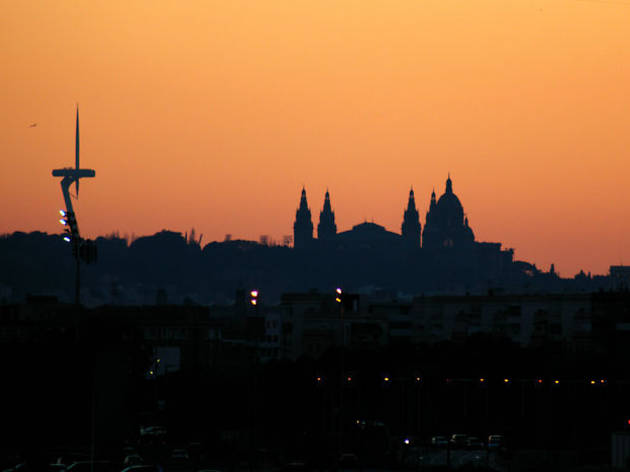 3/11
In Spain, New Year's Eve tends to be a time for family dinners, with most people emerging to party after midnight, but there is always a group of revellers to be found in Plaça Catalunya. The drill is to wear red underwear for luck in the coming year, and to eat 12 grapes, one for each chime of the clock, at midnight. It's harder than you'd think, and tinned, pre-peeled versions are available. During the day, look out for L'Home dels Nassos, the man who has as many noses as days the year has left (it being the last day, the sly old fox has only one) who parades and throws sweets to the children. Happy New Year! Bon any!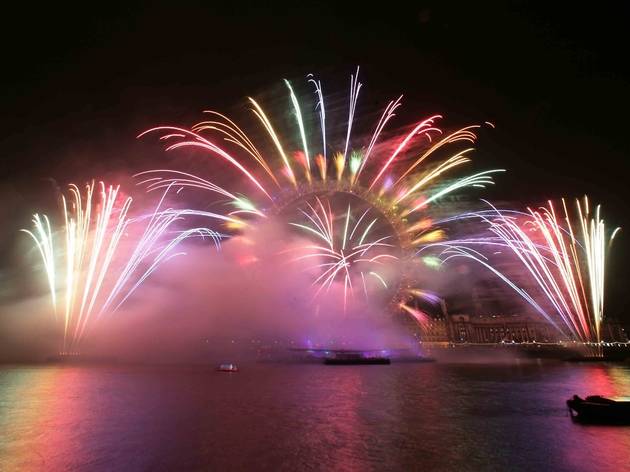 4/11
If you want spectacle, then London's South Bank is the place for you. The official New Year firework display from The London Eye and barges in the Thames is certain to be a spectacular show against a stunning backdrop. Don't leave it too late or you may find yourself being turned away. Good viewing spots are limited (designated viewing areas along the Thames fill up by around 9pm). Don't make for the London Eye – the immediate area is cordoned off as a fall-out zone – and note that road closures in the area will start early in the evening. The prime vantage points are the Victoria Embankment, north of the Thames, and the bridges (Waterloo, Westminster and the eastern Jubilee footbridge; the Millennium Bridge has only a partial view of the Eye). Happy New Year!Photo credit James O'Jenkins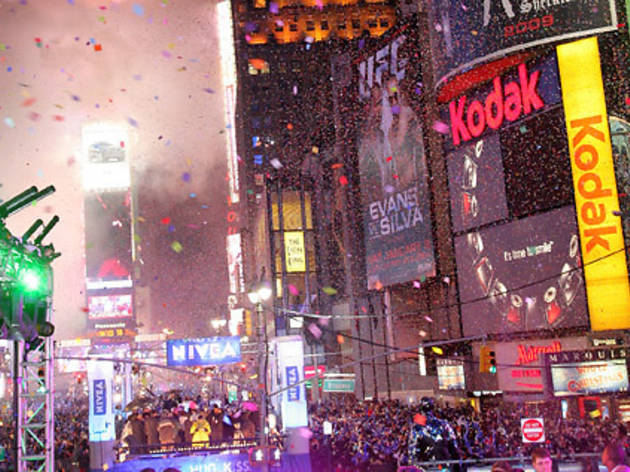 5/11
Since 1907, a sparkly sphere has been lowered in Times Square, and even though the rest of the America has adopted the tradition, New York can still lay proud claim to it. Last year's event boasted performances from Justin Bieber and Lady Gaga. At a minute to midnight, the geodesic sphere (11,875 pounds, 12 feet across and covered with 2,688 Waterford crystal triangles and 32, 256 LEDs) will begin its 70-foot drop, before confetti is released into the city sky. Arrive by 2pm and be prepared to stay put: The main area (from 42nd Street to 47th Street) is usually packed by 3pm, and the rest fills up before 11pm. There's also a limited amount of public restrooms in the area, and leaving to grab some food nearby means giving up your spot. Having said that, this is really the best kind of holiday masochism: You haven't really celebrated until you've frozen your ass off and lost your voice screaming while that ball drops above you. Happy New Year!Photo credit Monika Graff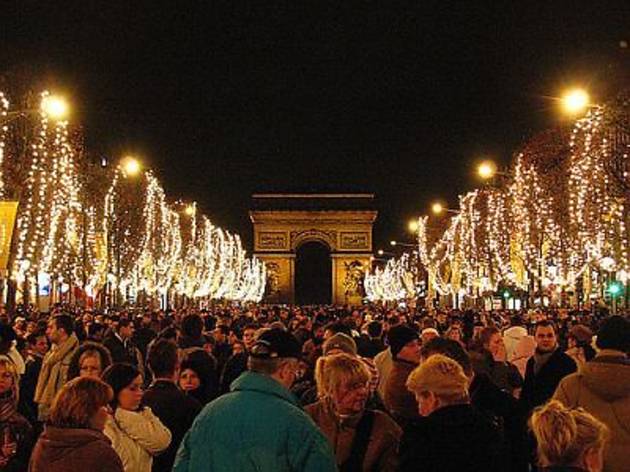 6/11
Parisians tend to head home on New Year's Eve for dinner with friends or family, but for general drinking and partying there's always a good time to be had on the Rue Oberkampf (try Bric à Brac or Le 114). For the classic/cheesy celebration on the Champs Elyseés, arrive early to get your place among the 300,000 or so people who flood the famous avenue – then once you've raised your glass to the new year at midnight, head off quickly to avoid the excesses of drunken revellers. Choose instead the once seedy, now trendy quarter Pigalle, where in between the neon lights and come-hither club entrances are plenty of down to earth clubs and bars that will keep things rocking until dawn.Happy New Year! Bonne année! Photo credit Oliver Knight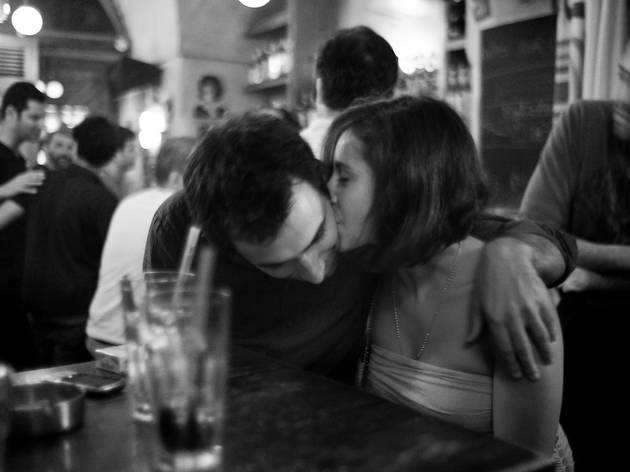 7/11
Depending on where else you are in Beirut on New Year's Eve, you'll witness gargantuan firework displays, heaving nightclubs, Orthodox Christian neighbourhoods ringing to the sounds of festive smashing china, or celebratory gunfire. The city's hub on the last night of the year is Nejmeh Square or Place de l'Etoile in the gleaming, glittering Downtown area; a six-pointed star of pedestrianised streets that meet around an iconic 1930s clock tower outside the houses of parliament. Well-lubricated with booze and whirled about with fragrant smoke from multiple arguileh cafés, you can expect happy crowds from all over the world celebrating together in an easy-going street party. At midnight, a huge firework display goes up from the neighbouring Port of Beirut; if that isn't enough, head next to nearby party avenue Gemmayzeh, and a laid-back bar like Torino or EM Chill that won't stiff you for the entrance fee.Happy New Year! Kil sana wa enta bi kheir! Bonne année! Photo credit andreaffm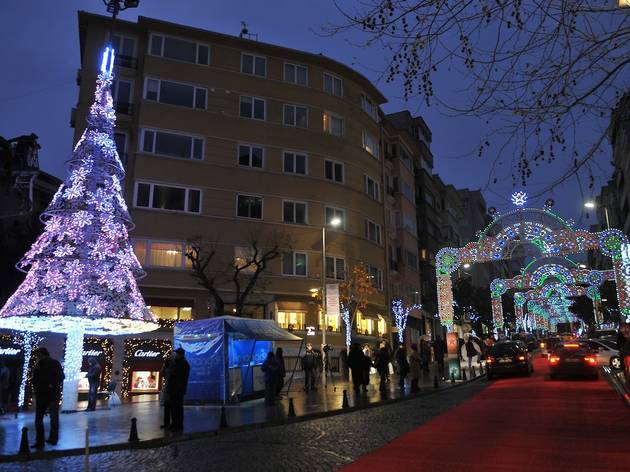 8/11
In Turkish culture, Yeni Yıl (New Year's Eve) is a day traditionally spent at home with family. In recent years, however, people in Istanbul are taking to the streets – particularly Taksim Square and Bağdat Caddesi – turning the night into a citywide street celebration. Time Out's pick for the best place to ring in 2013 is the swanky neighbourhood of Nişantaşı. You can choose from the slew of venues offering rather expensive NYE dinner-and-entertainment packages, but better to grab your champagne and watch the fireworks on the main avenue, Abdi İpekçi Caddesi. A more low-key street celebration awaits you right underneath the Galata Tower, where you can party with young locals and expats. For a truly local experience, visit Burgazada, the third largest of the Princes' Islands, and partake in the bonfire parties around the pier. Happy New Year! Mutlu yıllar! Photo credit Time Out Istanbul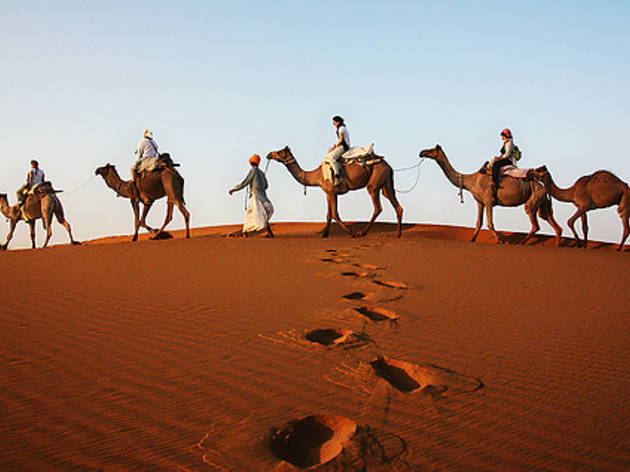 9/11
Since the UAE capital isn't the drinking-in-the-streets type (and with prison time as a deterrent, it's hardly surprising), you're best off ringing in the new year in the sandy outskirts. Tour company Emirates Adventures operates a New Year's Eve desert safari, which takes revellers out to a traditional bedouin encampment complete with barbecue buffet, belly dancers and an alcohol bar. There's also the opportunity to ride a camel or, for faster thrills, quad bikes, with a dazzling canopy of stars virtually guaranteed come midnight.Happy new year! Kul am wa antum bikhair!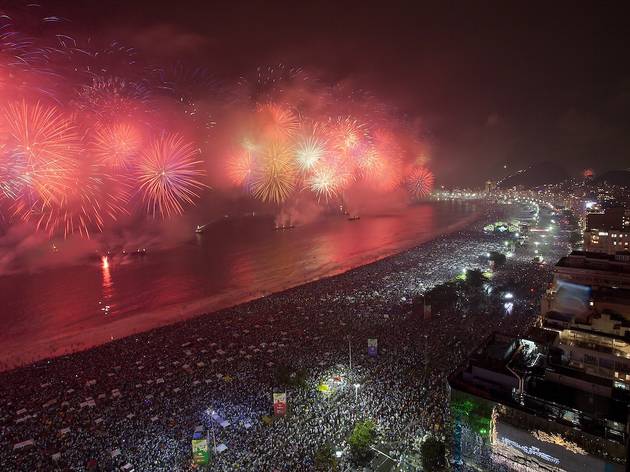 10/11
The city may be awash with parties in iconic spots like Sugarloaf Mountain and the Lagoa, but there is only one place for the Rio New Year debutante: Copacabana Beach. The kiosks lining the sand offer expensive, all-you-can-drink tickets (and some of the best seats in the house), or grab a caipirinha from the street, meld in with the two million-odd people dressed in white (peace), yellow (prosperity) or red (take a lucky guess, this is Rio) filling the beach from late-afternoon and wait for the show. The musical line up is always a fairly well-guarded secret until closer to the day, but expect a big Brazilian star, Carnival samba school and an international DJ to grace the stage, whilst midnight's 15-minute firework display fired from barges out at sea is never short of spectacular. Oh, and it invariably rains, but nobody seems to care. Happy New Year! Feliz ano novo! Photo credit Marizilda Cruppe-Ascom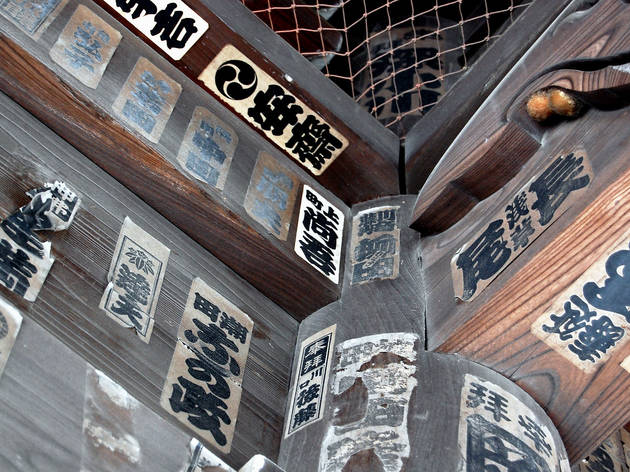 11/11
Japan celebrates New Year the way Westerners do Christmas: at home. In the run-up to December 31, many Tokyo residents leave the capital to return to their families, where tradition dictates that they spend the evening watching NHK's Kohaku, a marathon TV show in which J-pop stars reprise the year's most nauseating hit singles. If you're wanting to hit the town, there's still plenty to do, and it's the one day of the year when the public transport keeps running all night long. The best place to be for the countdown itself is probably at Shibuya crossing, which turns into a writhing mass of humanity at midnight. Afterwards, you could head to a local club like Womb or Sound Museum Vision, or else go and join the queues at Meiji Shrine for the all-important ritual of hatsumode, the first shrine visit of the year.Happy New Year! Akemashite omedetou!
New Year's Eve around the world
Celebrate midnight like a local in the world's best cities with Time Out
Visit Time Out cities around the world...