All upcoming gigs
Time Out's complete listings for the city's upcoming gigs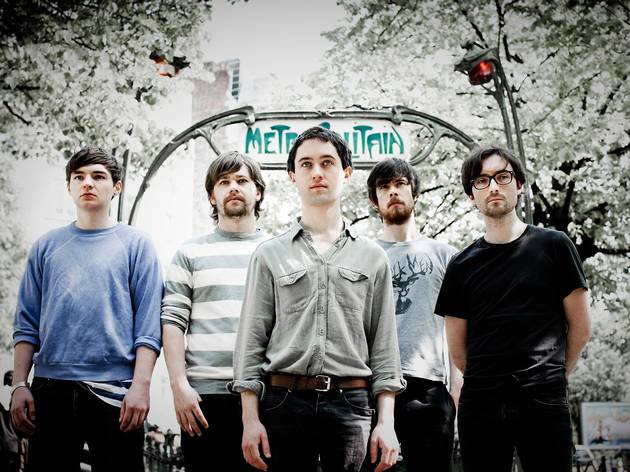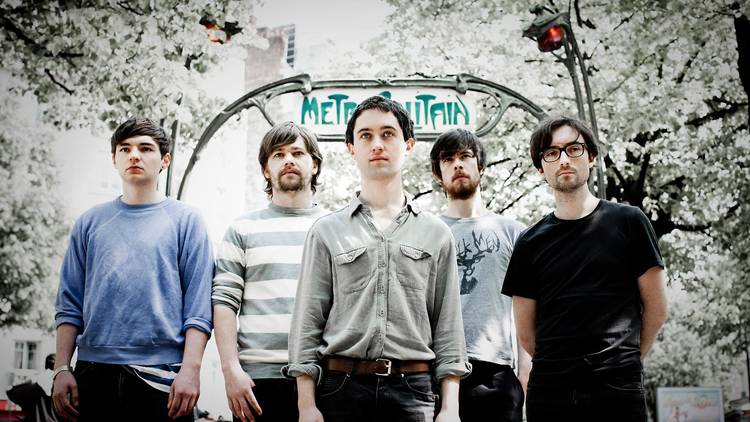 Our complete calendar of gigs in Paris lets you know who's playing, when and where for the coming weeks. Check out our regularly updated gigs in Paris listings for festivals and clubbing as well as live pop, rock, funk, jazz, world, techno and more.
If you haven't taken a holiday to the Caribbean island off Cuba, then pack your bags and get to Porte de Pantin. The Philharmonie de Paris welcomes you to their exhibition which has the allures of the Jamaican island, a nurturing mother who laid the foundations to many modern compositions. From its colonised past, with the painful and vindictive rhythm of the Kumina, to care-free but rebellious sounds of reggae. Heritage, sharing and remixing When looking at Jamaica's journey, we need to understand the evolution of the different styles that have come from the island. With vinyl records from Bob Marley, Daddy Shark, Chiney Man, and Baba, and the creation of their own local instruments, such as the nyabinghi and more recently saxophone. Curiosities have also emerged from this history, the iconic guitar shaped like a M16 rifle belonging to Peter Tosh from the Wailers. And of course Leasho Johnson's 'Back-a-road', a tank of speakers pumping out bass. Dash to the Tropics? 'Jamaica Jamaica!' is not all about the emblematic figure of Bob Marley being the centre of attention. But rather to embrace everything that is less known about Jamaican culture which is not reduced to reggae. In a rudimentary immersion to the Rastafarian philosophy, embodied by the "black Christ" Hailé Sélassie and his disciple Marcus Garvey, meeting the first generations of dancehall DJs. 'Jamaica Jamaica!' is independent from all clichés of the genre. One thing negative is that the venue is a little dar
Read more
The statuesque, Mozambican-born Portuguese fadista returns to London. Her heart-wrenching mixture of fado, flamenco and jazz has won her several Latin Grammy nominations and legions of fans worldwide, but her latest album, 'Fado Tradicional', strips away everything but her intensely dramatic voice and a pared down guitar trio.
Book now
Read more
Any '90s alt rock band worth their salt can muster bone-crushing riffs and angst-dripping vocals, but Californian five-piece Deftones are also masters of complex and unexpectedly subtle songcraft and dreamy ambient interludes. After postponing this concert in the aftermath of the Parisian terrorist attacks – where members of the band were caught up in the shooting at the Bataclan, they're back to present a live show that's probably best compared to Operation Rolling Thunder. New material will definitely make an appearance.
Book now
Read more
The return of mid-'90s Irish folksy grunge-lite melodic pop-rockers, featuring frontwoman Dolores O'Riordan's amusingly inept lyricism. Expect them to wheel out 'Zombie', 'Linger', 'Ode to My Family', etc. for a hitherto unrealised audience of people who still care. 
Book now
Read more
Having conquered the world and its radio airwaves with his big beat antics (and by making Christopher Walken dance maniacally in one of his videos), ol' Norman Cook has quite a track record. 
Book now
Read more
One of reggae music's most legendary surviving acts, Toots and his band perform much loved classics from an astonishing 50 year career.
Book now
Read more
Following the release of her third album, 'Citizen of Glass', Danish singer-songwriter Agnes Obel will be playing at Paris's legendary Philharmonie de Paris. 
Book now
Read more
This hard-blowing New Orleans brass octet mix it up with pop and hip hop, covering anything from Snoop Dogg's 'What's My Name' to Marvin Gaye's 'Sexual Healing' in their set.
Book now
Read more
The singer-songwriter, who rose to fame as Beth Brennan in the Australian soap opera Neighbours, returns to the stage to perform her pop originals.
Read more
Show more