All upcoming gigs
Time Out's complete listings for the city's upcoming gigs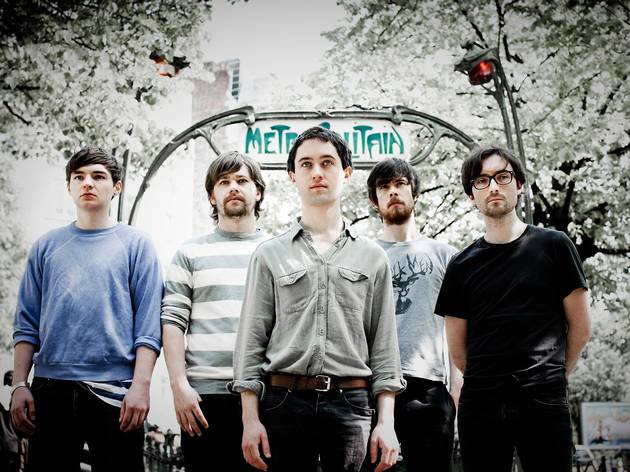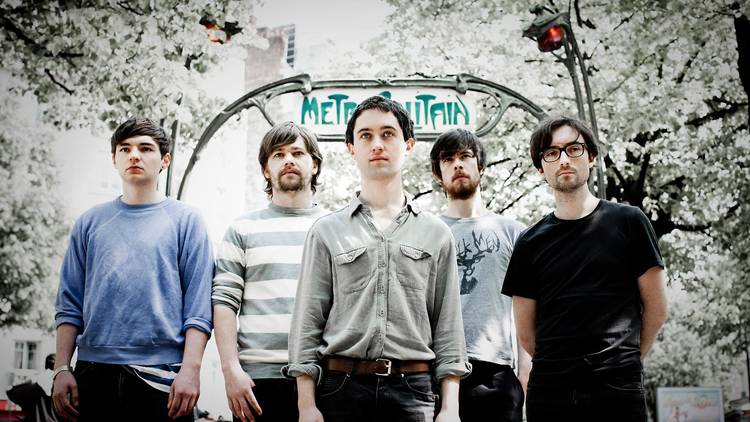 Our complete calendar of gigs in Paris lets you know who's playing, when and where for the coming weeks. Check out our regularly updated gigs in Paris listings for festivals and clubbing as well as live pop, rock, funk, jazz, world, techno and more.
Born near Cambridge but now a resident of Nashville, Lidell is a one-man soul revue who builds retro ballads out of vocal loops. Catch him when he plays at Paris's Le Trianon in October. 
Read more
The extraordinary Polly Jean Harvey returns to the stage following her stonking new album 'The Hope Six Demolition Project', leading her seasoned nine-piece band through songs new and old. Her enthralling style has evolved through grungey neo-blues, upbeat alt rock, moody and dramatic balladry and skeletal piano compositions with spectral vocals – any of which could feature on tonight's set list. All that's guaranteed, really, is another stunning show by this master performer.
Read more
The fifth edition of Jazz sur Seine is descending upon jazz clubs all over the city and its suburbs from October 7-22. With 150 concerts in 25 venues, including New Morning, Le Triton and La Dynamo, it's safe to say your ears will be kept busy. We recommend comeback king of klezmer, New Yorker David Krakauer, gypsy swing tunes from Biréli Lagrène, mystical duo Ballaké Sissoko/Vincent Ségal, or Ethiopian jazz from Akalé Wubé. For the more traditional listeners, there's André Minvielle, Martinican pianist Mario Canonge and a drumming quartet including Mark Guiliana and Michel Portal. There's also a selection of free jazz gigs at venues around Châtelet (Duc des lombards, Sunside/Sunset, Baiser salé, Klub, Guinness Tavern) on October 11, as well as masterclasses and workshops for young musicians. For the full programme, click here.
Read more
Norwegian singer-songwriter Jenny Hval doesn't seem to mind if her listeners feel a bit uncomfortable - the otherworldly tracks she creates are rife with references to sex, gender and the physical act of rebirth. Hval's 2015 release Apocalypse, Girl flirts with pop songcraft and traditional structures, but spoken word interludes and field recordings counterbalance its more conventional inclinations. 
Read more
West London singer Henson suffers from debilitating stage fright, making his live appearances incredibly rare. His astonishingly raw and markedly depressing songs are bound to make you weep openly and embarrassingly.
Read more
Once a wall-of-sound shoegaze act, the Los Angeles four-piece has dialed back the layered guitars on its recent album, Better Nature, in favor of synths and danceable beats. 
Read more
With his deep voice and stripped-down, introspective sound, Nathaniel Rateliff has become one of the most interesting and admired figures on the US folk scene. On his latest album, released in 2015, he takes a surprising foray into soul territory, coming up with a collection of unusual, intense songs. Has our man joined the recent neo soul movement? Not exactly – Rateliff takes things a step further and reworks the genre, giving it a fresh, original touch. Don't miss this chance to hear the latest sounds from one of the leading figures on the American indie music scene.
Read more
Effortlessly striking Malian singer and guitarist Traoré recruited PJ Harvey producer John Parish and drummer Seb Rochford for her typically extraordinary fifth album 'Beautiful Africa', on which Western guitar and African n'goni work together as fluidly as her French, English and Bambara lyrics.
Read more
Show more