All upcoming gigs
Time Out's complete listings for the city's upcoming gigs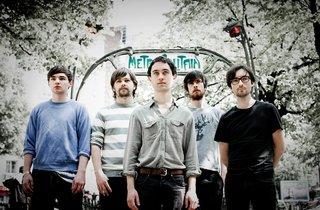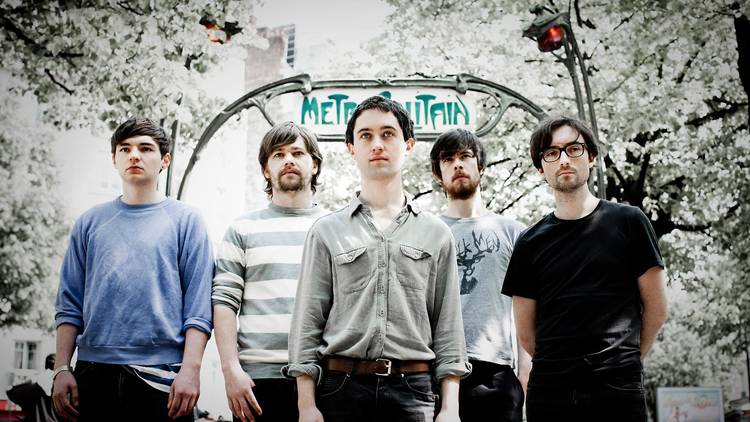 Our complete calendar of gigs in Paris lets you know who's playing, when and where for the coming weeks. Check out our regularly updated gigs in Paris listings for festivals and clubbing as well as live pop, rock, funk, jazz, world, techno and more.
'ElectroSound: Du lab au dancefloor' – on at the Espace Fondation EDF from May 25-October 2 – aims to take visitors on an immersive tour through the history of electronic music, from the earliest experimental productions of the '40s and the work of cutting-edge pioneers like Pierre Schaeffer and Robert Moog, right up to the Disclosures and Skrillexes of the present day. Not only does this exhibit convincingly dispel the myth that techno and house are 'easy' types of music to produce, it also does a good job of explaining how the genres have morphed into the monolithic cultural and social phenomena they are today. Visitors can also try and discover their inner virtuoso at one of the various interactive workshops and play around with various synthesisers, vocoders and samplers themselves. Note, too, that a series of related talks will run alongside the exhibit, as well as two larger events as part of the Fête de la Musique (June 21) and Nuit Blanche (October 1). TRANSLATION: FLORA HUDSON 
Read more
Ri's back in town as part of a massive tour following her eighth album 'Anti'. Expect her saucy and spectacular live show to whip her fans, the Rihanna Navy, into a frenzy. For this Paris gig Rihanna has recruited ice-cool R&B singer The Weeknd and brooding MC Big Sean as supporting acts. Hopefully their moody beats will set the tone for a dark and stormy headline set by the big R herself.
Read more
Canadian outfit Godspeed You! Black Emperor's records are seminal entries in the post-rock cannon, but the group's live shows have achieved a legendary status among genre fans. Backed by black and white film loop projections, the band stretches its already expansive instrumental compositions into lengthy medleys that blend triumphant guitar symphonies and cacophonous noise.
Read more
Steven Markowitz – the frat boy turned Google employee turned rapper who releases tunes under the moniker Hoodie Allen – brings his glossy, hipster hip-hop to Paris this August.
Read more
Awesome modern death metal Dying Fetus, bring some punishingly fast drumming, brutal riffs and vocals that are so wonderfully indecipherable you can pretend they're singing about ponies and kittens.
Read more
In 2009, their first album 'Gorilla Manor' electrified the indie sphere, and now they're back with an as-yet-untitled third release, presumably full of the same folk-tinged choral work that made their debut so captivating. Hear for yourself at La Boule Noire at the end of August.
Read more
House music purist Phil Weeks headlines the next Ohrwurm series. The Parisian producer is the founder of Robsoul Recordings, churning out raw beats with influences of classic Chicago house and nu-school French flair. See him play during his residency at Paris's infamous Rex Club.
Read more
Brilliant, unflashy Jamaican guitar veteran whose incisive, bluesy sound has graced hundreds of Studio Two reggae tracks, London-based jazz sessions and many funk groups.
Read more
At just 22 years old, Greta Simone Kline has already released dozens of self-recorded albums and EPs under a variety of pseudonyms, but her work as Frankie Cosmos stands out among her various projects. Her latest album, 'Next Thing', is another collection of upbeat songs that deal with the trials of growing up. In lesser hands, the subject matter could be trite, but Kline has a knack for melody and endearingly honest lyricism that makes her concise output all the more interesting.
Read more
Show more