Damon Albarn + Moodoïd + Ibeyi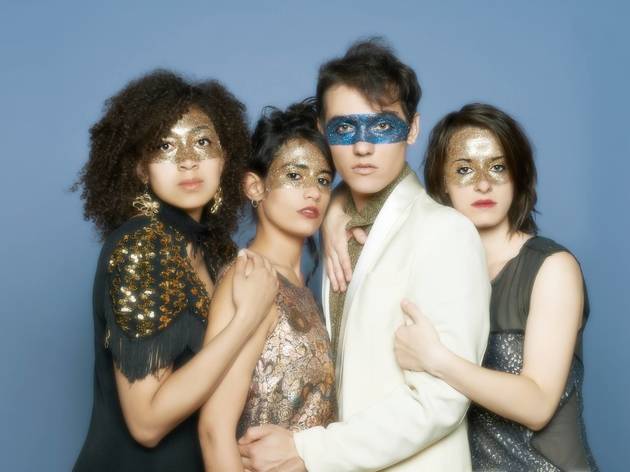 Last April, twenty-five years into his career, '00s pop tastemaker and erstwhile Blur frontman Damon Albarn released his first solo album. He wryly described 'Everyday Robots', a subtle, intimate LP, as the most collaborative work he's ever been involved with. While hardly the big personal reveal that some were expecting, it's filled with hauntingly nostalgic melodies: 'Lonely Press Play', 'The Selfish Giant', the title track… We're keen to hear how they'll translate to a live context, stripped of Richard Russell's evocative production.

There's certainly no want of moods in the freewheeling sonic experimentation of Moodoïd, the side project of multi-instrumentalist Pablo Padovani. Listen to their debut EP 'Monde Möö', a four-track suite mixed expertly by Tame Impala producer Kevin Parker, and you hear Bowie, Zappa and Robert Wyatt. Psychedelic riffs mesh with bluesy wig-outs and Eastern instrumentation in tracks like 'Les Oiseaux', while 'La Lune' veers closer to modern alternative rock. This kind of prog excess, buried by punk in the late '70s, is rarely encountered in music nowadays; Padovani's achievement is to channel it into a wholly modern psych pop sound. We're expecting a bombastic performance from him tonight.

The programme is rounded out by Ibeyi, a Franco-Cuban set of twins who sing slinky soul tracks in a mix of English and Yoruba. A suitably esoteric addition to a beguiling lineup.

This event is taking place as part of the Festival les inRocKs. Read our interview with Damon Albarn here.