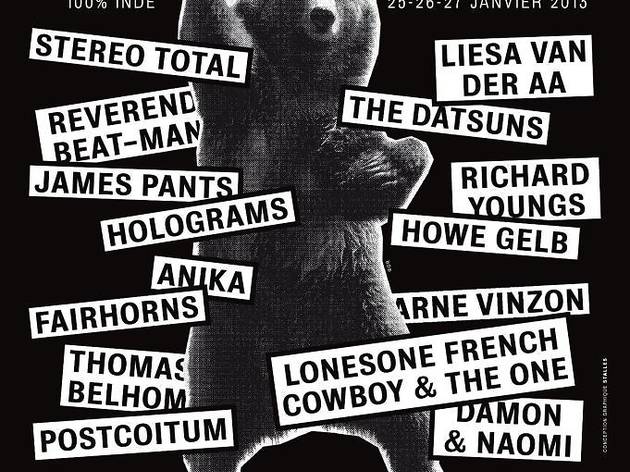 Programmed over three days and two stages (MO' and FO') at the Mains d'Œuvres, the MO'FO festival is mostly about indie discoveries (rock, folk and pop). Mains d'Œuvres also makes a huge effort to offer interesting activites alongside the live music – the MO'Forum debating space, a hula-hooping workshop for kids, a massage area and some interesting art on show. The programme:
Fri 25 Jan, 7pm: The George Kaplan Conspiracy + Thomas Belhom + Apes & Horses + Lonesome French Cowboy & The One + Howe Gelb + Malka Spigel
Sat 26 Jan, 6pm : Postcoïtum + Camera + The Feeling Of Love + Fairhorns + Holograms + Reverend Beat-Man + James Pants + The Datsuns
Sun 27 Jan, from 5pm: Mrs Good + Ricky Hollywood + Richard Young w/ Damon + Damon & Naomi + Arne Vinzon + Lisa Van der Aa + Anika + Stereo Total

For more details, click here.