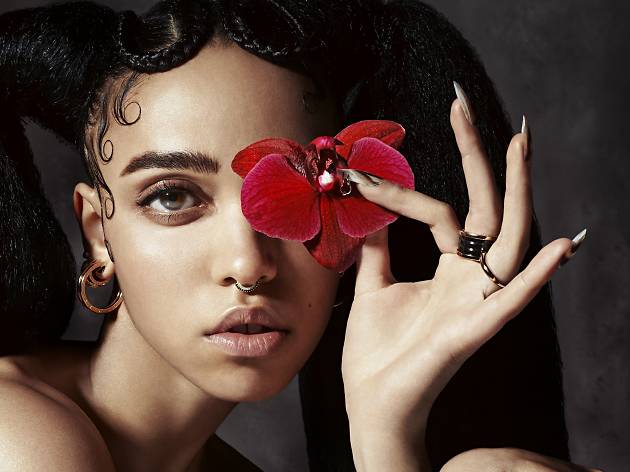 When considering London singer-songwriter FKA Twigs (real name: Tahliah Barnett), one word immediately comes to mind: spellbinding. Whether it's her creeping, sensual songs, the subtly discomfiting visuals accompanying them, or the languid, undulating onstage motion of the doe-eyed artist (a trained dancer) one thing is certain: it's very difficult to break the trance.
Her first EP surfaced in 2012, self-released and with each of its four tracks boasting a simple but compelling video. By the following year, FKA Twigs had signed to esteemed imprint Young Turks, home to The XX and fast-rising Drake collaborator Sampha, and had released her second EP, again with matching visuals. 'EP2' explored a newfound musical kinship with Brooklyn producer Arca, whose cavernous, glitched-out soundscapes were a natural fit for FKA Twigs's airy, minimalist songwriting.
After the success of her Mercury-nominated debut album 'LP1', FKA Twigs plays a Paris show. If she can bring to the stage even a fraction of the transporting effect of her records, the audience will be in for quite a trip.