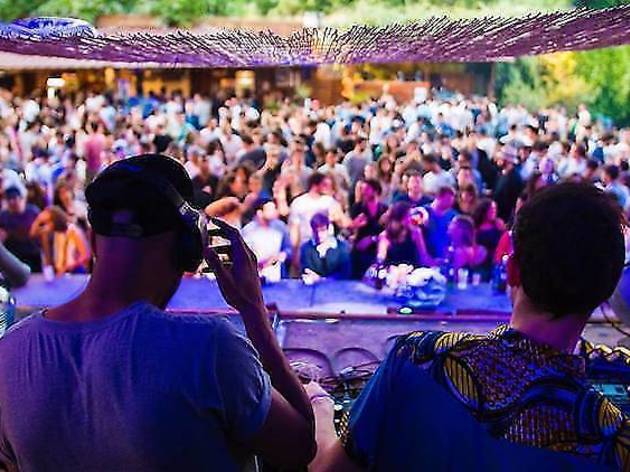 Guinguette à la plage #2 by Dure Vie & Time Out
We're extending the summer holidays.
On September 9, we're teaming up with the Dure Vie collective starting in the afternoon through to the wee hours, for a 16-hour beach party on the hot sand of Le Glaz'art beach.
Shrug off those back-to-work blues and join us from 3pm to get back those holiday vibes in the heart of Paris. Our event brings together an international lineup without stepping a toe off Parisian soil: Makam hails from Amsterdam, SE62 will bring some Ukranian spirit, and the group Chineurs de Paname (Malouane, Fièvre, Johanna & Arnau) keep the flavour French. We've also got a special guest to come...🔥
So, take the metro until Porte de la Villette and come join us on the sand for an evening of music and good vibes. Entry is free between 3pm-7pm so it pays to get there nice and early.