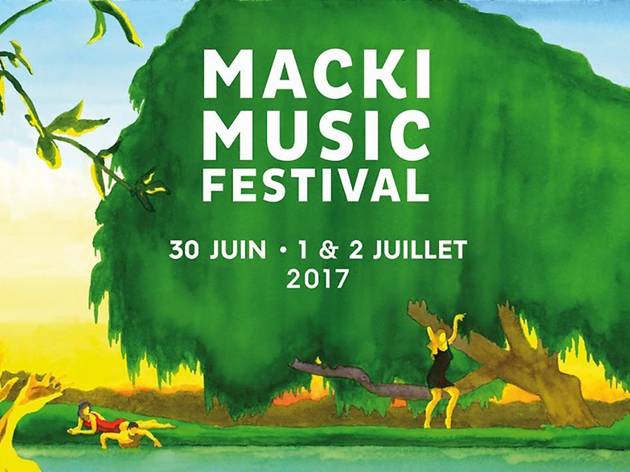 Macki Music Festival 2017
A young, multigenre festival run by two of Paris's clubbing stalwarts in Carrières-sur-Seine, June 30-July 2 2017
When? June 30-July 2 2017
What? A young, multigenre festival organised by two prodigies of the Parisian party scene.
Where? Carrières-sur-Seine
The third instalment of the Macki Music Festival looks set to be an unmissable event. The brainchild of two kingpins of the Parisian party scene, DJ Mamie's collective and the label Cracki, the festival combines a quality line-up with the novelty value of a brand new venue. Rush Hour 20 years, Soichi Terada, Antal, Hunnee, Folamour, San Proper, Margie, Cortex, BCUC... are all on the bill.

The festival proper takes place over the weekend of June 30-July 2 2017, in an open-air park in Carrières-sur-Seine. The music (literally) takes centre stage, but the vast site will boast a panoply of peripheral attractions, including pop-up massage parlours, record shops and plenty of food stands.
For more information, click here.
It might not quite have the international clout of London or Berlin, but Paris is no musical slouch: from the legendary jazz clubs to the thriving independent and underground music scenes, plus some seriously sharp record stores, there's everything here for the connoisseur...
See more Paris music festivals