Olivensteins + Magnetix + Michel Cloup Duo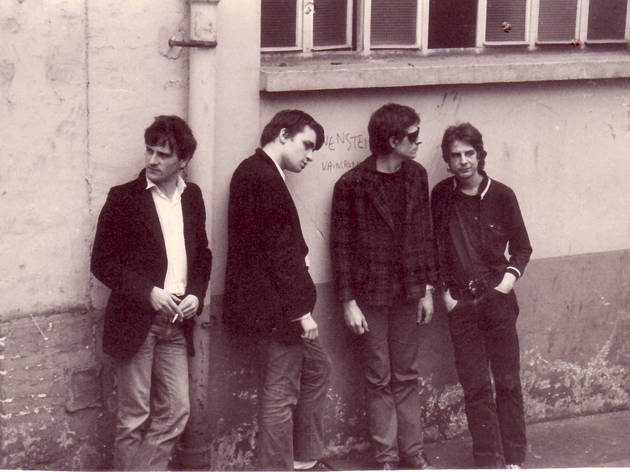 To kick off their festival on Thursday, the BBmix organisers have opted for an evening of pure French rock, headlined by Les Olivensteins. If you're not familiar with this five-piece, suffice to say they formed in Rouen in 1978 – a city famed at that time for its dazzling rock and punk scenes (which gave birth to Les Dogs, one of the biggest French bands of all time). What's different about this group is that they choose to sing punk in French, which is far from easy. That hasn't stopped them from releasing a slew of unforgettable tracks, notable both for the energy of the music and for their satirical lyrics. To get an idea of their sound, check out 'I'm Proud of Doing Nothing', 'Euthanasia' or 'I Hate the Sons of the Wealthy'. Quite an array.

Although they formed in Bordeaux in 1998, The Magnetix didn't gain widespread recognition until they signed with the Born Bad label at the end of the last decade. The group have always stuck to their garage rock roots, yet theirs remains a supremely versatile sound, switching between electric and acoustic with ease. The influence of punk and psychobilly looms large as well. As with Les Olivensteins, their new EP 'Manix' is sung in French. We particularly like the track 'De pire en pire', which comes across like a mash-up of 'Louie Louie', 'Smells Like Teen Spirit' and 'Wild Thing'.

There aren't many French rock groups on a par with Michel Cloup Duo. Co-founder of the band Diabologum in the 90s, Michel Cloup was instrumental in keeping alive the spirit and sounds of this bygone era of grunge, shoegaze, and noise rock. Rather than the usual melodies, his performances are more like musical narratives, his frail voice intoning lyrics over arpeggios and throbbing chords. The perfect soundtracks to a lonely Sunday afternoon stroll through the countryside.