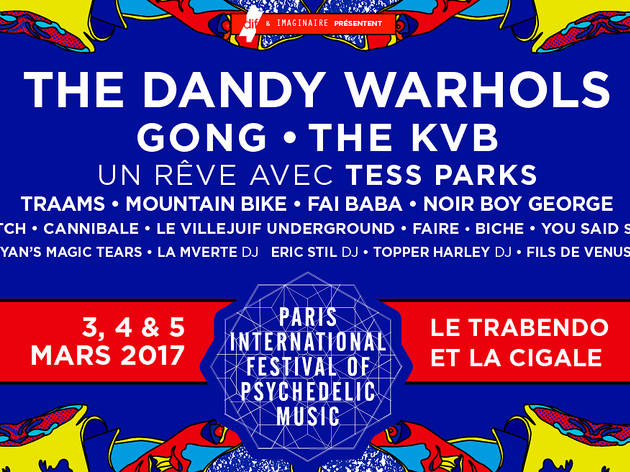 Paris International Festival of Psychedelic Music 2017
The Paris Psych Fest relocates to an ex-chocolate factory in the suburbs for its third edition, March 3-5 2017
When? March 3-5 2017
What? A festival of psychedelic music, art and film.
Where? Le Trabendo, Le Cigale
The Paris Psych Festival is back for its third edition with an audacious programme of live performances, visual arts, and film projections, set to take place over two days in oh-so-trendy contemporary arts centre the Ferme du Buisson, a former chocolate factory in the suburbs.
The musical line-up will feature live performances from The Dandy Warhols, Gong, The KVB, Traams, Mountain Bike, Fai Baba, Noir Boy George...
For ticket prices and more information, click here.
It might not quite have the international clout of London or Berlin, but Paris is no musical slouch: from the legendary jazz clubs to the thriving independent and underground music scenes, plus some seriously sharp record stores, there's everything here for the connoisseur...
See more Paris music festivals