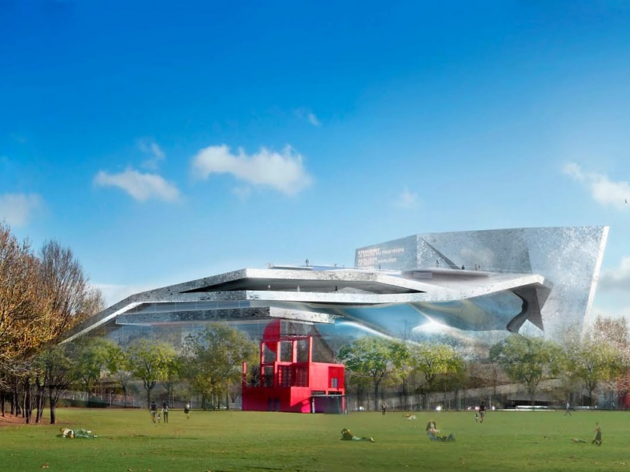 1/17
© DR / Cabinet de Jean Nouvel
Le 14 janvier 2015, plus besoin d'images de synthèse pour visualiser le nouvel ouvrage de Jean Nouvel entièrement terminé.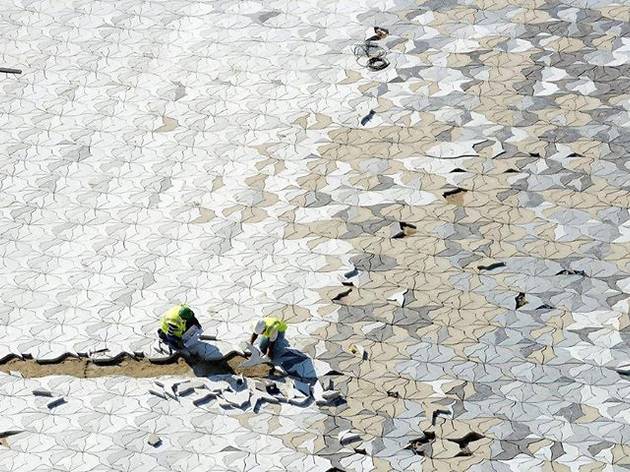 2/17
© Yves Chanoit / Bouygues construction
La bâtisse au toit-promenade oiselé promet quelques belles envolées lyriques.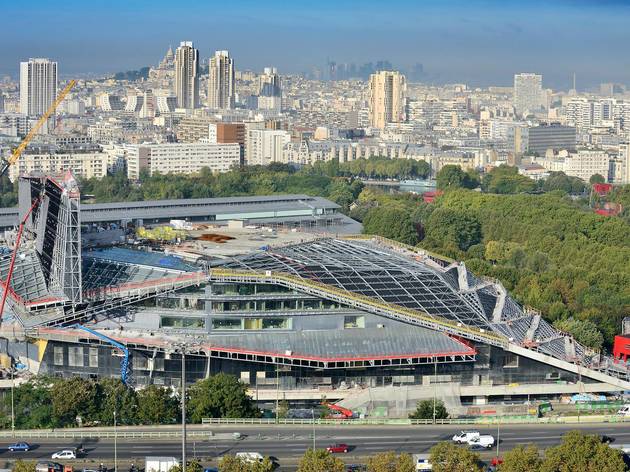 3/17
© Yves Chanoit / Bouygues construction
L'avancée des travaux le 25 septembre 2014, avec vue sur les 18e et 19e arrondissements de Paris.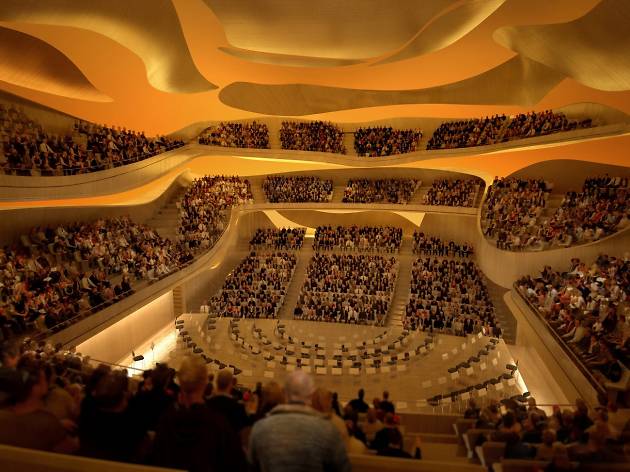 4/17
© Philharmonie de Paris
La Grande salle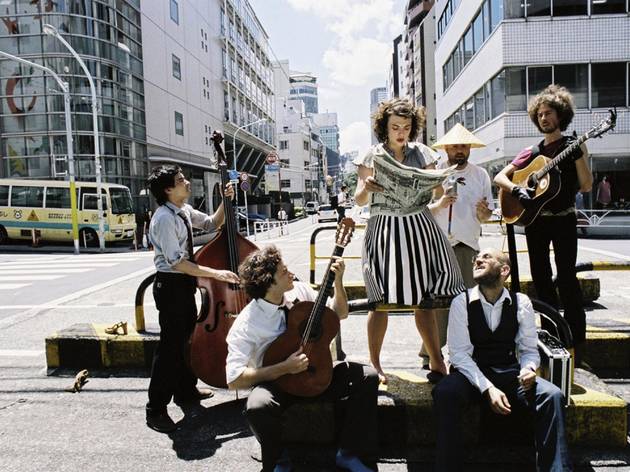 5/17
© DR
Le groupe franco-américain offrira à la Philharmonie de Paris son premier concert-promenade le 25 janvier.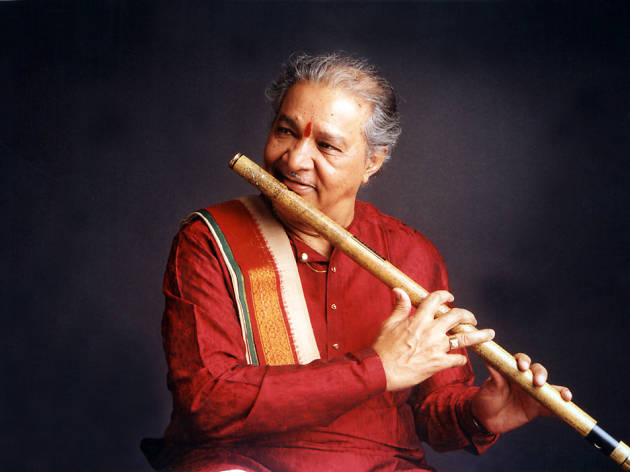 6/17
© DR
L'Inde sera le premier pays à se voir invité pour un week-end dédié, du 30 janvier au 1er février.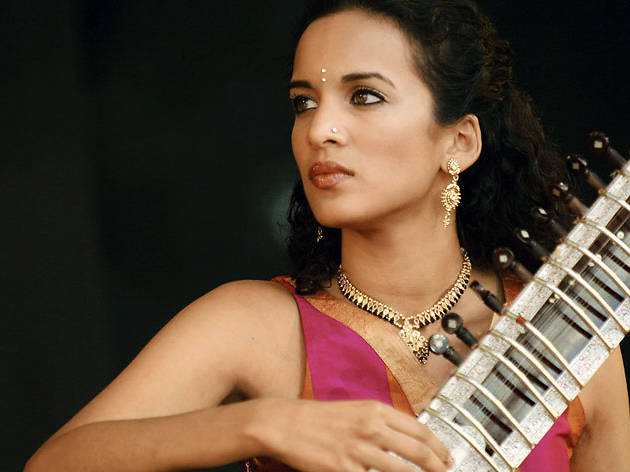 7/17
© DR
Anoushka Shankar se produira le 1er février accompagnée de tabla, tampura, mais aussi du koma, instrument malien, de Toumani Diabaté.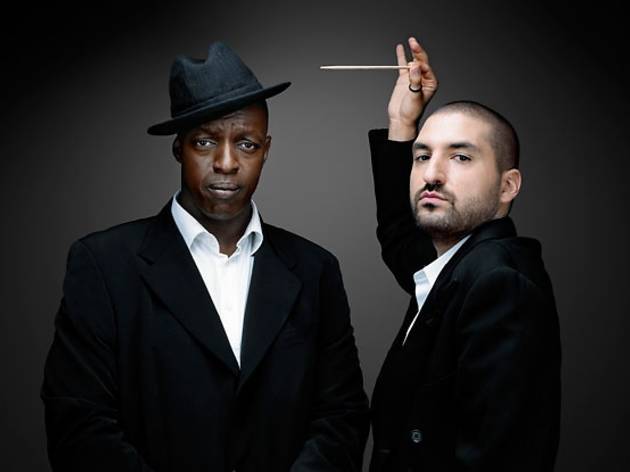 8/17
© DR
Le duo jazzy proposera une relecture musicale du classique de Lewis Carroll 'Alice au pays des merveilles' du 5 au 8 février.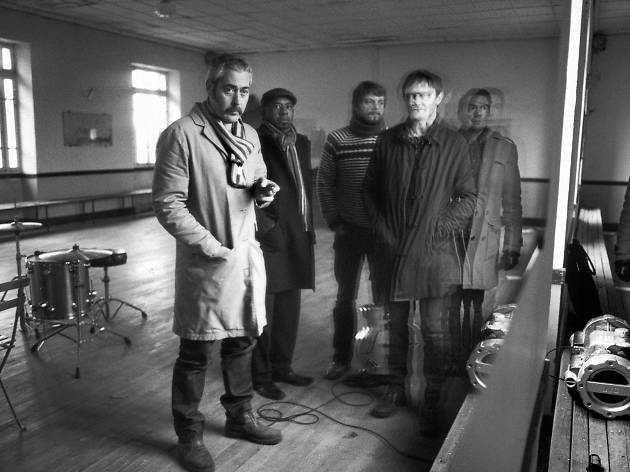 9/17
© Christophe Agou
Les groupes de pop baroque Tindersticks et The Divine Comedy se produiront successivement les 10 et 11 février.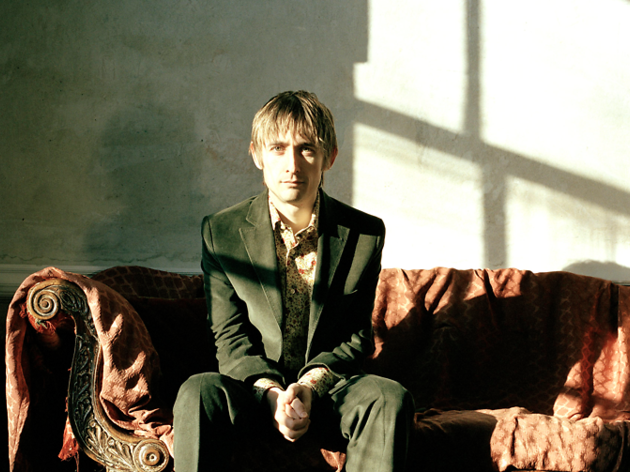 10/17
© DR
Neil Hannon, leader de la formation nord-irlandaise The Divine Comedy, reviendra de son embardée solitaire dans le domaine de l'opéra.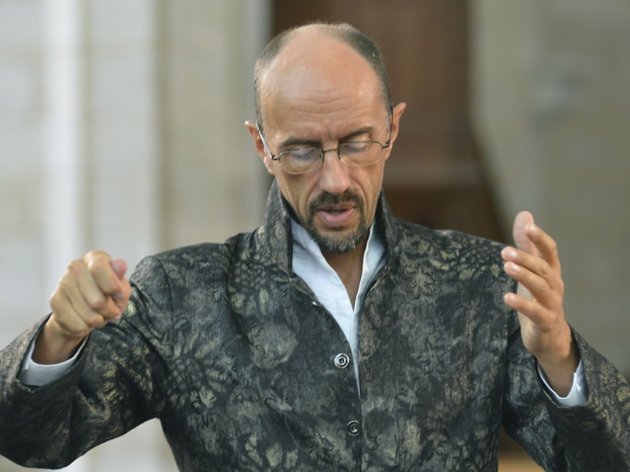 11/17
© DR
Le cycle dédié à l'art ostentatoire invitera notamment le spécialiste du baroque Hervé Niquet.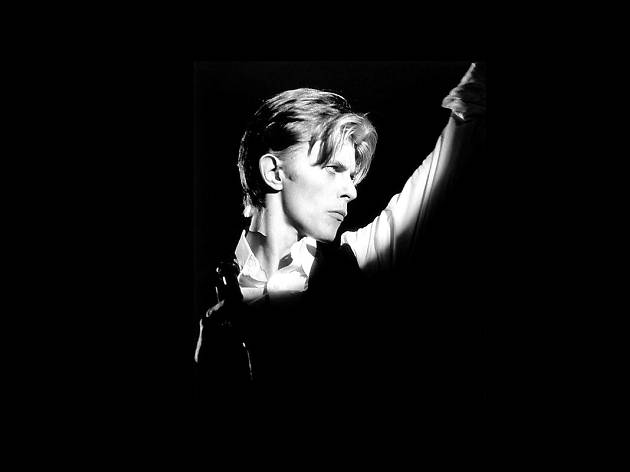 12/17
© DR
En plus de l'exposition dédiée, le Starman à l'œil vairon verra la Philharmonie lui rendre hommage par une série de concerts et de performances les 6, 7 et 8 mars.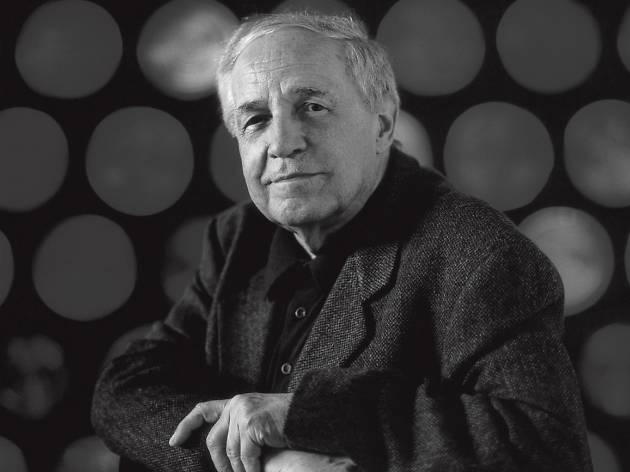 13/17
© DR
Artistes confirmés et élèves du conservatoire de Paris fêteront trois jours de mars durant les 90 ans du compositeur français Pierre Boulez.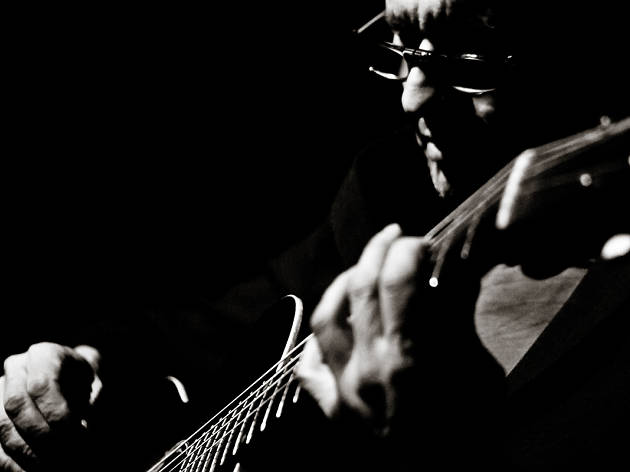 14/17
© DR
En plein mois d'avril, la Philharmonie de Paris croquera la Grosse Pomme new-yorkaise à pleine dent, entre concerts de son orchestre philharmonique et films accompagnés en live par Marc Ribot.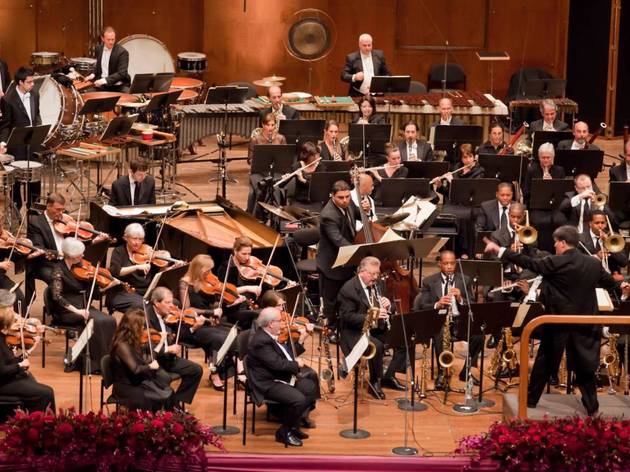 15/17
© DR
Le New York Philharmonic, en concert les 25 et 26 avril.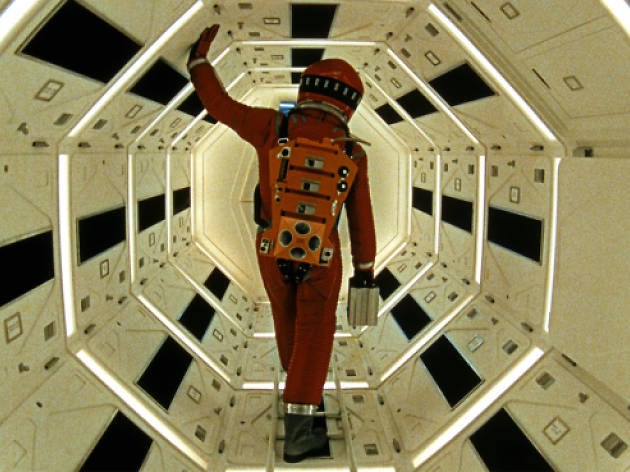 16/17
© DR
Pour son cycle sur la science-fiction, la Philharmonie de Paris rendra notamment hommage au plus grand film du genre selon notre classement (mais pas que), '2001, l'odyssée de l'espace'.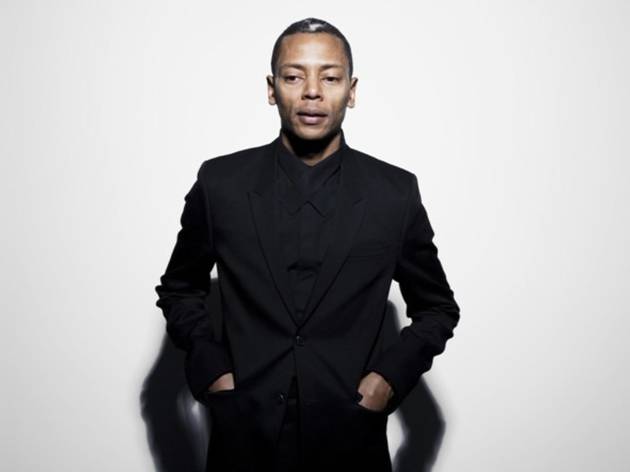 17/17
© DR
Jeff Mills, maître de la techno spatiale, fera également partie du cycle 'Science-fiction' qui se tiendra les 30 et 31 mai.
Paris's new Philharmonie opened its doors on January 14 and started with a bang. The city's culture vultures have been waiting for this moment for close to four decades and haven't been disappointed by the venue's first season of ecclectic line concerts and events.
Situated in a working-class corner of north-east Paris by Porte de Pantin, the extravagant new venue aims to democratise classical music, drawing in newbies as well as concert hall veterans. Tickets are priced competitively, undercutting the costly Salle Pleyel. At a time when cultural activities are getting ever pricier, the Philharmonie hopes to counter the trend much as the Opéra Bastille did for opera.
With a budget that tripled over the course of the project, the Philharmonie is just one of the big cultural controversies of recent months, which have also seen the expensive renovation of the Picasso museum and the building of the extravagant Fondation Louis Vuitton. Yet hopes are running high for the venue, whose construction was overseen by French super-composer Pierre Boulez: as well as the aesthetically impressive 2,400-seat concert hall (laid out such that no audience member is sat more than 38 metres from the conductor), it includes a cavernous exhibition space and a vast educational centre.
Venue name:
Philharmonie de Paris
Contact:
Address:
221 avenue Jean Jaurès
19e
Paris


Transport:
Métro: Porte de la Villette