Sale et Sauvage #3 : Nuit garage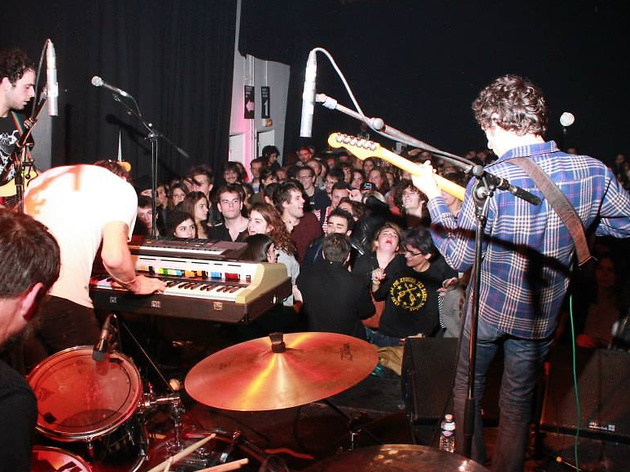 Welcome November with open arms and a bit of head-shakin' at the Mains d'Œuvres garage music night 'Sale et Sauvage #3'. Located beyond the city centre in the northern suburbs of Paris at Saint Ouen, Mains d'Œuvres has the rare luxury of space: the 4,000 m2 venue will be turned into a garage rock haven for the night, two stage spaces between the hands of performers, artists, and a line-up of bands.
Italian acid-punk band Go!Zilla is set to play, as well as US trio Night Beats and the Cosmic Dead. Promising newcomers will also take the stage: Violence Conjugale, Skeptics, Weird Omen, Cockpit and Volage, the (slightly) sixties power pop band whose excellent debut album 'Heart Healing' comes out on October 27. Record label Howlin Banana will have its own stand at the event alongside Rouge Vinyle, XVIII Records, Teenage Menopause and cassette tape enthusiasts Gone With the Weed. This night just goes to show that the Paris music scene is as alive and kicking as ever.