Smmmile à La Villette festival 2016
For great vegan food and an eclectic music line-up, the Parc de la Villette is where to be from September 16-18 2016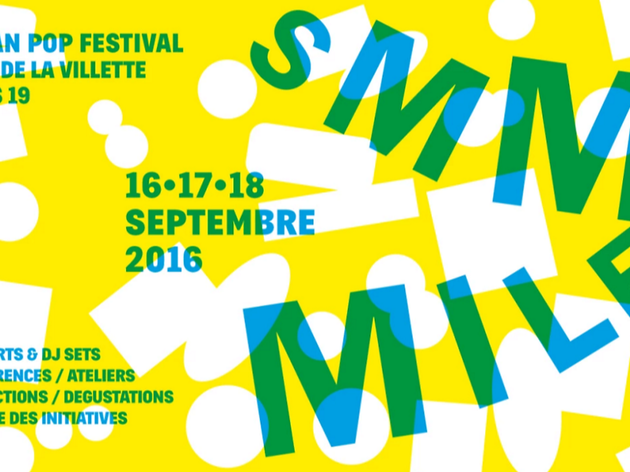 When? September 16-18 2016
What? Vegan music festival with a strong emphasis on fun
Where? The Parc de la Villette
School beckons and the holiday period is coming to a close, but 'vegan pop festival' Smmmile à la Villette, from September 16-18, is here to rescue us from those back-to-work blues.
Its description might seem off-putting, maybe even intimidating. But it's not what you think – there'll be no outraged anti-meat stands, no giant carrot cut-outs. Instead, the festival aims to promote vegan food through conventions, film showings, cooking workshops and food trucks.
Who's it for then? There's something for everyone actually, especially music-lovers: the Smmmile line-up sounds amazing. From the futuristic Caribbean sounds of Ifé to trance-inducing Syrian techno from Omar Souleyman, from Batuk's SA afro-house to the psychedelic afro beats of Golden Dawn Arkestra, the variety is endless. And the list goes on: Prince Rama, Caberet Contemporain, OK Lou, Ariel Ariel, Forever Pavot, Isaac Delusion will also be playing. All concerts will be held in La Villette: partly outdoors and also at venues Cabaret Sauvage, La Petite Halle, Le Trabendo and À la Folie. To the tofu!

For more information, click here.