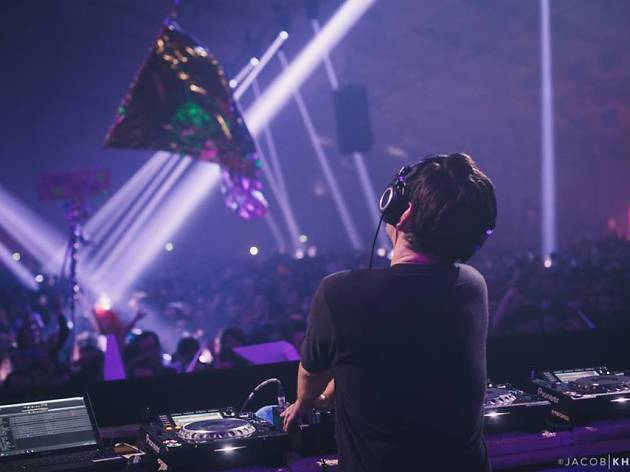 Weather Winter Festival 2015
The riotous dance music festival relocates to the Porte de la Villette, from 18-19 December 2015
COMPETITION: Win a weekend for two in Paris for Weather Winter Festival 2015.

Paris can finally hold up its head next to Berlin, London and the other great electro capitals of Europe. Weather Festival is a weekend-long house and techno blowout, which in 2014 drew over 35,000 ravers to three different event spaces. This year, the huge summer event is followed up by a two-day winter edition at the Paris Event Center, near the Porte de la Villette, with two warehouse stages and an outdoor DJ space.

The lineup follows a distinctly retro theme. Day one is headlined by Detroit techno legend Jeff Mills, who plays an 'all night long' set celebrating 25 years of his Chicago-based Axis Records label, while the undercard features classic names like Kenny Dope (aka K-Dope, one half of Masters at Work) and Chicago house DJ Lil Louis. On Saturday, German techno doyen Marcel Dettman headlines, with the likes of Oscar Mulero, Camion Bazar and Taapion Soundsystem (the live collaboration between PYVNV, AWB and Shlømo) backing him up.

The full programme is available here.