Definitely the most tourist-friendly show of the Christmas season ! From December 15th to December 31st 2022, the cross-dressing creatures of this famous parisian drag cabaret, trade their usual French for their best franglais, a much more universal language.
At Madame Arthur's, the custom is to sing and speak in French. It's also customary to scour the three rooms and five bars of this mythical parisian venue who took the dinner show to a new level, always celebrating the language of Molière. But this time, Shakespeare will rule at Madame Arthur's, with a brand new show in English !
New show & hot nights
The night will open with a show featuring the most beautiful performers in the city. Dapper and talented as can be, these nocturnal chimeras will put away their traditional Franco-French repertoire in favor of other songs, still in French, but with a stronger international resonance. And they don't want the tourists to pretend to laugh anymore, so all the talk and all the jokes will be in English. British sarcasms and typical French puns, get ready for some back and forth across the Channel !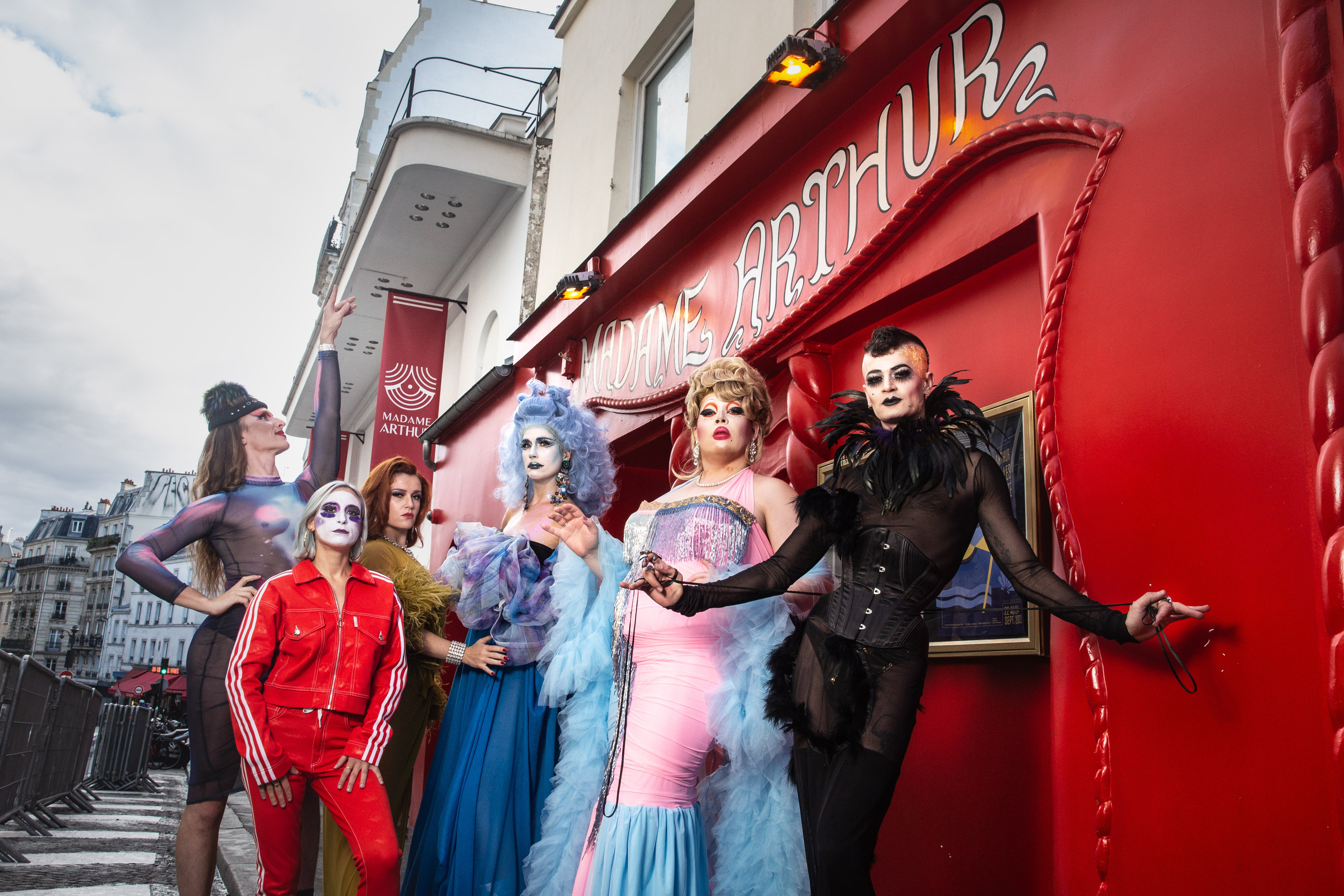 And that's just the beginning. After the show, the music continues with the classic "French Test" by Guigui. Held on Fridays and Saturdays between 10 and 11 pm, it's the perfect time to be a French snob and show off your musical culture. Bubbly prizes for the winners, champagne, shots galore, and maybe beer for the losers. At 11 pm, the creatures are back to sing their favorite songs. No theme, just a guideline : total freestyle ! The night will end in a bang when the Cabaret turns into a club after midnight. Till early morning, you'll have three rooms to play with and work on your franglais and – hopefully – your French kiss. Bonne chance !
What ? A brand new show, "Are You Madame Arthur"
Where ? Cabaret Madame Arthur, 75 rue des Martyrs, Paris 18e.
When ? From December 15 to 31, 2022, from 8 pm to 6 am.