Cheap Paris brunches
The best Paris brunches for under €20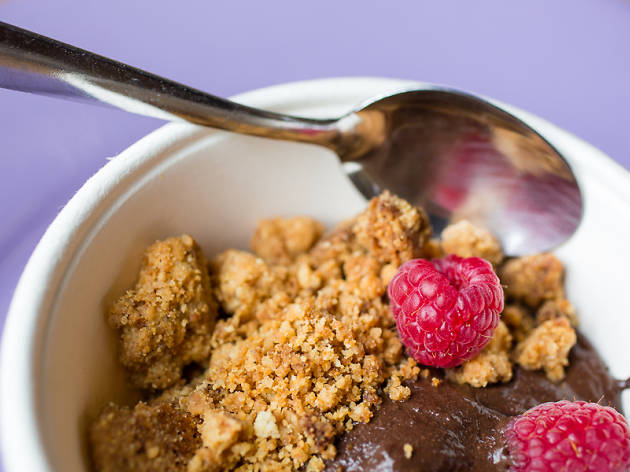 While we all love a good weekend brunch blowout with all the carbs, fat and protein we can get on a plate (or several, if we're talking all-you-can-eat), the Paris brunch fetish means they don't all come cheap. These venues all feature in our city round-up of the best brunches in Paris, and they all serve fantastic slap-up meals for the princely sum of €20 or less. La classe!
Paris brunches that won't break the bank
How much? €16.95
When? Sunday 8.30am-11pm
Where? 17 rue des Ecoles, 5th
What's on the menu? There are several set menus but expect cheddar-scrambled eggs, mushrooms, bacon, ham, peppers, potatoes, pancakes, orange juice and coffee.
Read more
How much? €15-20
When? Sat-Sun 11am-4pm
Where? 20 rue de la Fontaine du But, 18th
What's on the menu? Arepas, black beans, Venezuelan scrambled eggs, plaintain chips, salads and fresh fruit juice.
Read more
How much? €20
When? Mon-Fri 8.30am-4.30pm, weekends 9.30am-5.30pm
Where? 9 rue du Nil, 2nd
What's on the menu? For €20: a bacon and egg muffin, coffee, a cookie and homemade granola with yoghurt, honey and fruit.
Read more
How much? €17.50
When? Weekends 10am-4pm
Where? 24 rue Caulaincourt, 18th
What's on the menu? Buffet includes: salads, scrambled eggs, cheese and charcuterie plates, viennoiseries, tartines, jam, hot drink and fruit juice.
Book now
Read more
How much? €19
When? Weekends 11am-3pm
Where? 48 rue Bichat, 10th
What's on the menu? In the set menu: breads, brioche, jams, fruit juice, hot drinks, taboulleh, salad, turkey, scrambled eggs, vegetable lasagne and a choice of dessert.
Read more
How much? €18.50
When? Daily 11am-3pm
Where? 33 rue de Crussol, 11th
What's on the menu? 6 set menu options, for example, a hot drink, orange juice, tartines, croissant, bacon, eggs, salad, pancakes and fromage blanc.
Read more
Travel the world - without even leaving the brunch table
Whether you want to experience the sunnier climes with a Lebanese mezze spread or go green with a Japanese matcha feast, our list of the best international brunches is guaranteed to take you places. Bon voyage!
Read more