Restaurants in the Latin Quarter
Our recommendations for the best restaurants in the Latin Quarter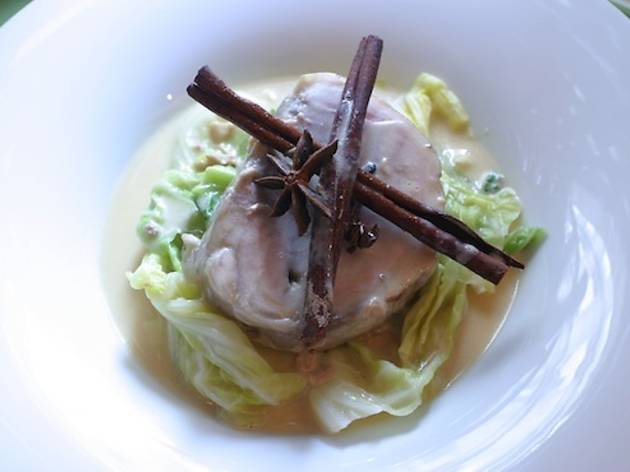 1/11
The characterful Latin Quarter is full of great restaurants. Click on the arrow above to start exploring some of our favourites. Think we've missed a great restaurant in the Latin Quarter? Let us know in the comment box below.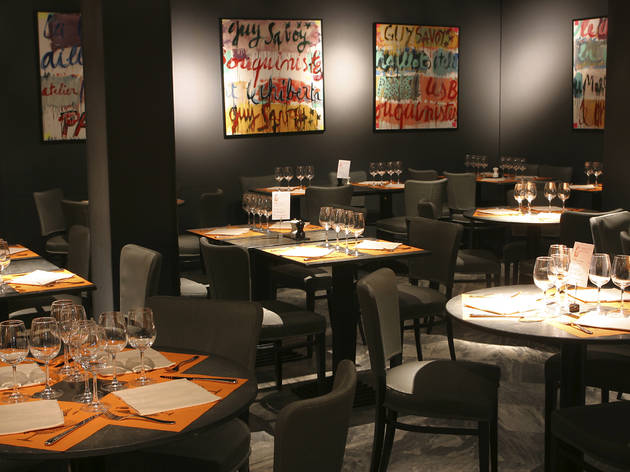 2/11
This Guy Savoy outpost in the fifth arrondissement has slick decor designed by Jean-Michel Wilmotte. The indigo-painted, grey marble-floored dining room with open kitchen and rôtisseries on view is attractive, but it does mean that the place is very noisy at night. The short menu lets you have a Savoy classic or two to start with, including oysters in seawater gelée, perhaps, or more inventive dishes such as the ballotine of chicken, foie gras and celeriac in a chicken-liver sauce. Next up could be tuna served with tiny iron casseroles of dauphinois potatoes, accompanied by cauliflower in béchamel sauce. For more info, please click here.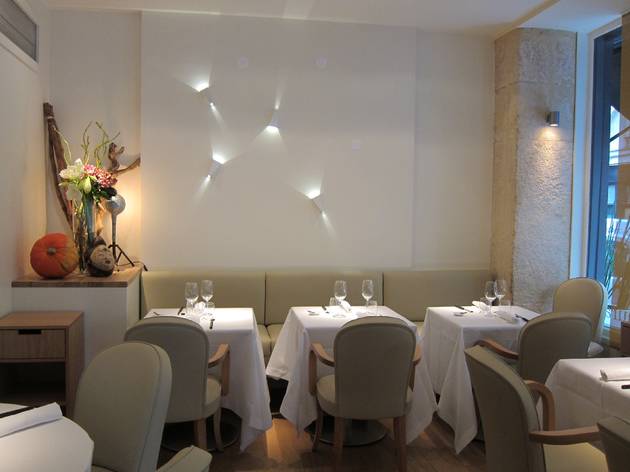 3/11
Chef Sylvain Sendra played to a full house every night at his little bistro Le Temps au Temps near the Bastille before moving to this larger space near Notre Dame. The sleek space brings together all the elements that make for a successful bistro today: a long table d'hôtes, a bar for solo meals or quick bites, and a reasonably priced, market-inspired menu. Not everything is a wild success, but it's hard to fault a chef who so often hits the mark, in dishes such as squid-ink risotto with clams, botargo (dried mullet roe) and tomato. For more info, please click here.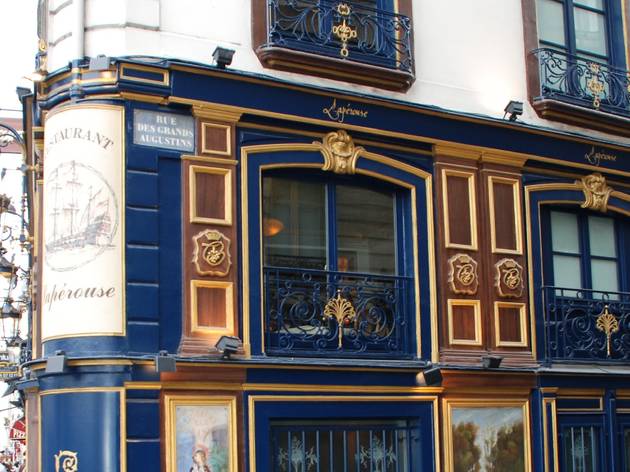 4/11
Founded in 1766 on the banks of the picturesque River Seine, Laperouse resides in one of Paris' most exclusive addresses, a historic mansion overlooking the Ile de la Cite. They say what goes around comes around and Laperouse's olden day look has never been so now. From worn mirrors to deep pink and aubergine velvet sofas, etched glass and wood panelling the interior could easily have been put together by a leading Parisian designer. Magical views of the river dominate the Velvet Bar while the cosy atmosphere of the restaurant is pure romance. Traditional French food is the order of the day – perhaps the very same meals once enjoyed by those courtesans and politicians who dined here in the 1760s, no doubt the fabulous wine cellar would have impressed them. For more info, please click here.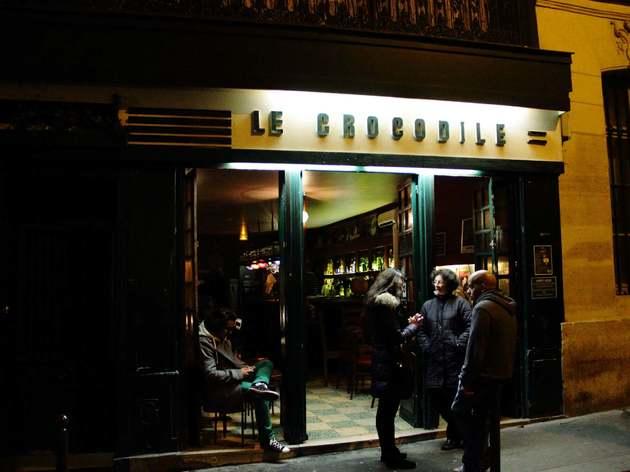 5/11
Prepare yourselves to hesitate at the moment of ordering your cocktail: the menu offers nearly 300, each odder than the last: Galéjade [The Tall Story], Tartempion [The What's-His-Name], Va nu pied [The Go Barefoot], Traîne-savate [The At A Loose End], Rond de cuir [The Pencil Pusher]… how to choose? We'd advise you to check out the happy hour (6pm-8pm) so as to not break the bank – you'll still have to rub shoulders with your neighbour to get hold of your glass (the bar is always packed), but that's just part of the rambunctious atmosphere. In this slightly cramped tavern, we like the vintage posters and the crowded tables. And so what if we're squeezed? The music is good, the service decent and the laughter free. The crowd is very mixed, from students to tourists to bohos – everyone comes to test out the Crocodile's cocktails. For more info, please click here.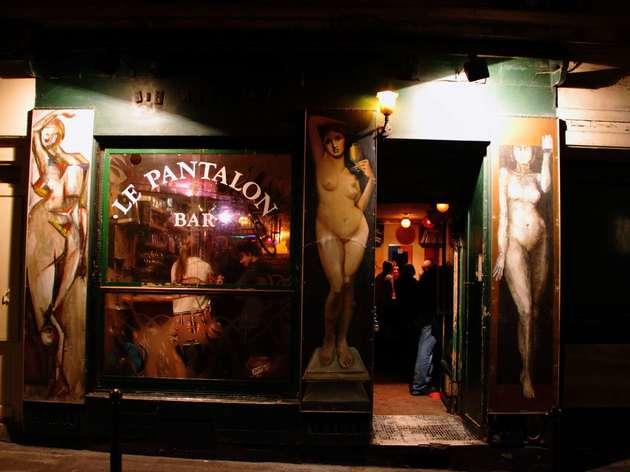 6/11
A local café that seems familiar yet is utterly surreal. It has the standard fixtures, including the old soaks at the bar – but the regulars and staff are enough to tip the balance firmly into eccentricity. Friendly and funny French grown-ups and foreign students chat in a variety of languages; drinks are cheap enough to make you tipsy without the worry of a cash hangover. For more info, please click here.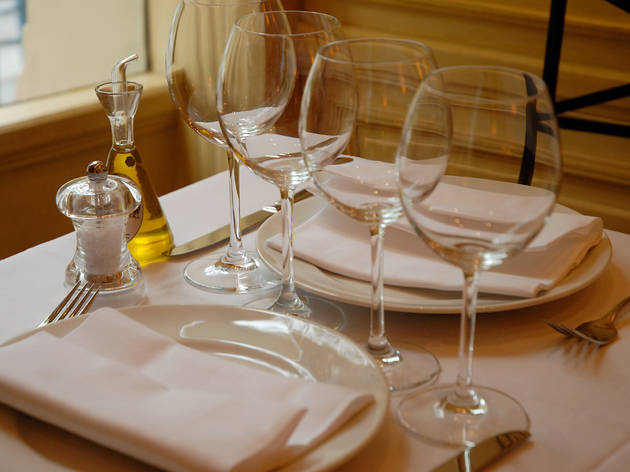 7/11
This bistro facing St-Julien-le-Pauvre church is the creation of Nadège Varigny, who spent ten years working with Yves Camdeborde before opening a restaurant inspired by the food of her childhood in Grenoble. It's usually full of people, including critics and chefs, who love simple, honest bistro fare, such as daube de boeuf or seared tuna on a bed of melting aubergine. And if you have an appetite for offal, go for the gently sautéed brains with new potatoes or veal kidneys with a perfectly prepared potato gratin. For dessert, try the fresh ewe's cheese with bitter honey. For more info, please click here.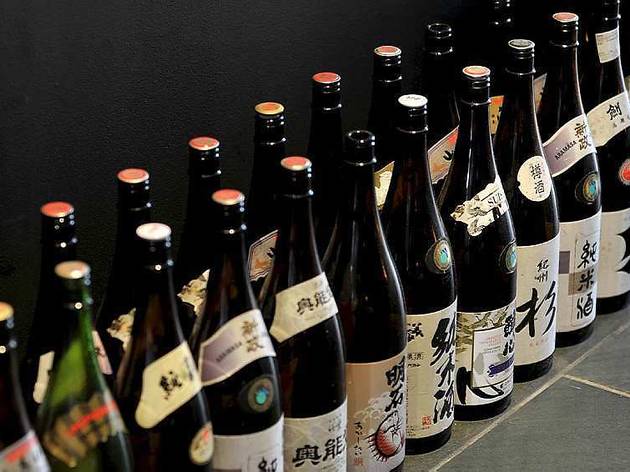 8/11
Squirrelled away in a tiny street in the Latin quarter, Lengué is a real slice of Tokyo. There are huge bottles of sake lined up on the bar, dishes of the day pinned on the walls – in Japanese – and the service is polite, cordial and discreet. In the early evenings you'll find a few knowledgeable Japanese enjoying a glass of sake or beer and some tasting dishes. From 9pm, they make way for a younger, cosmopolitan crowd, who handle the unfamiliar menu etiquette with rather less sang-froid.For more info, click here.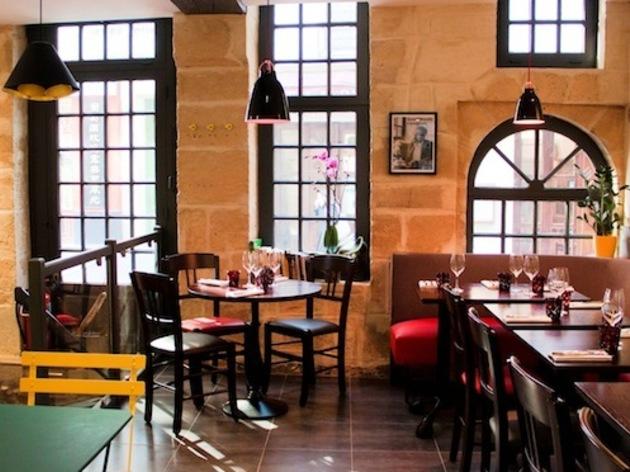 9/11
© A.Lopez
The name of his new restaurant, Aux Verres de Contact ('contact lenses') might lead one to suspect that Guillaume Delage, the former chef at Jadis, is getting short sighted. In fact, it's a reference to the famed writer, journalist and bon vivant Antoine Blondin, who used to write off his bar receipts as 'verres de contact' on expenses claims forms. Just a stone's throw from Notre Dame, the restaurant has a modern yet welcoming décor, with deep red and cream walls and dark wooden furniture.For more info, click here.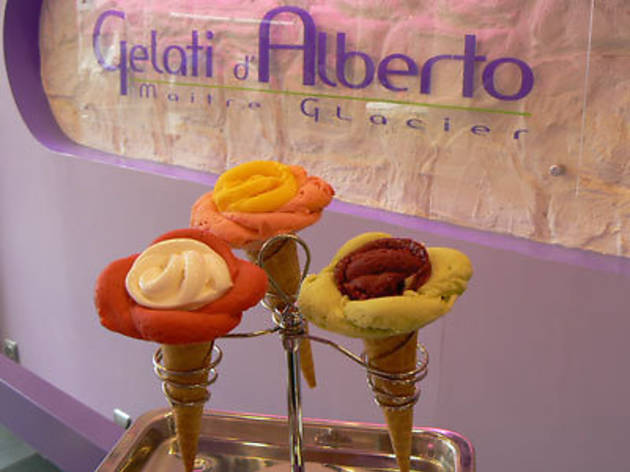 10/11
You come to purple and white Gelati d'Alberto for two things: the delicious ice cream and to watch the employees turn your scoops into a flower-shaped work of art before your eyes. Once you've tasted the classic flavours, try the Nutella, green tea or even the vodka Red Bull varieties. The more flavours you choose, the prettier your ice cream flower becomes. On a sunny day, rows of expectant ice cream buyers snake their way along Rue Mouffetard, so be prepared to queue. For more info, click here.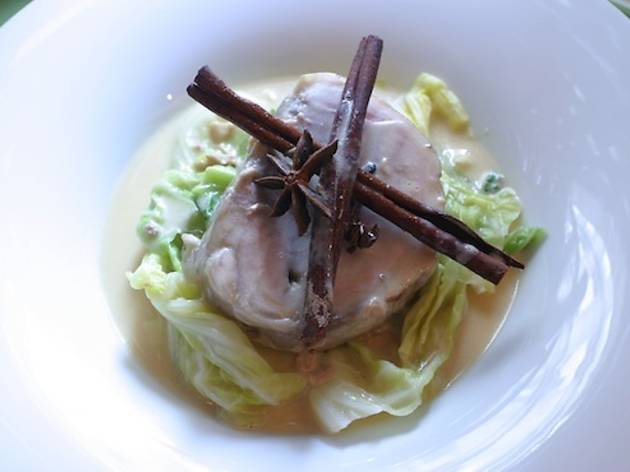 11/11
Philippe Delacourcelle knows how to handle spices like few other French chefs. He also trained with the late Bernard Loiseau, and learned the art of French pastry at Fauchon. Salt cod with cassia bark and smoked potato purée is a classic: what the fish lacks in size it makes up for in rich, cinnamon-like flavour and crunchy texture, and smooth potato cooked in a smoker makes a startling accompaniment. Spices have a way of making desserts seem esoteric rather than decadent, but the roast figs with olives are an exception to the rule. For more info, please click here.