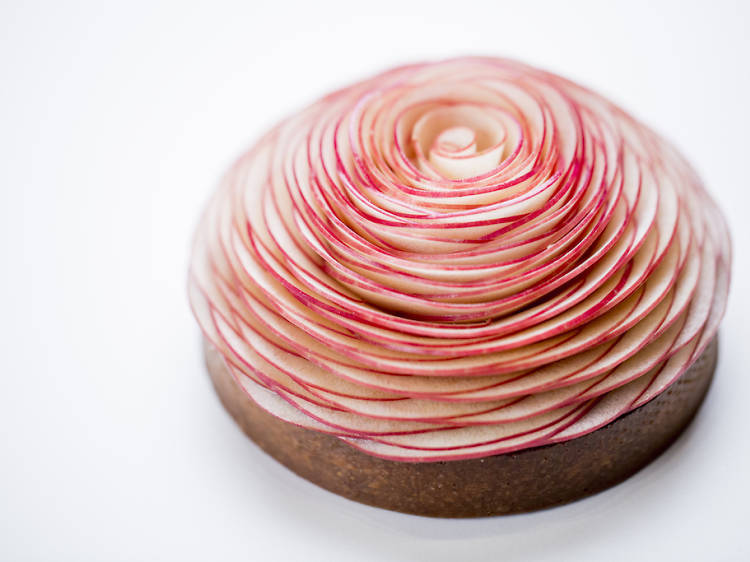 You've been elected Best Head Pâtissier in France in 2015, 2016 and 2017…and now the Best Pâtissier in the world. What do you think about reaching such a high level? And what's the next step?
It's a huge honour, my work is my life. Pâtisserie, for me, it's as important as drinking water! I'm extremely proud of my team because they've been with me since the beginning and always had faith in me.
Us together, not just me, won this prize. I'd be nothing without them...
What's next? Well, there's going to be more people coming to Le Meurice which is a lot of pressure because we need to be even better now. I always tell my team; winning the prize doesn't mean we're done - it's now that the real work begins.
My book - Fruits - is coming out, too. I began cooking at 14 years old, so this is a collection of everything I've learned since that age.
You've travelled to Dubai, Marocco, South Korea, Bejing… Why do you travel for work and which country has inspired you the most?
After I was happy that my team at Le Meurice was settled, I felt more able to leave and visit other countries, do presentations etc. It's really important from a personal and professional point of view that I keep learning from these different cultures.

Having different reactions to my pâtisseries helps make them better. And it's never a bad thing to be in some of the most beautiful capitals of the world!
I love Tel Aviv, they have an incredible gastronomic culture that's so joyful and energetic… There's no frills, they eat in the middle of the table, using their fingers. The products they cook with are relatively simple but it's the act of sharing that counts. There's no 'it has to be like this, pretty like that'. If it's good, that's all that matters.