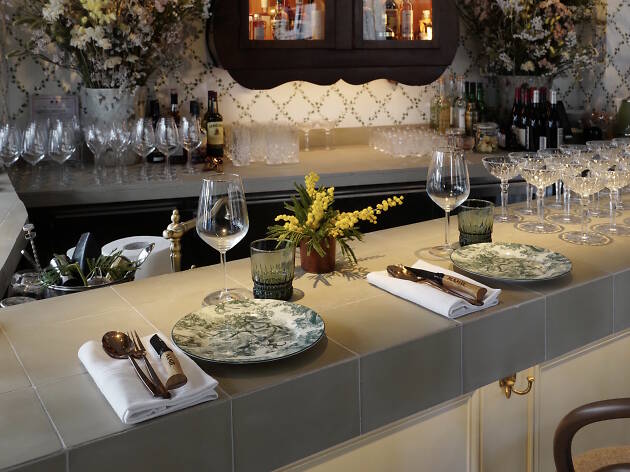 1/2
© Jean Imbert
2/2
© Jean Imbert
About
The content on this page is provided by a Time Out partner.
A super-sleek makeover has got even the top bods at nearby Radio France tuning into L'Acajou in Paris 16th. A 6m wood lacquered 'table d'hote' zen-like commands the trendy space
(its brilliant at helping the fashionistas look important), now thoughtfully designed with contemporary chocolate colours, psychedelic lighting, and modish minimalist touches like orchids. Rising star and chef Jean Imbert, who's been at home in professional kitchens since learning to tie his shoelaces, has created a gourmet French menu just like him - fashionable, short, dynamic, original and of impeccable sourcing. Sea bream with Riviera garnish, aubergine and zucchini caviar, roast chicken with garlic mash – everything shouts 'pick me!'. L'Acajou is a triumph.
Details
Users say