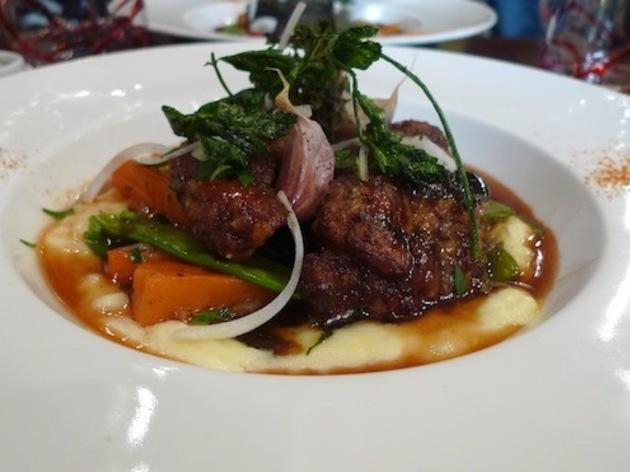 1/9
© Time Out / TR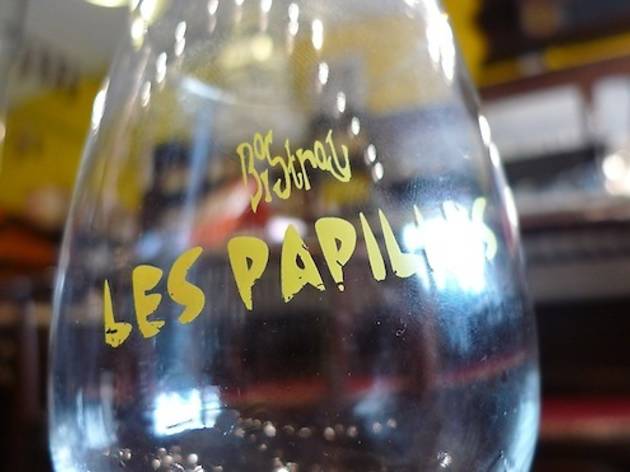 2/9
© Time Out / TR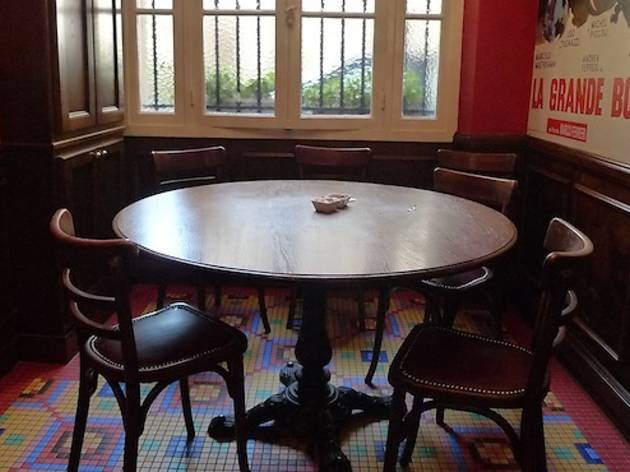 3/9
© Time Out / TR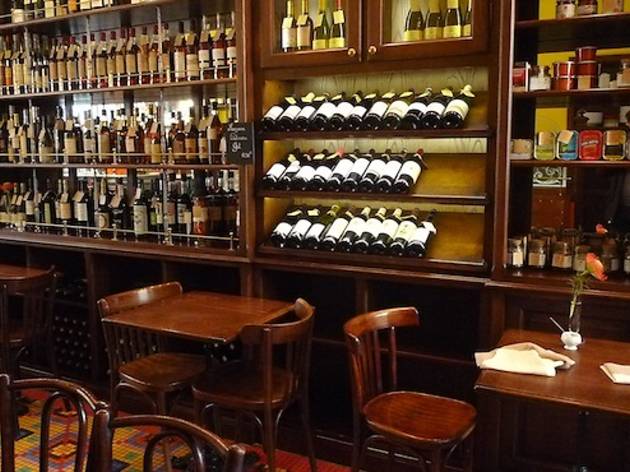 4/9
© Time Out / TR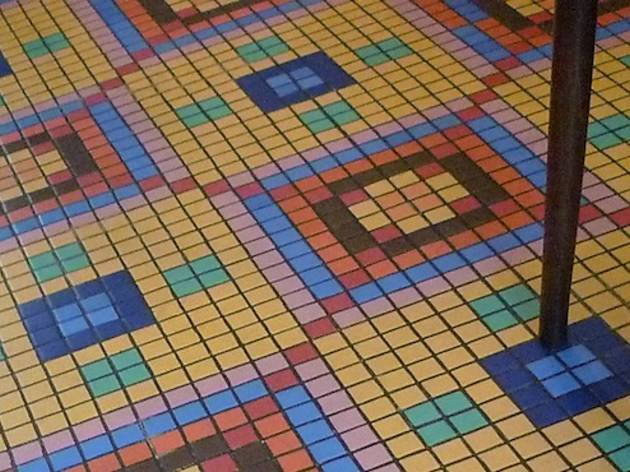 5/9
© Time Out / TR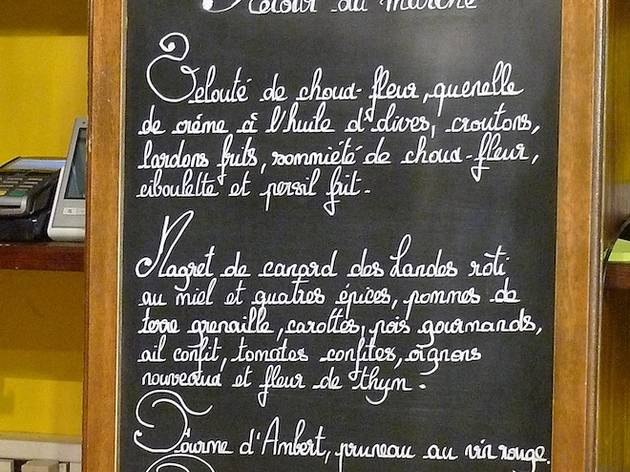 6/9
© Time Out / TR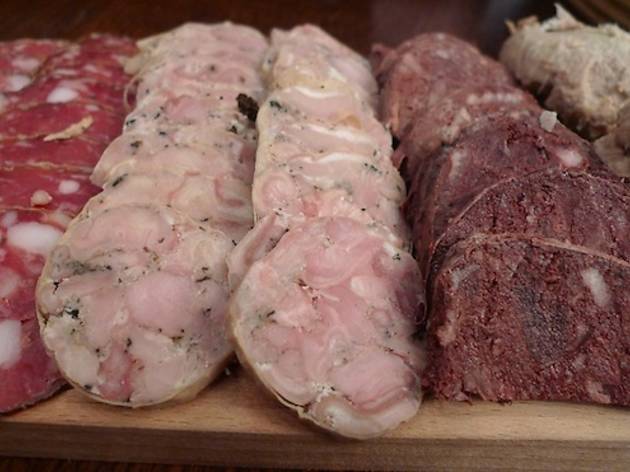 7/9
© Time Out / TR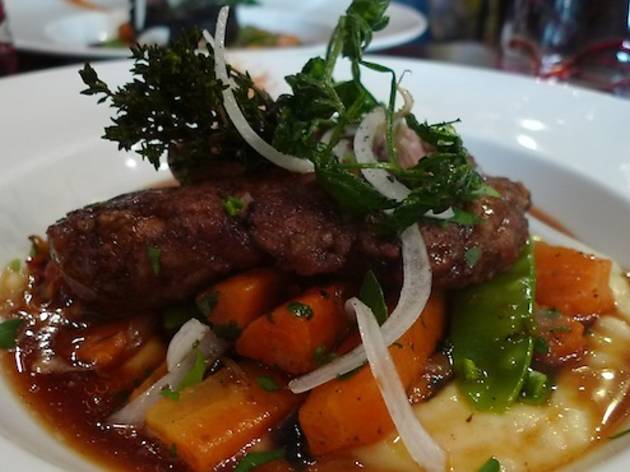 8/9
© Time Out / TR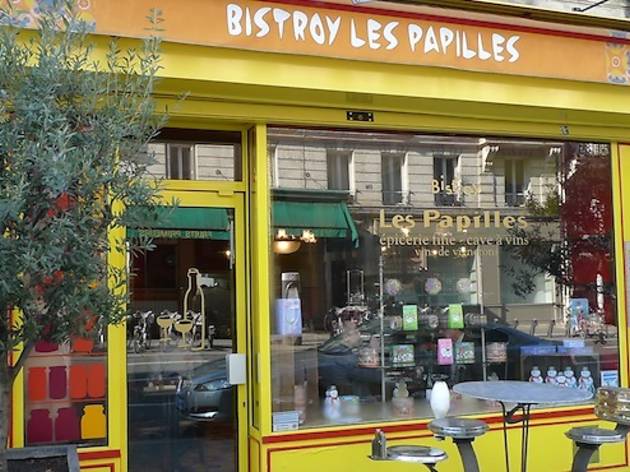 9/9
© Time Out / TR
Time Out says
In the Latin Quarter, down the street from the Jardin du Luxembourg, this quaint little bistro is a safe bet for lunch or dinner in an otherwise touristy neighbourhood. It has a playful yet old-world ambiance, with colourful mosaic floors, wooden curios and a zinc bar. The 38 tables crammed between the bar and a wall of wine are filled with English-speakers early on in the evening, but that doesn't detract overly from the experience.

Unpretentious, jean and T-shirt-clad servers rattle off the menu, then invite you to choose your bottle of wine from the wall. Wine aficionados will have a field day; wine amateurs, ask for help. A €7 corkage fee is applied to each bottle. Then the food comes in four steady courses, including cheese and dessert, with no choices and no variations. Since the menu changes every day, it's best to check if your dining partner is finicky, but expect seasonal tastes like carrot soup poured over crispy bacon and sour cream, cod with capers in a sizzling hot copper dish, and salted caramel and poached pear panna cotta.

Reserve a seat if possible, but early diners popping in at 7pm might be able to snag a table. If you have a reservation, sit back and relax. There's no rush to get through your food and no pressure to turn tables. It gets crowded and the noise level picks up, but it's all part of the fun. Once the bill comes, €33 per person plus about €30-€40 for wine makes for a reasonably affordable evening.

Doubling as a wine shop, Les Papilles sells their bottles, with more reds than whites, but also a selection of snack food to go with your chosen vintage. Fatty rillettes, aged sausages, or meaty terrines slathered on a crisp baguette are the perfect company for a hearty glass of red.
Details
Average User Rating
4.5 / 5
Rating Breakdown
5 star:

1

4 star:

1

3 star:

0

2 star:

0

1 star:

0
I had lunch there today and the food was sooo delicious. its my third day in Paris and I have been disappointed by Parisian cafes and decided to give this bistro a try after the reviews. Entree was a pumpkin soup and main was chicken in a creamy pesto sauce cooked with garlic and rosemary and penne in a pot. The serving sizes were definitely enough for two, I felt very guilty about not finishing the dishes. Service was great, very genuinely warm and welcoming. Its non pretentious and really solid, I could eat there everyday if I didn't have to worry about my waistline.
My wife and I ate at Les Papilles last May and it was exactly as the writeup states. Laid back (we were overdressed), homey, warm, and delicious food. We are foodies and had read many great reviews on different sites so we decided to give it a try...and were not disappointed. The menu is on your table and you get what you get. So, just sit back and let the server do his job. The servers are great at pairing wine for you, wine that varies in price, but is generally a great 20-30 Euro selection. If you want chic, this is not the spot, but if you want a solid location you will remember, this is the spot.