The best hot chocolates in Paris
Rich, complex hot chocolate from Paris's finest chocolatiers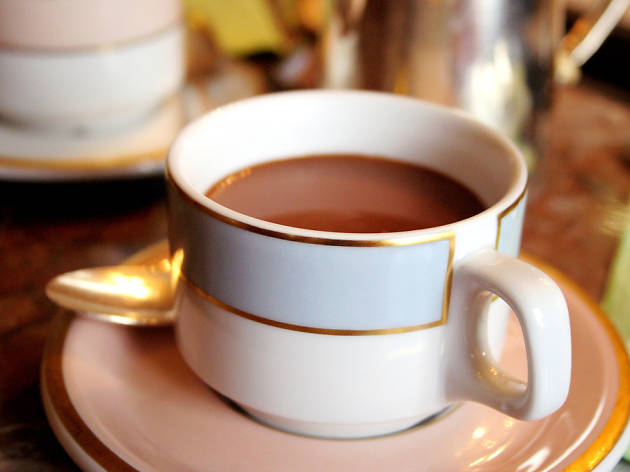 In Paris, hot chocolate is a force to be reckoned with, rather than a drink solely for the little ones. Banish all memories of milky bedtime cocoa and browse our selection of the finest chocolat chaud; each one is seriously rich, complex and pure bliss when accompanied by one of the city's best croissants.
Parisian hot chocolates to die for
Now explore some of the best chocolate shops in Paris
Shopping, Chocolate and sweets
From impressively eccentric cocoa creations to scrumptious, understated classics, these 'chocolatiers' will seduce you over to the dark (chocolate) side.