Heads up! We're working hard to be accurate – but these are unusual times, so please always check before heading out.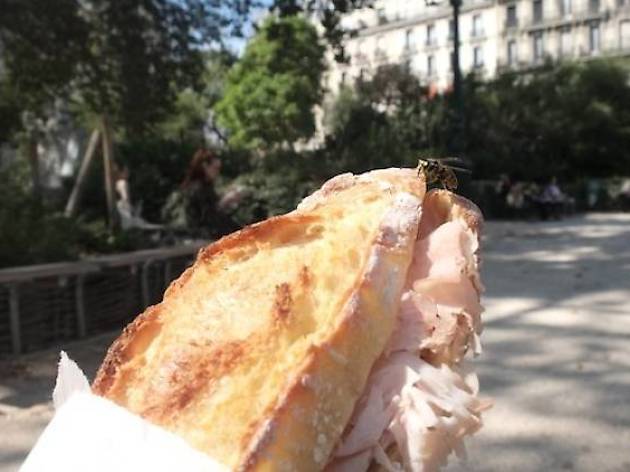 The ten best jambon-beurre in Paris
It's not just a ham baguette with butter – it's an institution. We took on the challenge and chomped our way through a selection of the city's finest jambon-beurre
Introducing: the jambon-beurre. Crusty bread, salty ham, lashings of butter – that's it. There is a special place in every Parisian's heart for this humble lunch and it can be bought almost anywhere in the city. If that doesn't already scream 'icon', consider this: after burgers, the jambon-beurre was the most eaten sandwich by the French in 2015. Oof.
And because there's nothing worse than a crap jambon-beurre, we took the hit and scouted out the city's best. Bon appétit.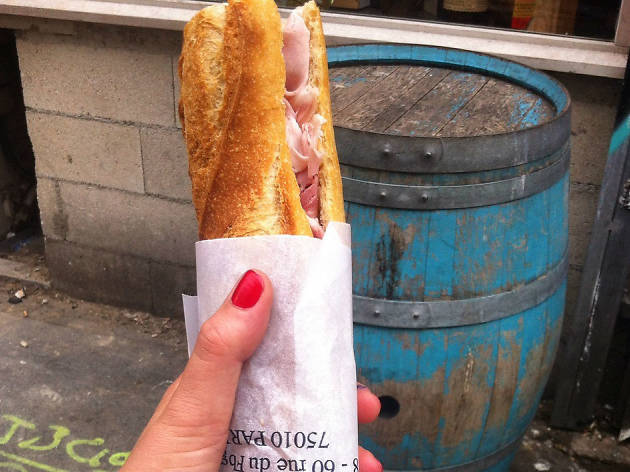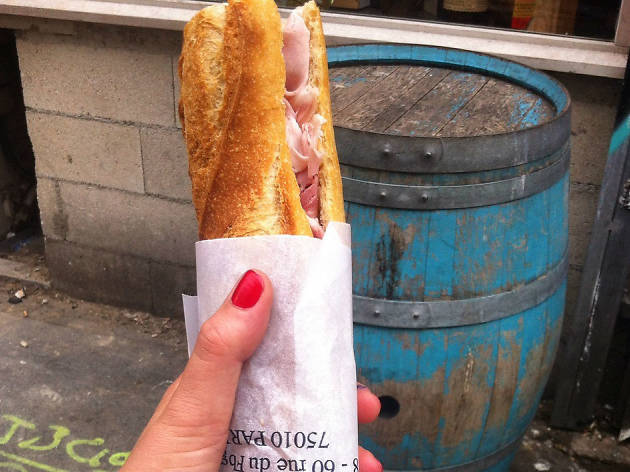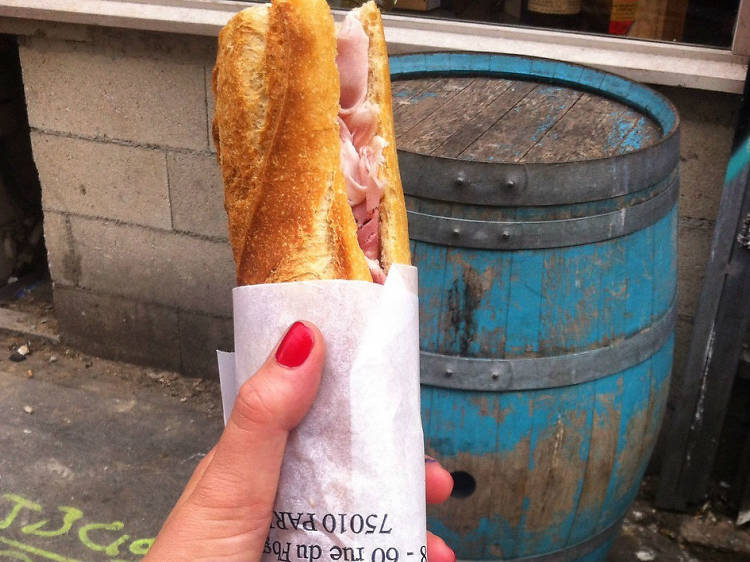 Time Out Paris
€4.44 (by weight)

Not your usual sandwich bar, this place makes them on the spot, however you like them. Choose your bread (white baguette, of course), ham (Parisian jambon blanc, obviously) with or without the rind (with, naturally). And there you have it – a perfectly balanced sandwich, thanks to the addition of la Maison Mercier's superior butter.
Where? Epicerie Julhès, 60 rue du Faubourg Saint-Denis, Paris 10eme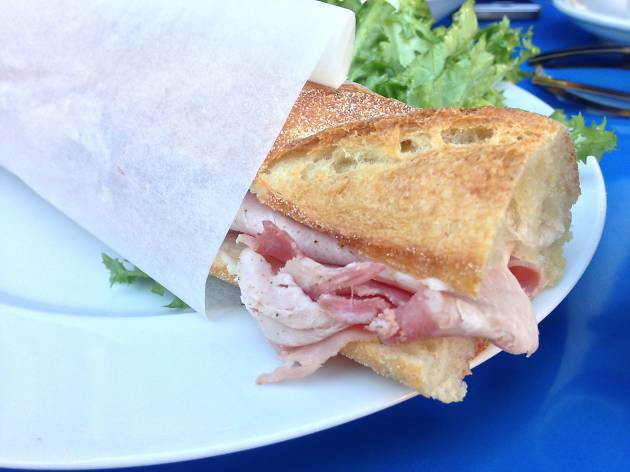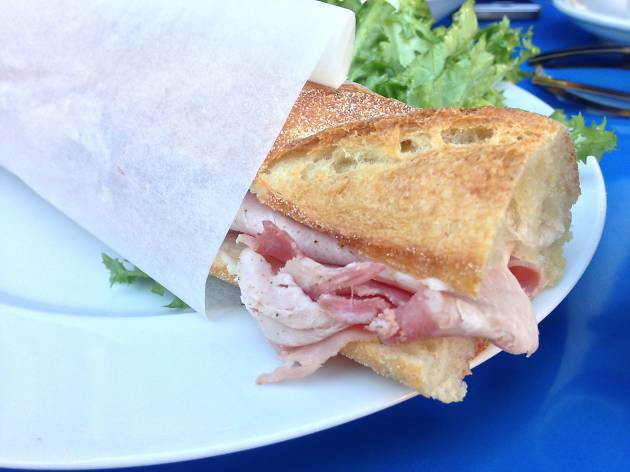 Time Out Paris
2. La Fontaine de Belleville 17/20

€4.90 to takeaway/€6.50 eat-in (with a salad)
What with their mission to rehabilitate the traditional Parisian bistro, La Fontaine de Belleville was hardly going to break with the jambon-beurre tradition. Prince de Paris ham and salted butter from Beillevaire cheesemongers – a quality combination if ever there was one. Even the bread (which is better during the week than at weekends), is delicate and crusty.
Where? La Fontaine de Belleville, 31-33 rue Juliette, Paris 10eme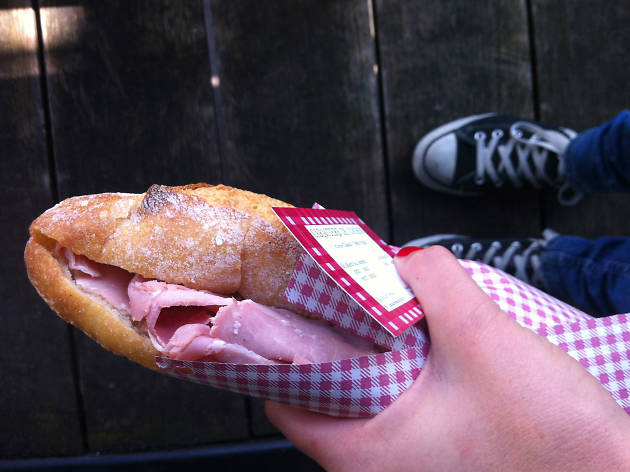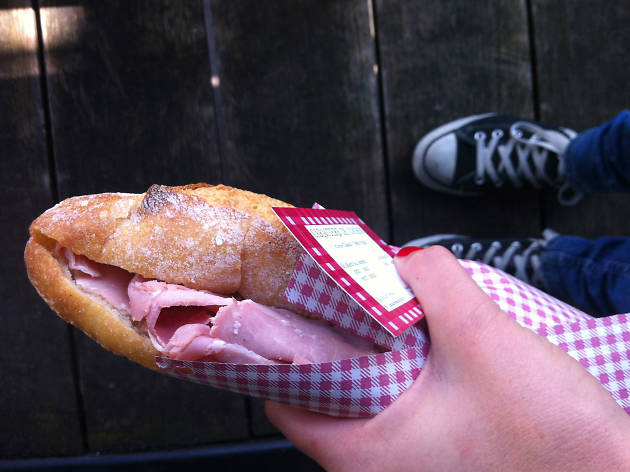 Time Out Paris
3. Caractère de Cochon 17/20
€6.50

As soon as you step into this grocers, you know you can't go wrong: every type of ham and sausage imaginable is spread out before you. Their finest ham and a slab of their butter (salted or unsalted), and you've got yourself a golden classic.
Where ? Caractère de Cochon, 42 rue Charlot, Paris 3eme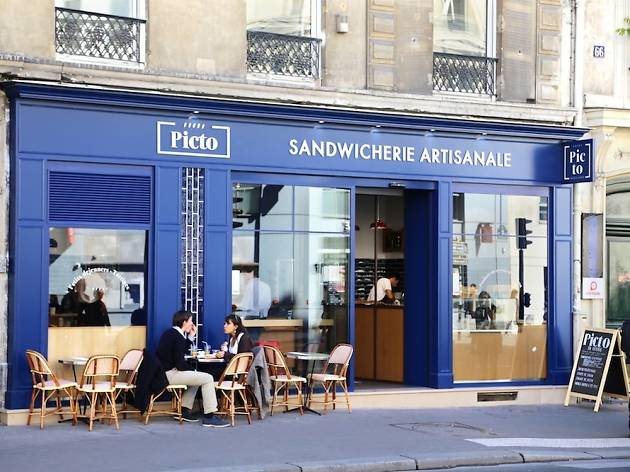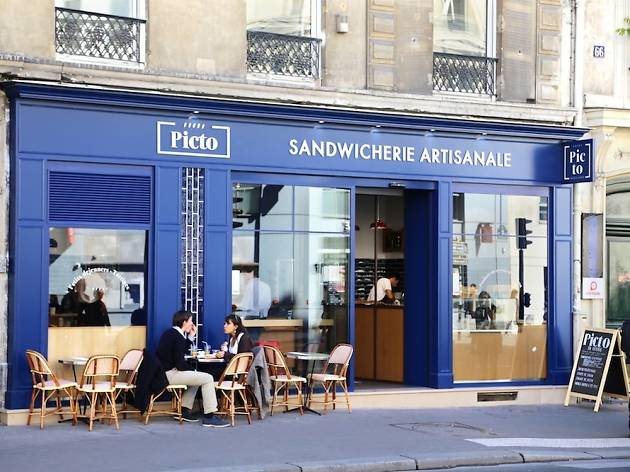 Time Out Paris

€4.50
A good balance of fresh, high-quality ingredients – boosted by the unconventional addition of gherkins.
Where? Picto, 68 rue Lafayette, Paris 9eme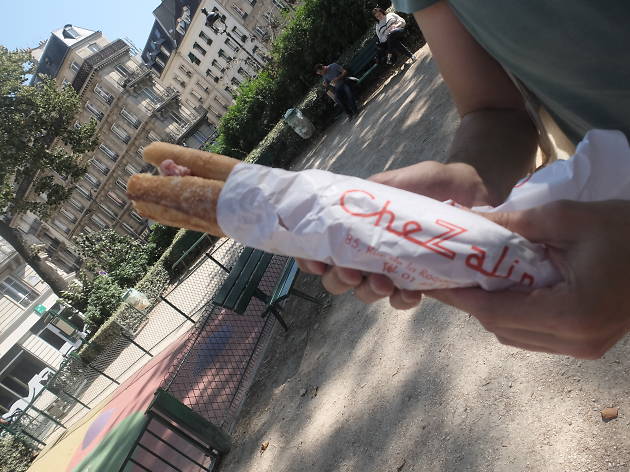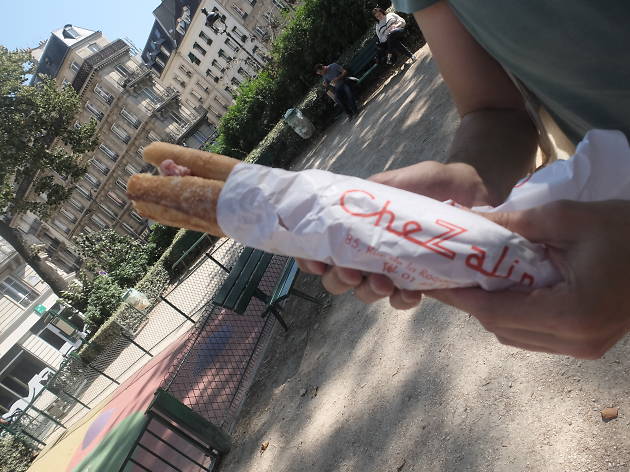 Time Out Paris
€5
A good balance between ham and salted butter made for a flavoursome and nicely presented sandwich. The overly chewy bread was a letdown..but big thumbs up for Christophe's vinyl record soundtrack.
Where ? Chez Aline, 85 rue de la Roquette, Paris 11eme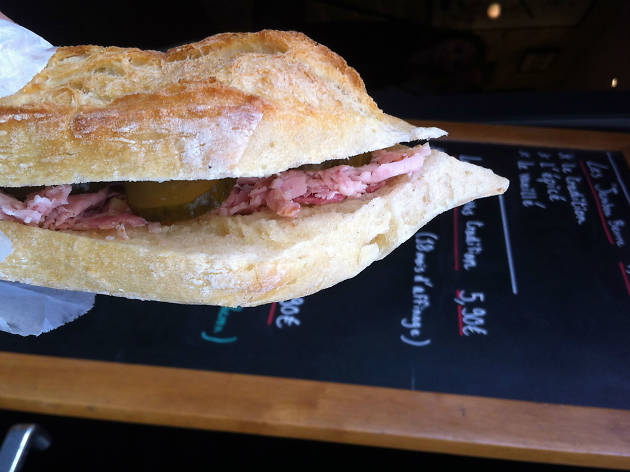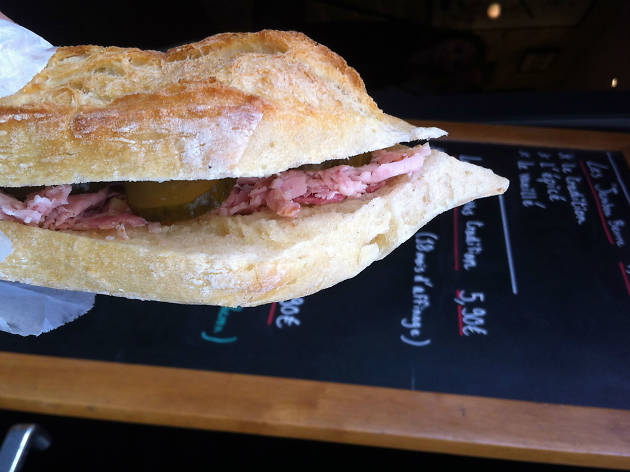 Time Out Paris
6. Le Jambon Beurre 15/20

€4.50

Prince de Paris ham, salt-cured Bordier butter, bread from the boulangerie across the street and, wait for it...sour gherkins. A little more butter wouldn't have gone amiss. And now we think about it, isn't it cheating to add gherkins to a jambon-beurre?
Where? Le Jambon Beurre, 117 rue Saint-Honoré, Paris 1ere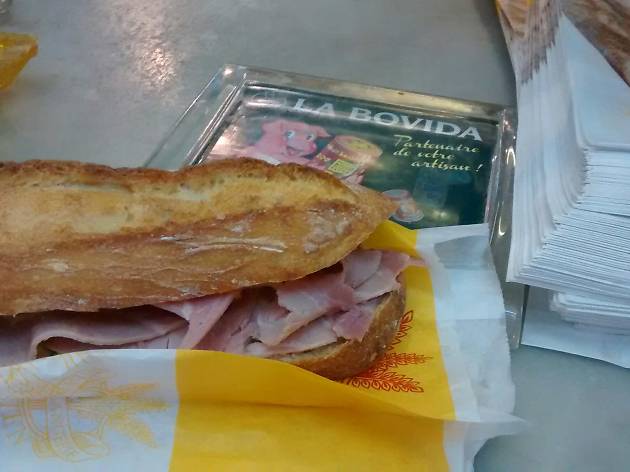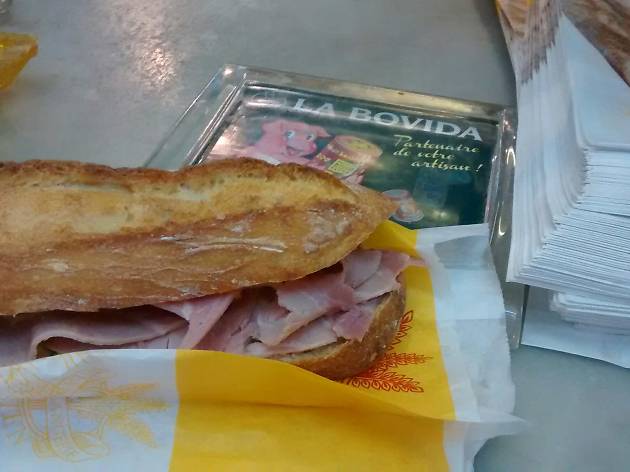 Time Out Paris
7. Le Petit Vendôme 15/20
€4.80
It's a shame the bread wasn't crustier, but these guys don't scrimp when it comes to the ham. A veritable porkfest in this generous, tasty baguette.
Where? Le Petit Vendôme, 8 rue des Capucines, Paris 2eme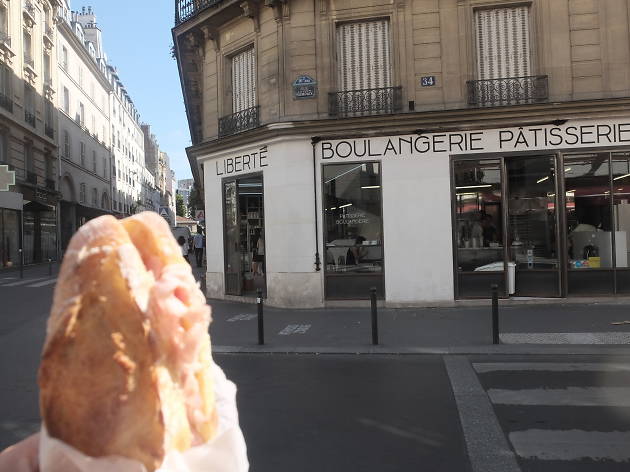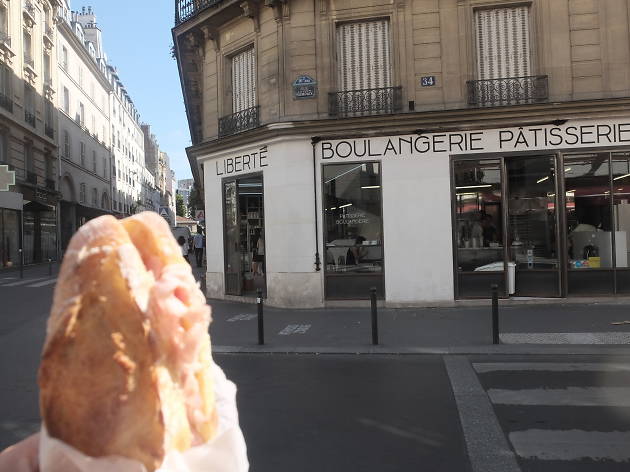 8. Boulangerie Liberté 14/20
€4.50

A fresh, crusty baguette with shredded ham – but sadly the butter was a struggle to find.
Where? Liberté, 39 rue des Vinaigriers, Paris 10eme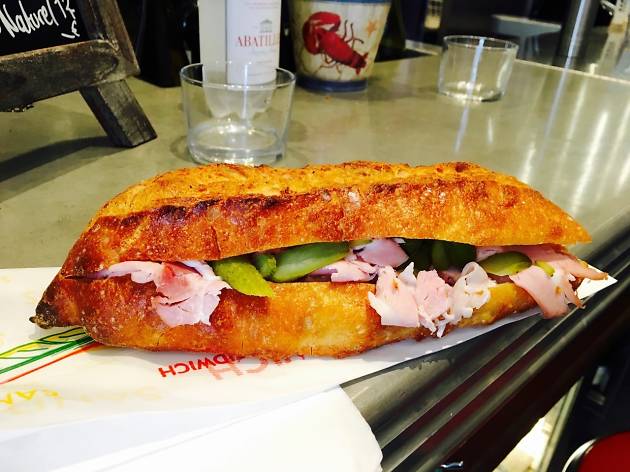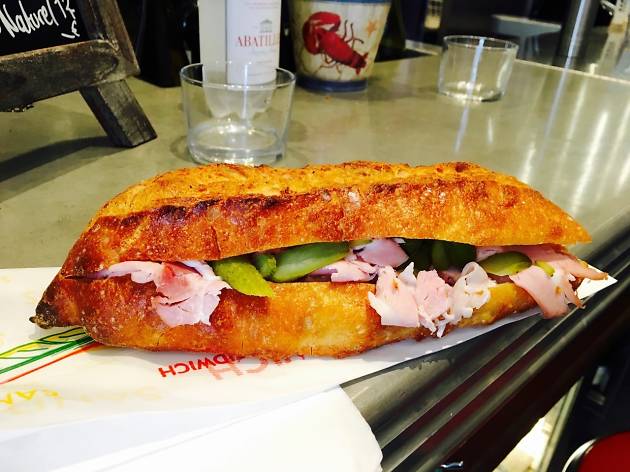 Time Out Paris
9. L'Avant Comptoir 14/20

€4.50

Perfectly seasoned, plump ham and finely sliced gherkins, it's just a shame the baguette was so enormous. There's only so much bread one person can get through…
Where? L'Avant Comptoir, 9 carrefour de l'Odéon, Paris 6eme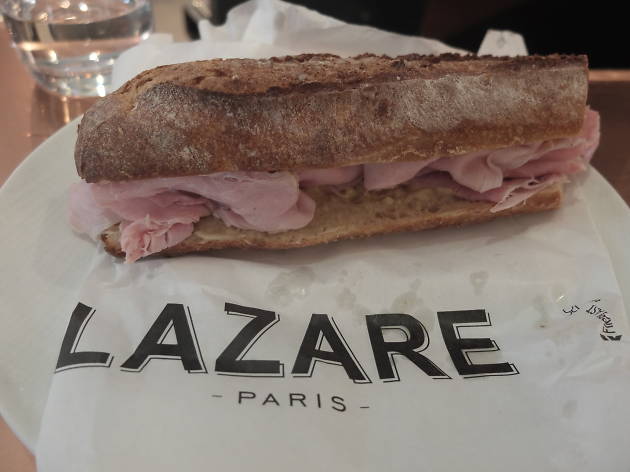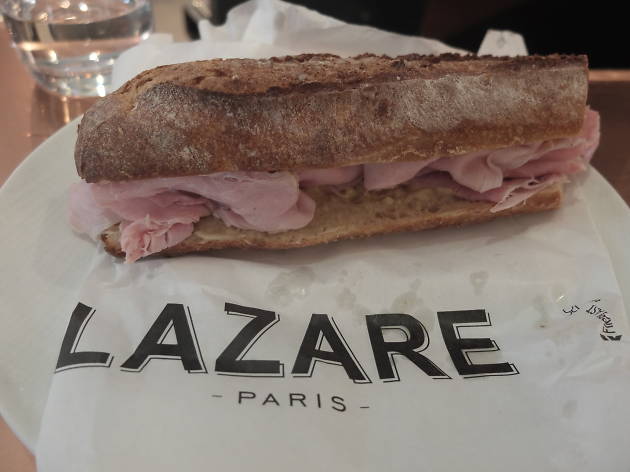 Time Out Paris

€7.50 eat-in or takeaway
The strong point: finely sliced, flavourful ham, with a good bread ratio. But it wasn't quite crusty enough and there was way too much under-salted butter. Good service for a brasserie, although with this sort of price tag, we should hope so…
Where? Le Lazare, in the forecourt of gare Saint Lazare, Paris 8eme
Need a breakfast fix first?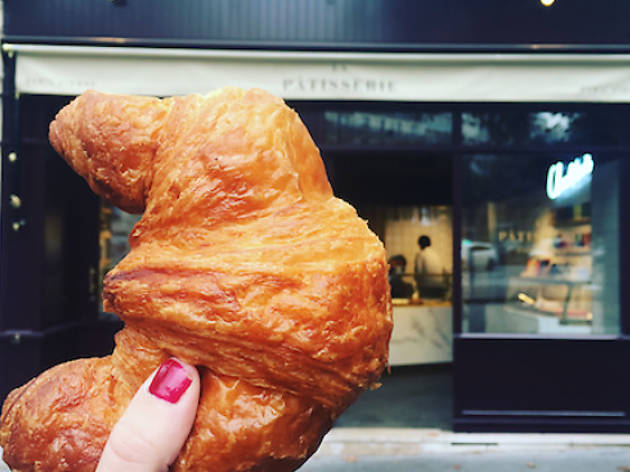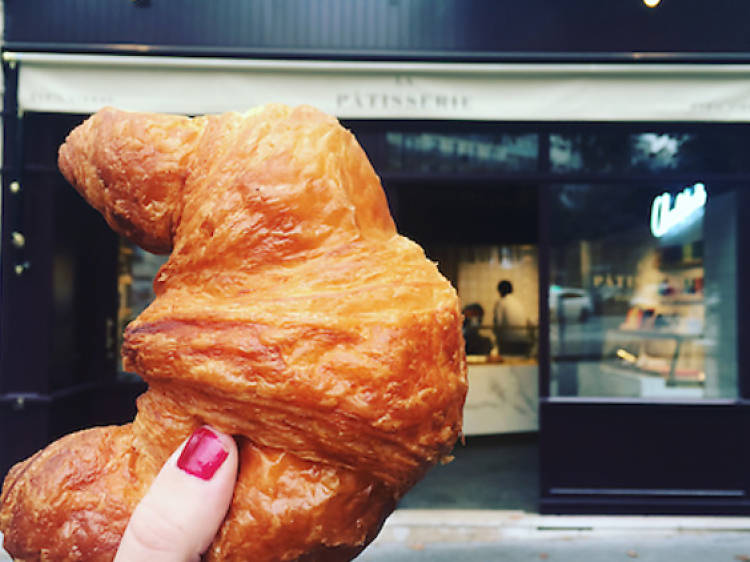 We've scoured pâtisseries far and wide for the crème-de-la-crème of the capital's croissants au beurre. Your breakfast may never be the same again.