Heads up! We're working hard to be accurate – but these are unusual times, so please always check before heading out.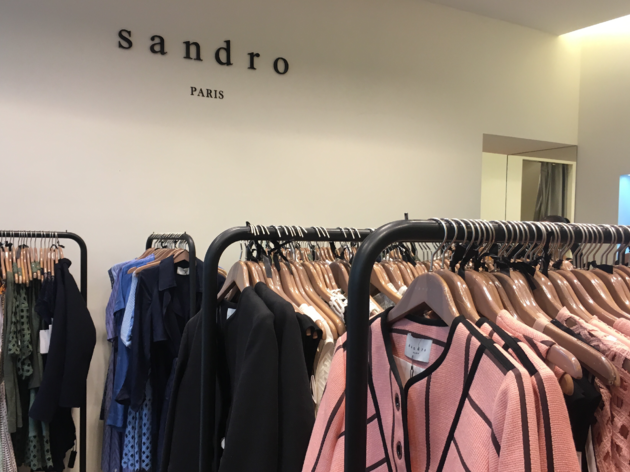 French designer outlets and stock shops
Where to find Paris stock shops - Maje, Sandro and Sonia Rykiel at up to 40% off
French fashion has something of reputation, that edge that gives French girls an enviable je ne sais quoi… Although the likes of Maje, Sandro and Sonia Rykiel can be found in cities across the globe, Paris has a little secret when it comes to shopping these French designer brands. Stock shops. These outlet shops called stocks or stock shops are found around Paris, with reductions of up to 40% on collections.
If you missed out on that coveted sheepskin coat during winter or need a chic wedding outfit, chances are you'll find it here along with several staples, from dresses to accessories. Although you might be browsing last season's wares, you'll be wearing eternally stylish pieces (for a lot less). Here's our guide to shopping in Paris stock shops, the continual designer bargain hunt.
French designer stock shops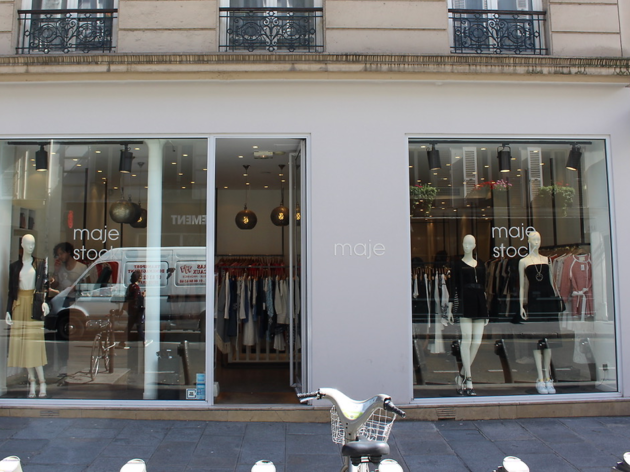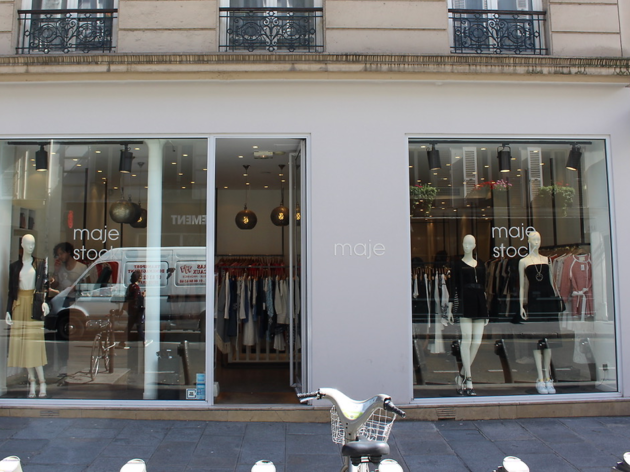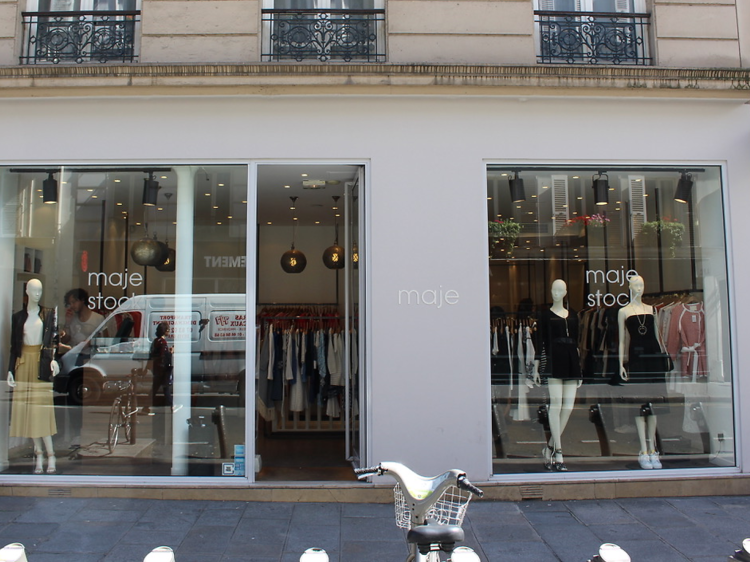 French designer Maje has several outlet and stock shops around Paris, three to be precise. In these you'll find a range of items from previous collections with up to 50% off the original prices. Covetable pieces include dresses, coats and accessories. The largest is found in Montmartre on rue des Martyrs where the stock sizes are usually plentiful and new collections added regularly.
Maje Outlet, 4 Rue de Marseille, 75010 Paris
Monday to Saturday, 11am-8pm. Closed Sunday.

9 Rue du Cherche-Midi, 75006 Paris
Monday to Saturday, 10.30am-7.30pm. Closed Sunday.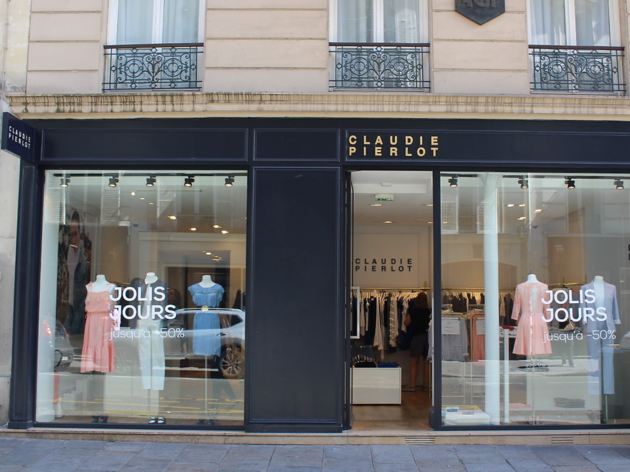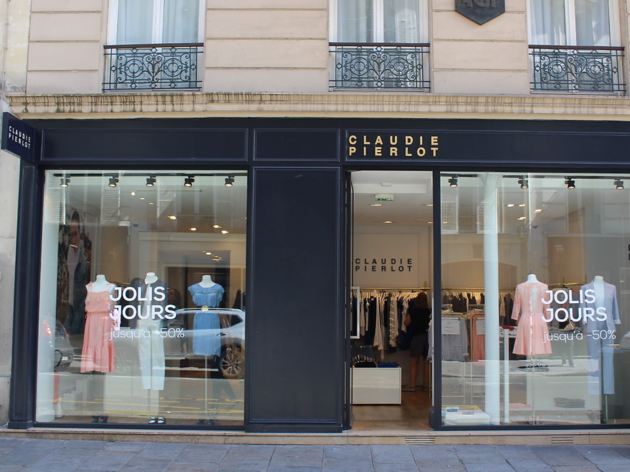 If you're looking to nail laidback French chic, Claudie Pierlot is the epitome. A pair of tailored but casual jeans paired with some heels and one of their printed jackets will have you suited for the summer. Shop these staples at the outlet store on rue de Marseille. They've got bargains to be had at up to 50% off, all year round.
Claudie Pierlot Stock, 6 Rue de Marseille, 75010 Paris
Monday-Saturday, 11am-7.30pm. Closed Sunday.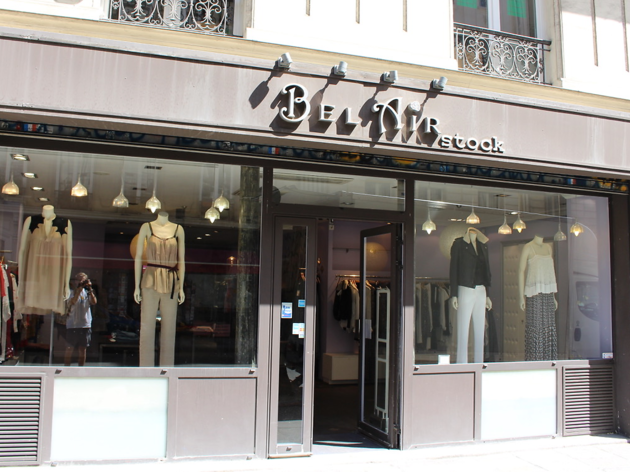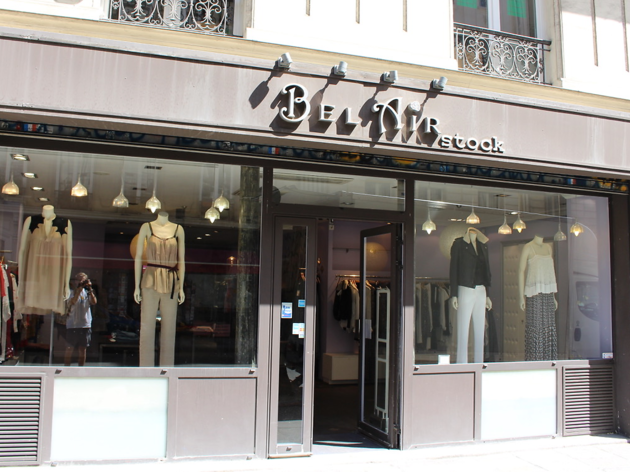 Around the corner from rue Marseille, not far from Maje, Les Petits and Claudie Pierlot stock shops, is Bel Air on rue Beaupaire. Created in the 1980s in Paris, Bel Air is a brand that specialises in trend-led pieces for the modern femme. Here you'll find a range of must-have pieces from the French designer, most with discounts between 40-50% off.
Bel Air Stock, 22 Rue Beaurepaire, 75010 Paris
Monday-Saturday, 10.30am-7.30pm. Closed Sunday.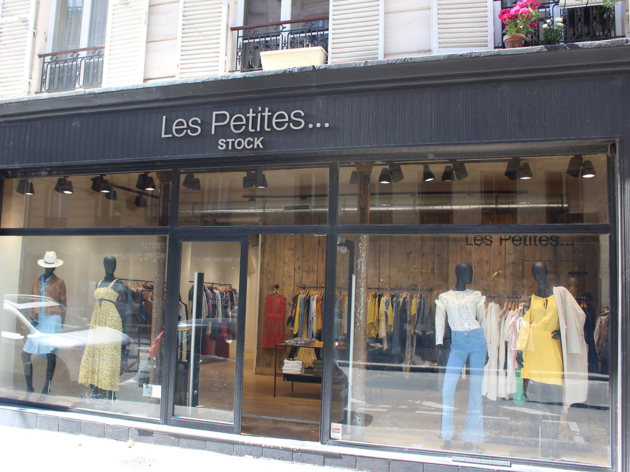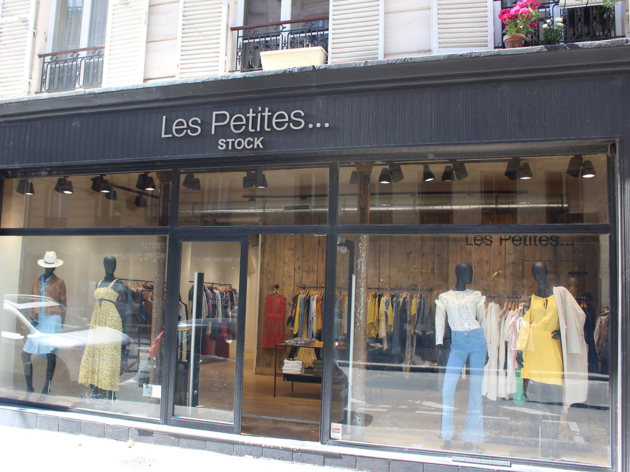 A modern and urban spirit lies behind the clothes at Les Petites. If you're looking for free-flowing fabrics and a bohemian vibe, you'll find it here.
Les Petites... Stock, 11 Rue de Marseille, 75010 Paris
Open daily, 10.30am-7.30pm.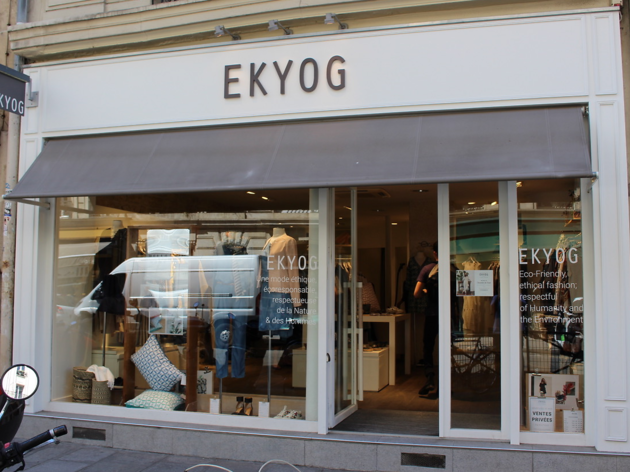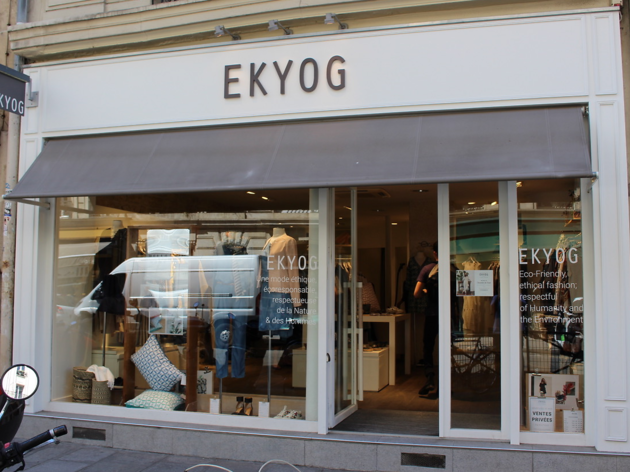 EKYOG Stock et Collection
This ethical brand offers casual but trend-led clothes, made from organic linens and cottons. Colourless jackets, printed kaftans and loose pyjama trousers - Ekyog is original, comfortable and stylish. There's also a home section featuring chic déco wares.
EKYOG Stock, 1 Rue Montmartre, 75001 Paris

33 Rue Beaurepaire, 75010 Paris
Monday, 2pm-7pm; Tues-Weds, 10.30am-2pm & 3pm-7.30pm; Thurs-Sat 10.30am-7.30pm. Sunday, closed.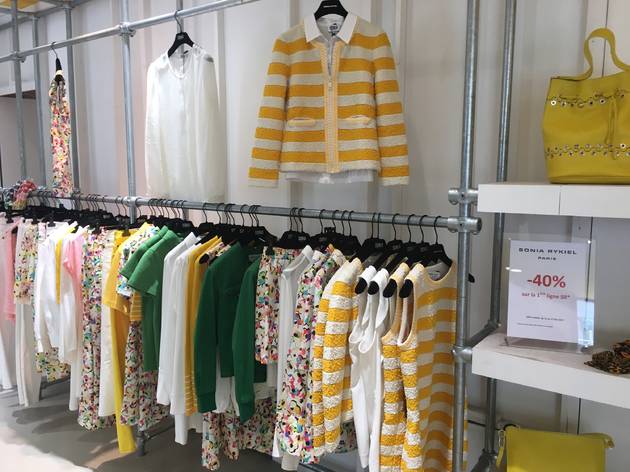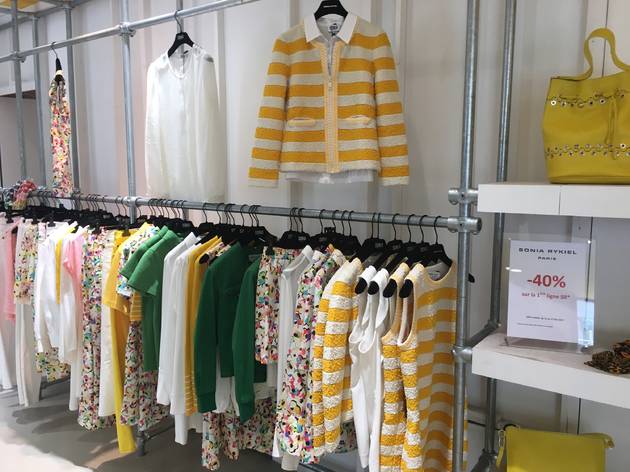 Punchy colours and bold stripes, Sonia Rykiel is not for shrinking violets. Her main boutique is found on boulevard Saint-Germain but there's also an outlet of designer wares found on rue d'Alésia in 14th. Spread over two shops, this massive Paris stock shop is ideal for finding some eclectic Rykiel pieces to add to your collection.
Sonia Rykiel Outlet, 110-112 Rue d'Alésia, 75014 Paris
Monday, 12am-7pm, Tues-Sat, 10.30am-7.30pm. Sunday closed.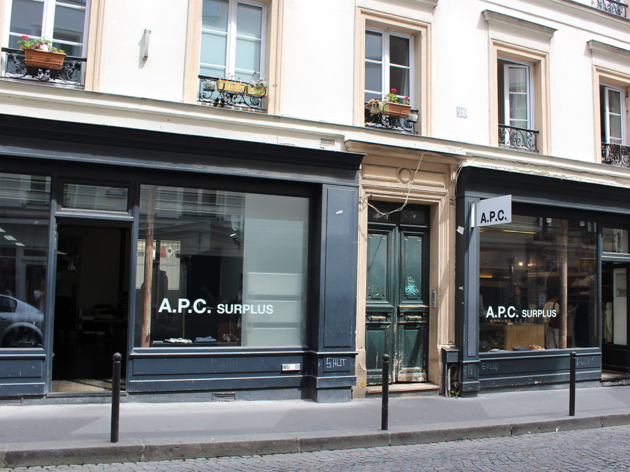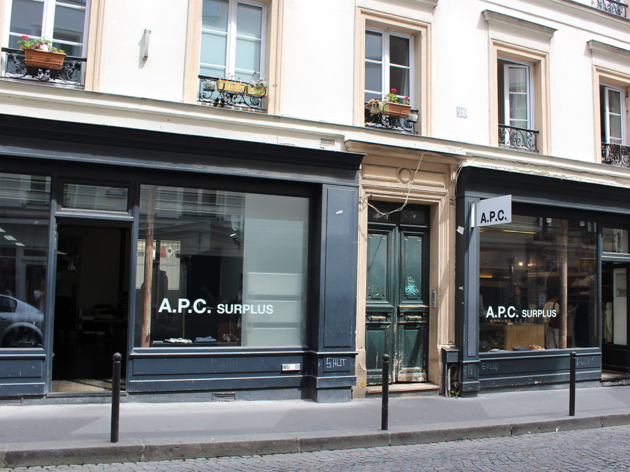 A.P.C's cool basics have a ring of Jane Birkin about them. Championed by modern style icons like Alexa Chung this less is more approach has made them a brand that delivers wardrobe staples, season after season. With women's fashion in one store, men's next door, A.P.C surplus is a treasure trove of minimalist essentials and signature leather goods.
A.P.C Surplus, 20 Rue André del Sarte, 75018 Paris
Mon-Sat, 12pm-7.30pm. Sunday 1.30pm-7.30pm.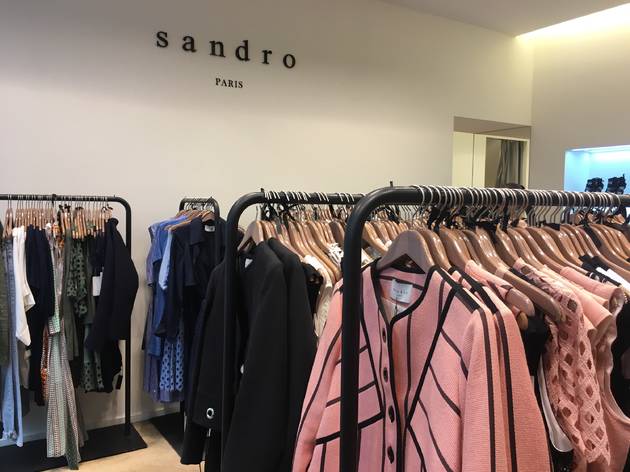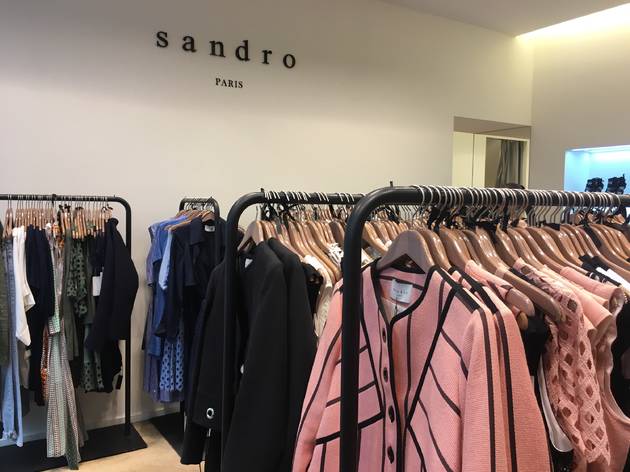 In the heart of the Marais lives Sandro outlet. This French designer is a favourite with expats and tourists as well as Parisians. Signature staples include skinny jeans, heeled boots, silk camisoles and tailored jackets. Ultimate Parisian chic with up to 40% off.
Sandro Stock, 26 Rue de Sévigné, 75004 Paris
Mon-Sat, 10.30am-7.30pm. Sunday 11m-7pm.