Inside the Passages Couverts, Paris's chic hidden walkways
Make like a 19th-century flâneur and duck inside one of Paris's glorious glass-roofed 'passages couverts' (covered passages)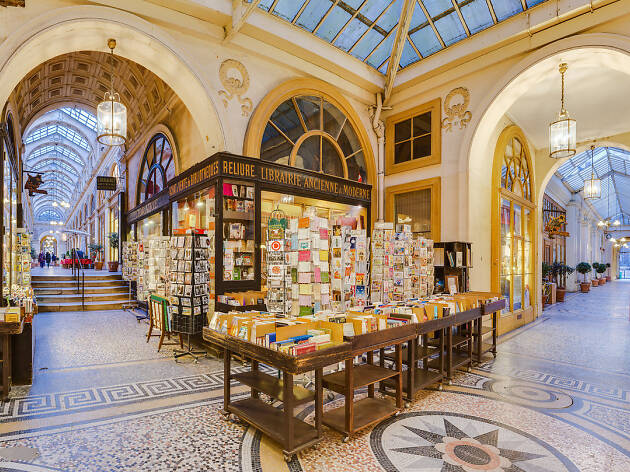 The forerunners to modern-day malls, Paris's passages couverts (covered passages) allowed the 19th-century flâneur to take shortcuts, shelter from the rain, shop, dine... or spend a secluded, debauched hour in the arms of a lover. Nowadays these tucked-away arcades, mostly around today's Grands Boulevards, are where to head for hours of sumptuous browsing. The Galerie Vivienne must be one of the prettiest, with its ochre paintwork and mythological mosaics. Best for a mooch, though, are Passage Jouffroy and its continuation, Passage Verdeau, inaugurated in 1847. Here you'll also find the Musée Grevin waxwork museum and an array of dinky boutiques selling everything from precious stones, stamps and jewellery to antique cameras and furniture.
RECOMMENDED: Full guide to the best shops in Paris
Best 'passages couverts' in Paris
Withlocals Universal Widget Paris
Still after a one-of-a-kind souvenir?
If you're looking for a classy, time-worn curio to remind you of Paris across oceans and continents, you could do worse than a trip to one of its many brilliant flea markets. And for exquisitely fresh grub – admittedly slightly less transportable – there are also innumerable excellent food markets in Paris that can deliver.