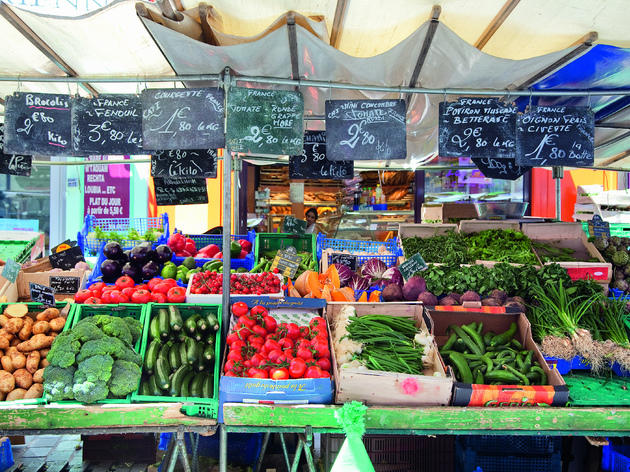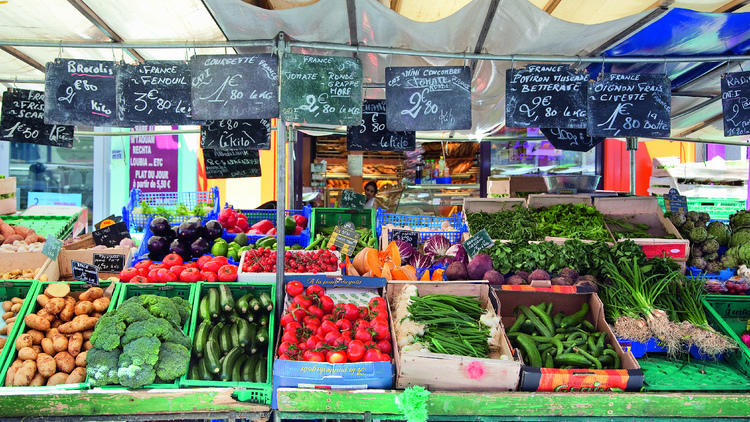 The 17 best markets in Paris
Take to the streets and treat yourself to some retail therapy à la française at one of the very best markets in Paris
If you're looking for a classy, time-worn curio to remind you of Paris across oceans and continents, you could do worse than a trip to one of its many brilliant flea markets. At once atmospheric and oddly beautiful, the sprawling stalls of St-Ouen and Montreuil brim with souvenir-worthy goods, while the quainter Brocante des Abbesses does so on a much smaller scale.
For exquisitely fresh grub – admittedly slightly less transportable, but ideal if you've got an Airbnb fridge to stock up – there are also innumerable excellent food markets in Paris that can deliver. Historic locations at Bastille and Aligre, plus trendier newcomers like the Marché des Enfants-Rouges, offer a great way to meet producers and sample new flavours. But almost every neighbourhood has its own seasoned stallholders – to track down your local marché, check out the comprehensive and up-to-date listings on the Mairie de Paris website. And remember: whether antiques, bric-à-brac, food or parakeets, when taking pictures, it's always polite to ask first.
RECOMMENDED: Full guide to the best shops in Paris
After more solid recommendations?
Even the locals would agree it's impossible to see every sight, every piece of history, every glorious work of art in the City of Light in just one lifetime. Bof, they might say. Quel dommage. But don't feel downbeat about it all. Our 101 best things to do in Paris should help you get a sense of this city as it is right now.