Heads up! We're working hard to be accurate – but these are unusual times, so please always check before heading out.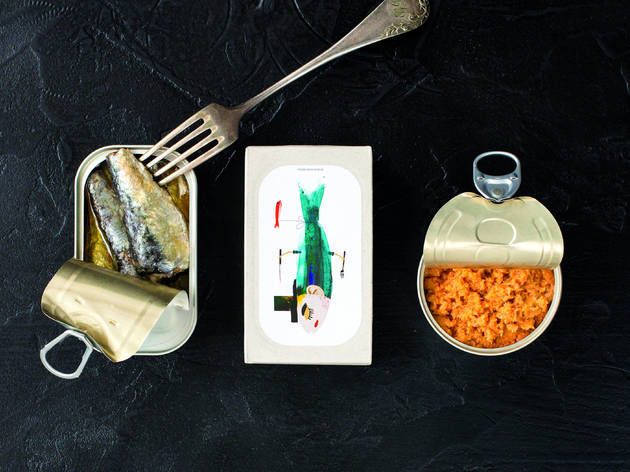 The Monoprix gift guide
The top gifts under €20 at the French supermarket chain Monoprix
You're about to board your Eurostar/bus/plane home and you still haven't bought presents for your loved ones. And admittedly, as much as we love the city's concept stores and vintage boutiques, they don't offer the most straightforward of shopping experiences. But don't panic – and for goodness sake, don't waste your money on Eiffel Tower tat. Or risk certain death on the Champs-Elysées.
The simple solution is to find your nearest Monoprix, arm yourself with our list and in one fell swoop, pick up the very finest Parisian souvenirs to wow your family and friends. Brimming with high-quality goods in swoonworthy packaging, Monoprix is the French equivalent of Marks & Spencer or Whole Foods, where the usual rule still stands – the bigger the store, the better the choice (monop' is the mini version – if it wasn't obvious from the name.)
From foie gras to fig chutney, browse the best buys under €20 at the shopping seventh heaven that is Monoprix, then take a breath and go forth in your noble gifting mission. Or just keep them all for yourself...we don't blame you.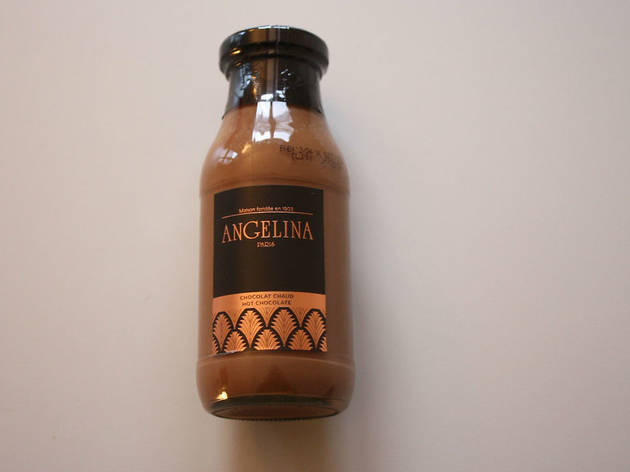 €6.61

Brag all you like about having queued for the legendary hot chocolate at Angelina, but now do the good thing and buy bottle of their liquid gold for a fellow cocoa fiend. Heat it up, serve it in a pretty china cup and voilà – it'll be just like the real thing. Minus the wall frescoes and fancy waiters, obviously.

Who's it for? Anyone who refuses to queue for Angelina.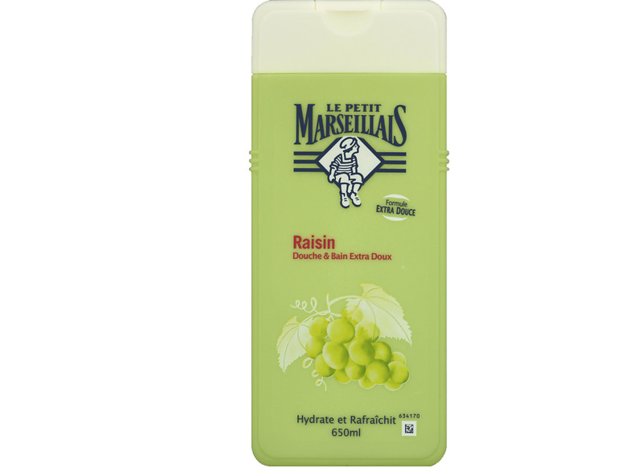 Le Petit Marseillais soaps and shower gels
€5.99

Le Petit Marseillais brand (recognisable by the cheery little man on the front) is about as ubiquitous as the baguette in Paris. But with pretty colours and almost edible scents (think almond milk, orange blossom and almond and basil), they make classy presents too.

Who's it for? This one's grape flavoured and grape is only one step away from wine, right? So an entirely appropriate gift for an oenophile.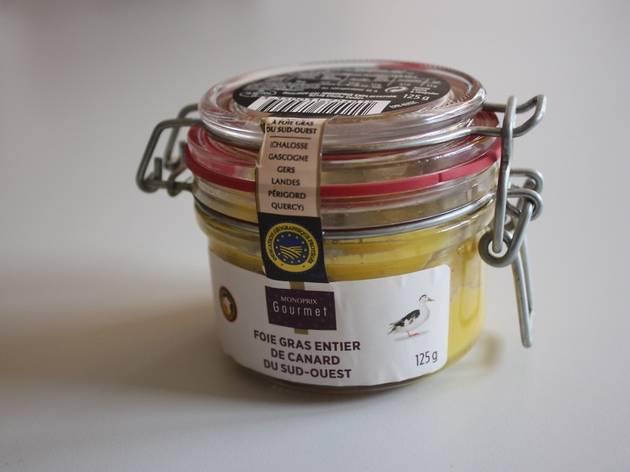 €15.18

While in some countries, foie gras is a controversial black market item, it's sold practically everywhere in Paris. There's so much, you could bathe in the stuff. But that would be vile. So instead, bring a pot back and covet it for a special occasion, to spread on toasted brioche with a blob of fig jam. And then keep the jar for something Pinterest-worthy.

Who's it for? Animal rights deniers.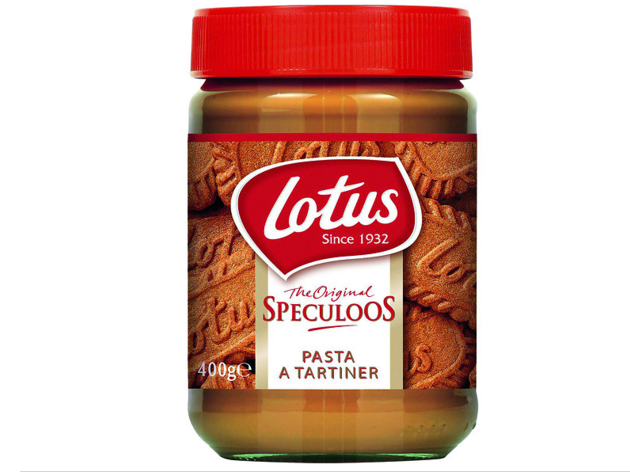 €3.09

First there was Nutella, now there's Speculoos. This velvety biscuity spread is a household name in France and is beginning to spread itself liberally overseas too (some may recognise the Lotus brand from the biscuits you get in the hairdressers). Gift with a disclaimer – it's highly addictive so you'll catch even the most strong-willed sweet tooth spooning it from the jar.

Who's it for? The dessert lover who's bored of Nutella.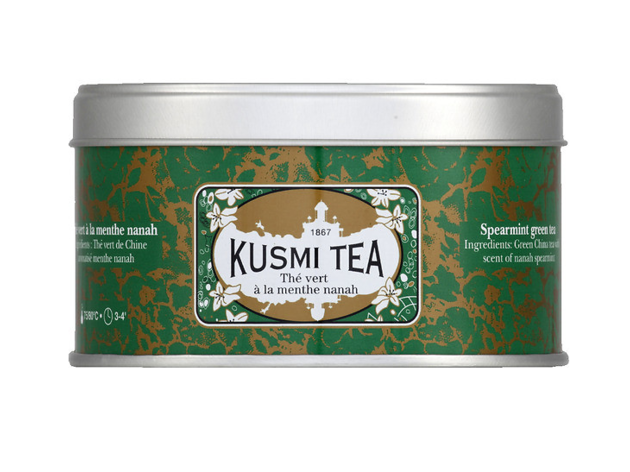 @ Monoprix
€13.60

It might look like all Parisians drink is coffee but in truth they are total suckers for tea. Not black British tea but herbal, floral teas, tisanes and infusions. You have to counterbalance the red wine with something, right? Russian-based Kusmi Tea is a big hitter, with several stores around the city. Save yourself the trip and take a (tea) leaf out of Paris's book, stock up at Monoprix, where they also do selection boxes.

Who's it for? Clean living, outdoorsy types.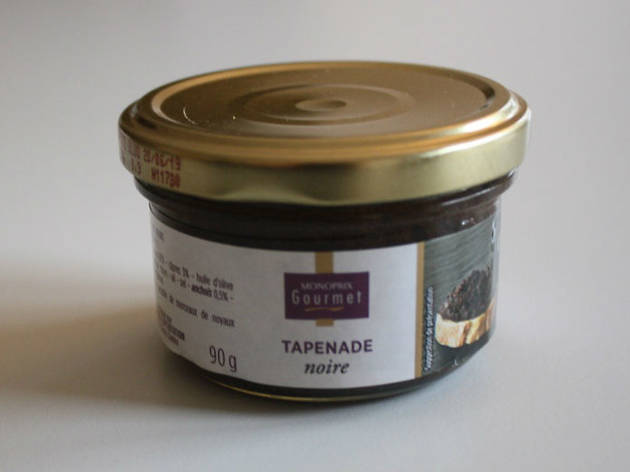 €2.44

Paris empties out in August as its residents decamp to beaches to eat tapenade and drink cold rosé. And since that's not an option all year round, this inky black olive paste is the closest you'll get to Provençal sunshine without jumping on a plane. Monoprix's recipe is classic - just black olives, capers, anchovies, garlic and olive oil. Yum.

Who's it for? The suburban sun child.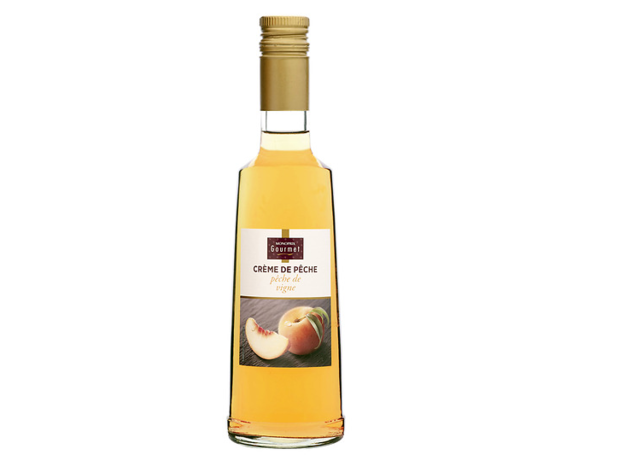 €6.66

So you've heard of a Kir or a Kir Royale – wine or champagne with a glug of cassis – but go off piste and get your hands on a bottle of crème de pêche. Sweeter and more summery than it's blackcurrant cousin, it's the kind of thing that makes people go 'ooh' and 'aah' at parties.
Who's it for? The hostess with the mostest.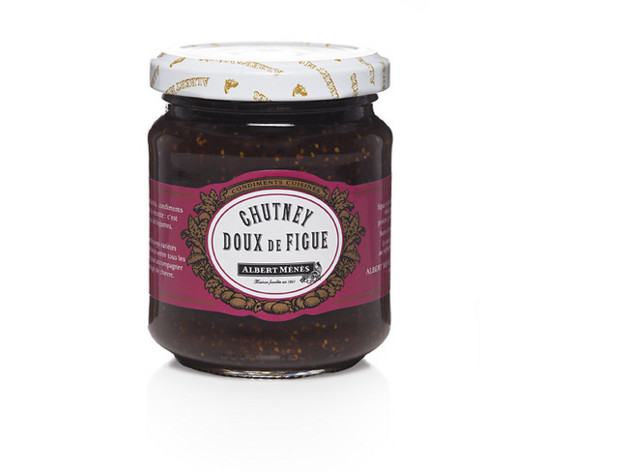 €5.61

If you thought figs didn't exist outside of Fig Rolls, it's time to sort your life out. Figs are big in France. And they are far from just a sweet treat. This cute pot of fig chutney is a must for any cheese aficionado and will take a cheeseboard from decent to celestial.

Who's it for? Anyone who takes their cheeseboard seriously.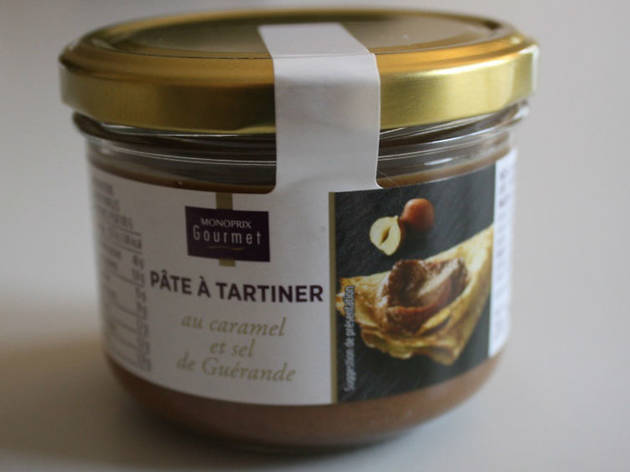 €3.36

Another appearance of that Guerande salt – this time in a rich salted caramel spread (another classically Parisian combination you'll see cropping up everywhere from neighbourhood bakeries to Michelin-starred restaurants). This stuff should be illegal, it tastes so good. For blobbing on ice cream, slathering on crepes or eating on toast. Because life is too short not to.

Who's it for? Bon vivants.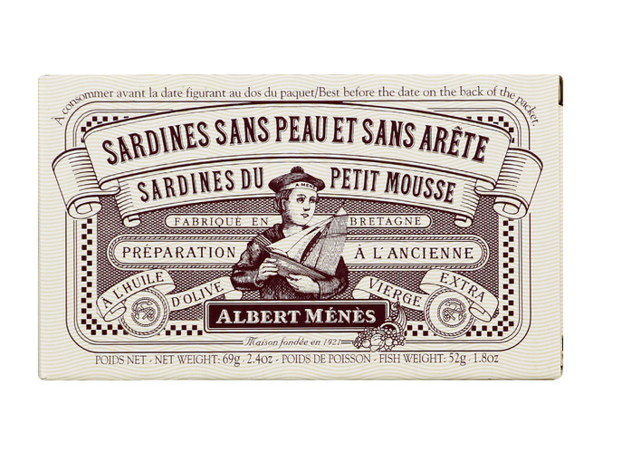 €5.14

If you're fishing for compliments on your excellent taste in gifts, you can't go wrong with this beautifully packaged tin of sardines. Because, yes, sardines can be elegant and refined - some restaurants even serve them straight out of the tin. These, plus a few other savoury spreadables and you have yourself one hell of an apéritif starter kit.

Who's it for? The decor obsessive.
Show more
And one more for the road...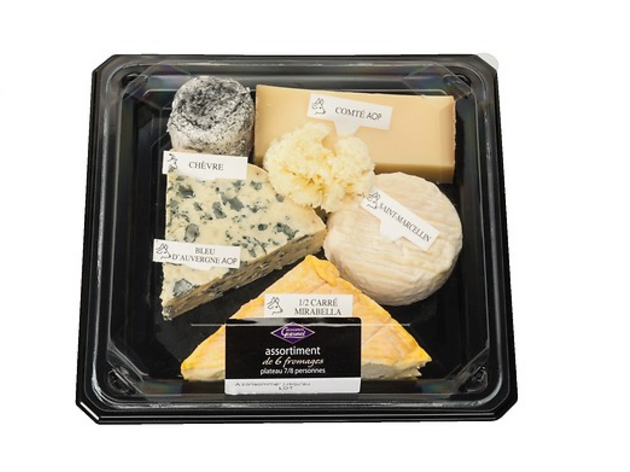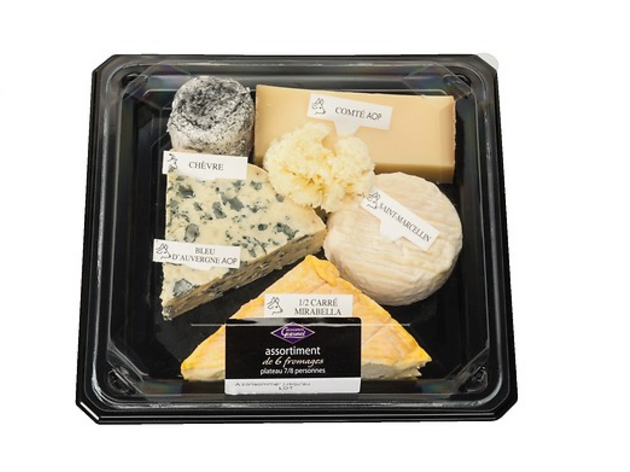 Stinky cheese selection box
€13.90
If you are a passenger with balls, someone who can whack their headphones and look blissfully unaware as your suitcase oozes with the ripe smell of fromage, this one's for you. Do it if not for the thrill of prising open your suitcase and seeing what shape your brie has taken on. If your fellow travellers really can't bear the stench, the only option is to take it out and offer it around. Sharing is caring.
Who's it for?


Die-hard cheese fans (that means blue cheese too, people.)
Check out the full Monoprix range online
here
.