Women's clothes
Breton stripes, LBD, classic chic or avant-garde Parisienne? Create your looks with our favourite womenswear shops and boutiques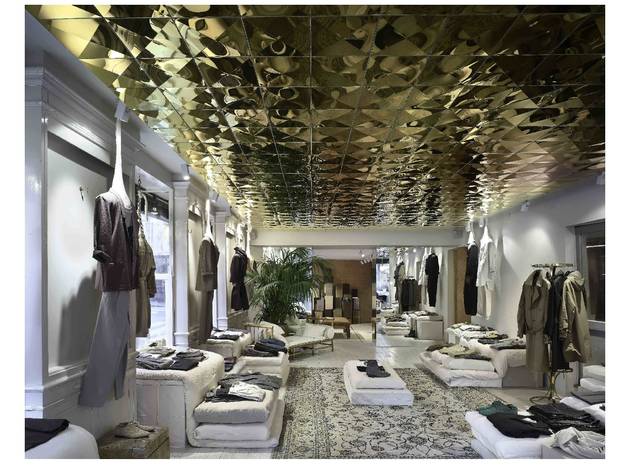 Long famed for its groundbreaking haute couture, Paris is also home to slick concept stores, indie oddities, and the biggest, brashest high street stalwarts. What's a girl to do but consult our selection of the five best shops and boutiques for women's clothes?

Fashion editors have tipped designers Laurent and Arik Bitton for stardom with what they call 'basic deluxe': skinny knits, skinny jeans, babydoll dresses and the 'perfecto' mini leather jacket. With a background in music, the brothers know how to hit just the right note between trendy and fashion victim, for a French silhouette.
Read more
Marant's style is easily recognisable in her ethno-babe brocades, blanket-like coats and decorated sweaters. Her Etoile line is a particular favourite among young trendies and artsy Parisiennes.
Read more
Agnès b rarely wavers from her design vision: pure lines in fine quality cotton, merino wool and silk. Best buys are shirts, pullovers and cardigans that keep their shape for years. Her mini-empire of men's, women's, children's, travel and sportswear shops is compact; see the website for details. Other locations throughout the city.
Read more
Creative director for Lacoste for seven years, Lemaire opened his own boutique in an old pharmacy. It's decorated like a fantasy apartment: the salon, in '70s gold and glitz, stocks his own-label menswear and womenswear in high-tech Japanese textiles, and leads into a soundproofed music room with a wall of old speakers where you can buy collectable Lacoste and Lemaire's own fave CDs. Next door the seductive 'Japanese salon' holds the jeans range. You can also buy the vintage lighting on display here.
Read more