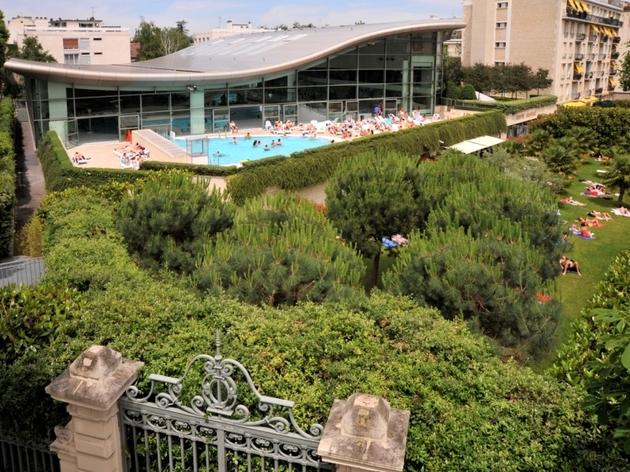 Not just a pool, but an aquatic centre with three different indoor sites: one training pool, one for learning and one for fun as well as a small outdoor pool, two solariums and one 'beach'. It also offers a spa, hammams, saunas and UV cabins. Very clean, well-maintained and organised, people are drawn from far and wide, so it can get a little crowded at peak times. It's aimed at families and those coming for leisure rather than those training for the Olympics, but always a very pleasant place to while away a few hours.
Venue name:
Centre aquatique de Neuilly-sur-Seine
Contact:
Address:
27-31 Bd d'Inkermann
Neuilly-sur-Seine
92200

Transport:
Métro : Pont de Neuilly, Les Sablons, ou Louise Michel
Price:
Resident €6.40; non-resident €7
Do you own this business?
TypeError: 'undefined' is not an object (evaluating 'this.d.yI.send') https://d3qdfnco3bamip.cloudfront.net/wjs/v3.0.1439509042/javascripts/livefyre_base.js:625 http://zor.livefyre.com/wjs/v3.0/javascripts/livefyre.js:6 http://zor.livefyre.com/wjs/v3.0/javascripts/livefyre.js:33 http://zor.livefyre.com/wjs/v3.0/javascripts/livefyre.js:31 http://zor.livefyre.com/wjs/v3.0/javascripts/livefyre.js:113 https://d3qdfnco3bamip.cloudfront.net/wjs/v3.0.1439509042/javascripts/livefyre_base.js:685 http://zor.livefyre.com/wjs/v3.0/javascripts/livefyre.js:6 http://zor.livefyre.com/wjs/v3.0/javascripts/livefyre.js:137 http://zor.livefyre.com/wjs/v3.0/javascripts/livefyre.js:138 http://zor.livefyre.com/wjs/v3.0/javascripts/livefyre.js:6 http://zor.livefyre.com/wjs/v3.0/javascripts/livefyre.js:137 http://zor.livefyre.com/wjs/v3.0/javascripts/livefyre.js:6